A 17-year-old Utah girl missing for more than a month and believed to have been kidnapped into sex slavery has been found and returned home.
A day earlier her mother made an emotional plea to get her daughter back. Two men who were with Sarah Dunsey have been taken into custody, according to her aunt.
Her mother posted an update on the Help Us Find Sarah Dunsey Facebook page, saying: "We found our Sarah Bearah!!! Thank you all for sharing, getting Sarah's face out there, and helping us to find her.
"Thank you to the people that sent us the tips that found her. We ask to please give our family a little space and privacy. We are looking to retreat into our safe place and heal."
A vigil was held on Saturday night to celebrate her return, and the crowd took a moment to pay tribute to sex trafficking victims.
The message also said that Sarah told her family: "I prayed and prayed that you would come, and you came."
A non-profit group, the Association for the Recovery of Children, has taken partial credit for the discovery of Sarah.
The group posted a message to their Facebook claiming she was recovered last night and reunited with her family.
The message says: "She is now safe, in her family's arms, and on the road to healing," and says that the ARC and SERT ministries were "pleased to assist in cooperation with law enforcement".
A spokesperson at the Logan Police Department said that this is now an LAPD case, suggesting that she was found in Los Angeles.
Sarah, from Utah, was last seen at the MGM Grand in Las Vegas on January 15. Her parents released a message that said they believed: "She is being held against her will and is a victim of sex trafficking."
Amie Dunsey, Sarah's mother, starred in a heartfelt video calling on people to come forward to help bring her daughter home.
"January 15 our daughter Sarah Dunsey was abducted from Las Vegas, Nevada; she's being held against her will and Sarah is a victim of sex trafficking," she said to the camera, as Sarah's father, as well as a host of relatives and family friends, stood behind her.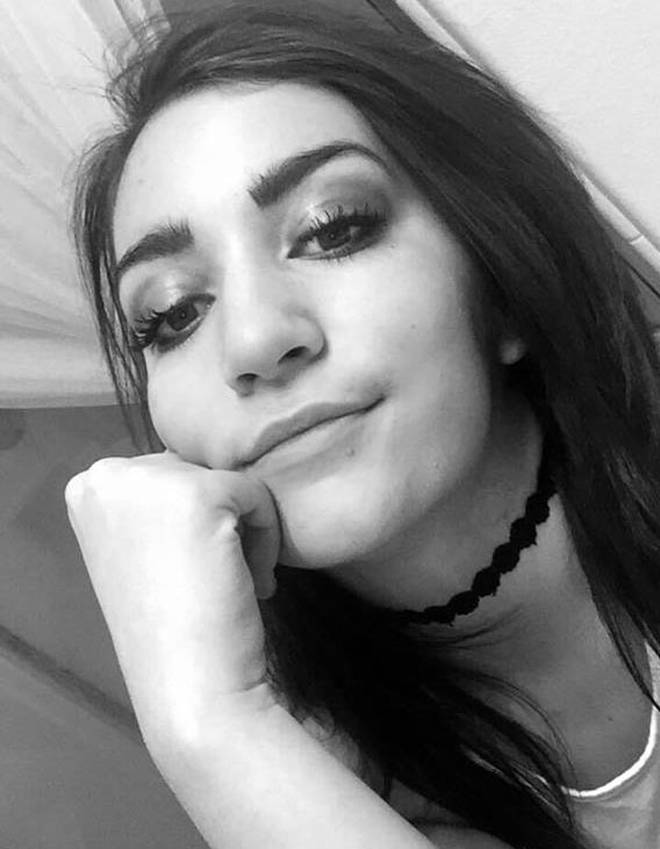 "This is my absolute worst nightmare. We need Sarah home.
"I cannot wonder where she is and if she is safe. Please help us find her.
"Sarah... this message is for you: I want you to fight. Because I need you, all of us need you. The world needs you, so fight.
"We are coming to get you."
Amie is also seen writing out on a piece of paper what the family claims was the last text message they received from Sarah - who went to Las Vegas on a trip with a group of friends.
The haunting message read: "If I die tonight it's a guy named..."
The text included the name of the person mentioned, but it was redacted from the video. The Dunseys say they did so because they do not want to tip off the person who they believe took her.
Sarah's aunt, Leah Hullinger, told PIX11 before she was found: "All of this information is pointing to Sarah being held against her will and being trafficked and exploited."
Hullinger closed her comments by saying the family knows it is a long shot, but they all desperately hope the new video reaches Sarah, and it seems as though they were successful.
"This lifeline is to her family so she knows, don't let them strip you of your identity and how you are, and everything that you are: Don't let them do that to you," she said.
The family has not explained why they believe Sarah was being trafficked. They have not released any more information but said more details would come out at the vigil held for her on Saturday night.