On February 20 last year tropical Cyclone Winston made landfall in Fiji, thrashing and smashing its way across the Pacific nation, destroying and devastating much of the main island of Viti Levu.
The Herald travelled to Fiji in the wake of the biggest cyclone ever seen in the area, and spoke to locals who had lost their homes, livelihoods - everything.
They will never forget the terrifying hours spent huddled, hiding and fearing for their lives, but a year on they are smiling and focusing on the future.
S
hahista Bano stood amid the debris of her home, her baby boy, Ikram, on her hip.
She was exhausted but had nowhere to rest.
She was hungry but she didn't know when she would be able to get food or water for her family.
She needed help, but didn't know when or how it would come.
But Bano still managed a smile when she met with the Herald to tell her story: A story of a house twisted and smashed to the ground and a family left with absolutely nothing when tropical Cyclone Winston tore through the coastal village of Lovu Seaside on February 20 last year.
READ MORE:
Cyclone Winston: New roof no match for wind
Cyclone Winston: 'Please save me' a toddler screamed as home tore down
Cyclone Winston: 'It just came and took away the house'
Cyclone Winston: Chicken coop haven now a prison
Cyclone Winston: Bereft locals face painstaking rebuild
Cyclone Winston: The storm has passed but Fiji's suffering continues
Cyclone Winston's fury evident throughout Fiji
Hours after Winston's end, Bano and her husband were salvaging timber, rebuilding the frame of their house.
They were determined not to let the weather gods beat them.
A year later, they are still in Lovu Seaside in their rebuilt home.
Ikram is turning 2 years old in two months and Bano is expecting her second child.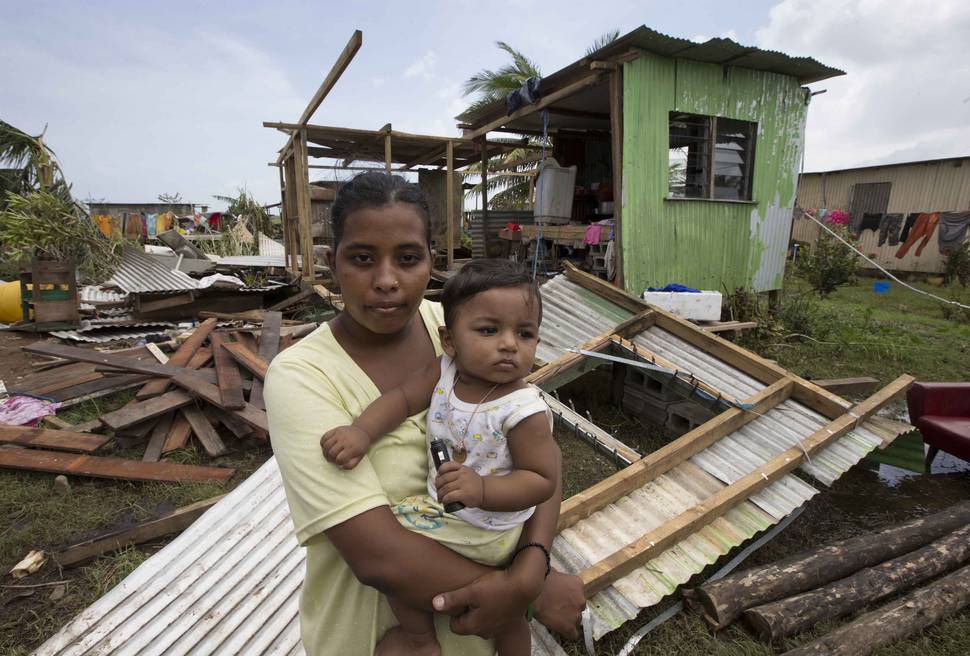 She told the Herald that the new baby had brought happiness back to her home.
"I was affected then and now things are back to normal," she said.
"At times life is hard but what else can we do or where can we go?
"This is our home."
Pastor Mike Naisau from the local C3 Church works closely with the Lovu Seaside community.
He said, like Bano, most of the villagers had rebuilt their homes.
"Some have rebuilt even better houses," he said.
"No one left the area. Other people are actually moving in."
The village is an informal settlement about half an hour north of Nadi.
It is home to about 1500 people but it's not an official village so its people get nothing from the government.
However, after Winston the government did provide for them, sending in food rations, tarps, tents and some building materials.
"The general feeling [in the village] was that it was another disaster and life must go on," Naisau said.
"I think you saw that people were smiling while being interviewed [in 2016]. Their spirits are still high and things have normalised."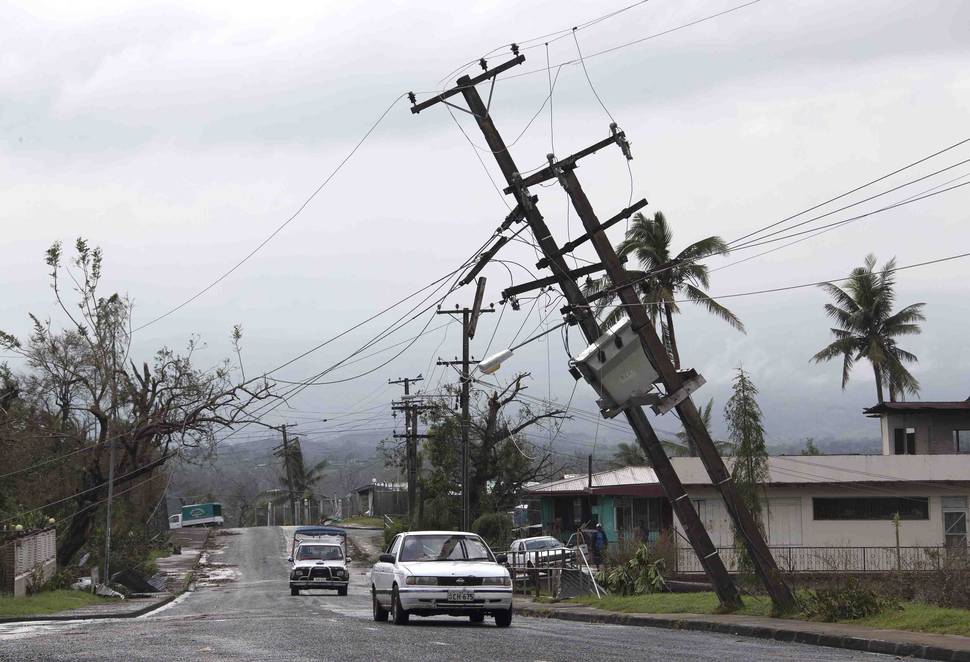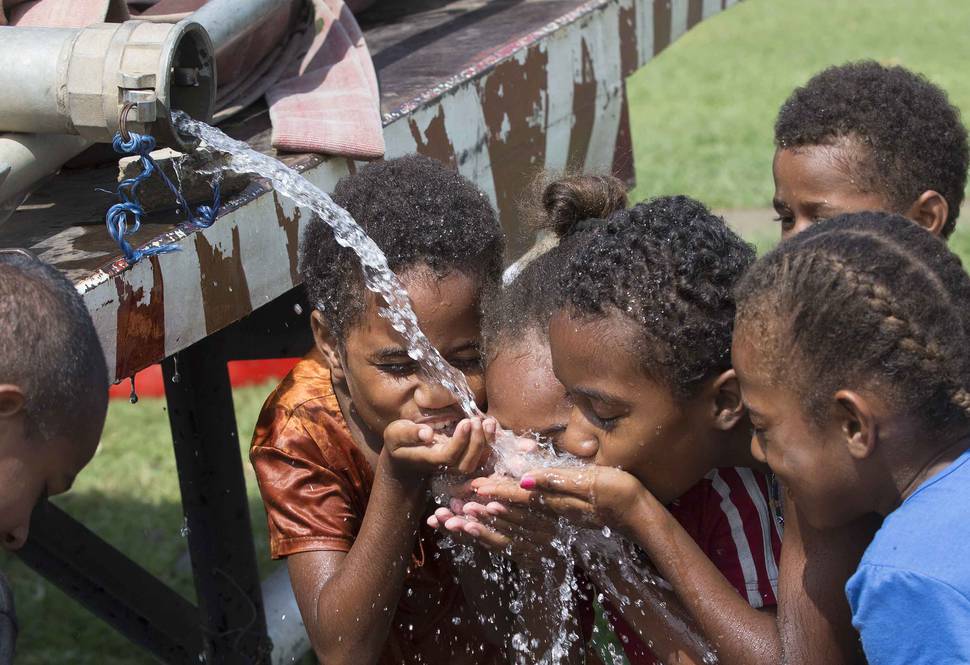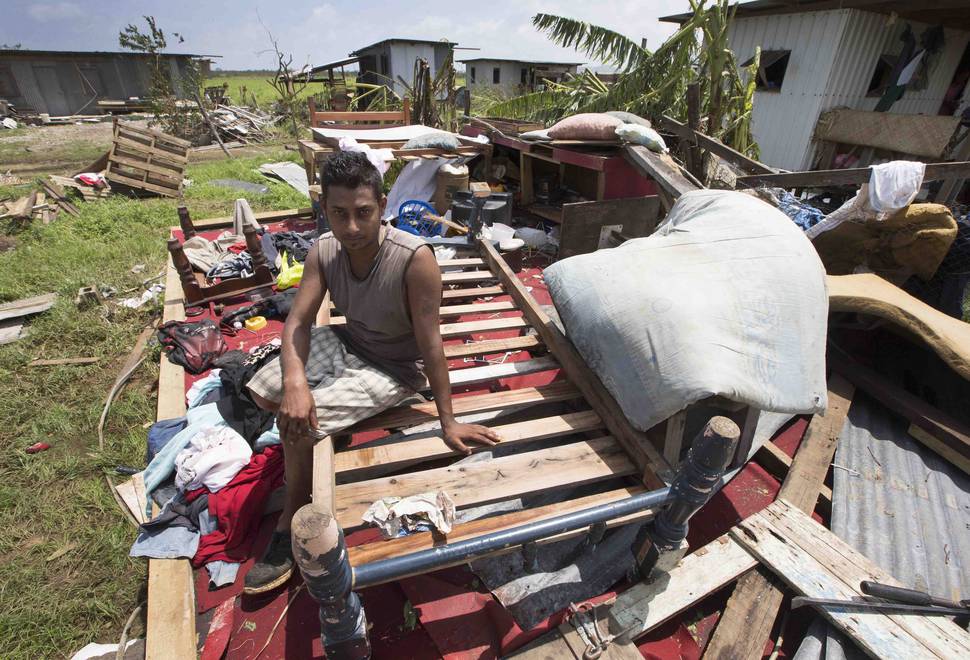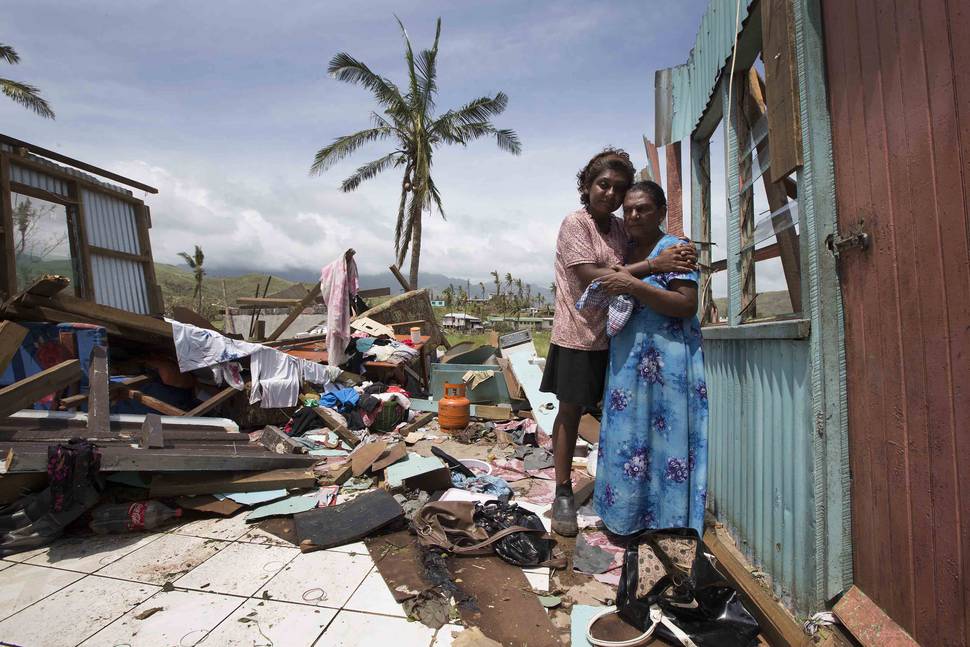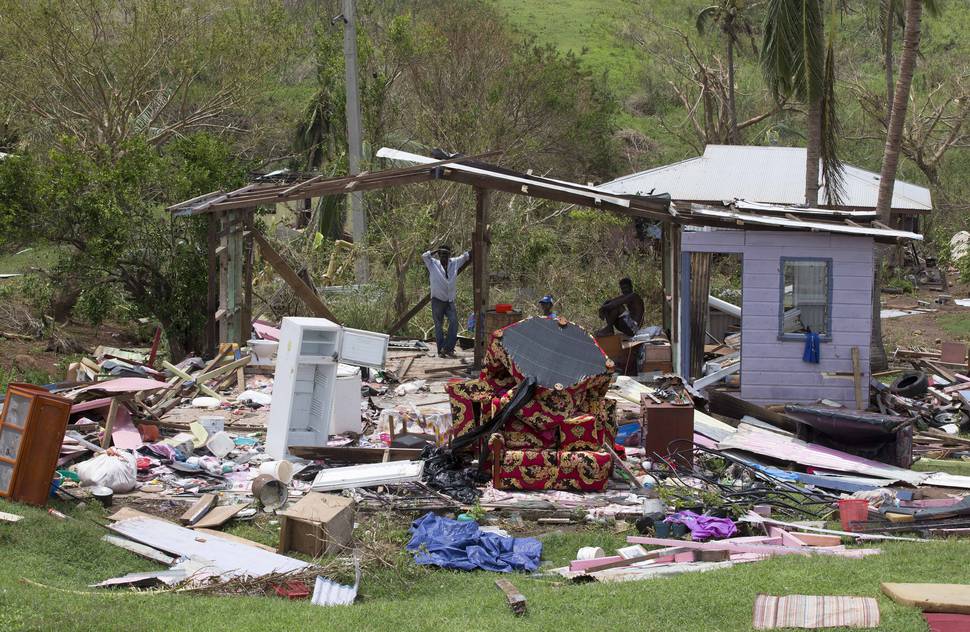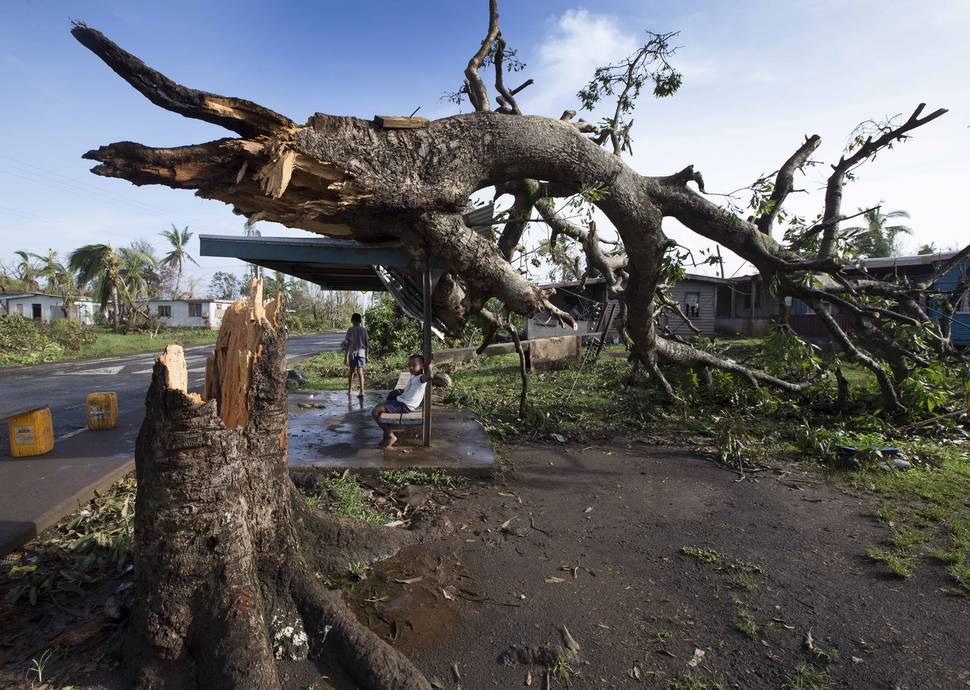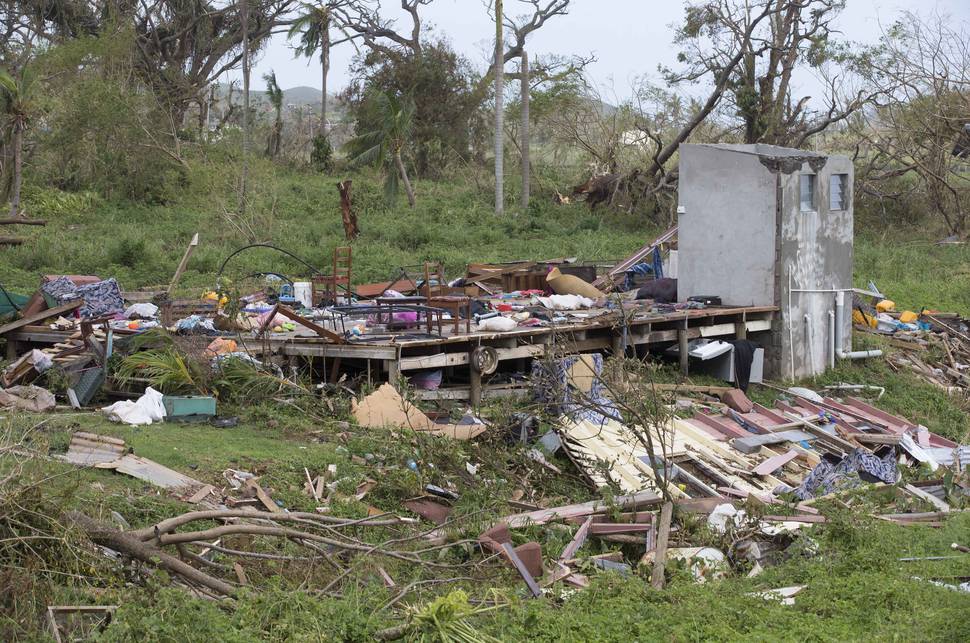 SEE MORE:
Fiji: cleaning up after Winston
W
inston is the strongest tropical cyclone to make landfall in Fiji and the South Pacific Basin in recorded history and claimed the lives of 44 people.
International aid agencies mobilised quickly - Oxfam, Red Cross, Tear Fund, World Vision, Unicef, Habitat for Humanity and Salvation Army to name a few - getting much-needed aid to the devastated areas.
The New Zealand government committed $15 million to help deal with the aftermath of the disaster, with much of the funds earmarked for reconstruction, such as rebuilding schools, evacuation centres and medical facilities, as well as helping re-boost Fiji's local economy.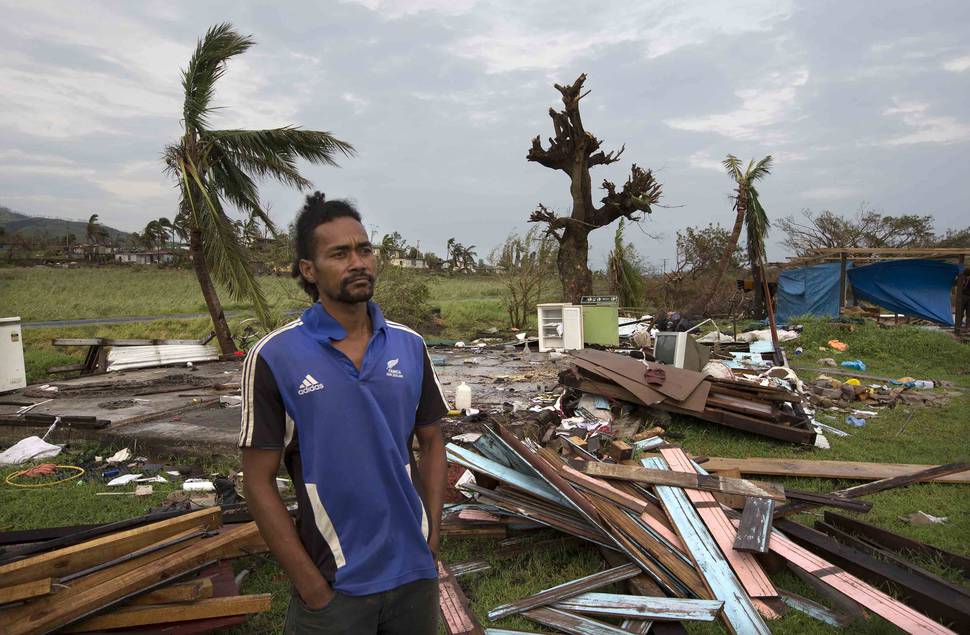 More than 500 of our defence personnel were also flown or shipped to Fiji, armed with hundreds of tonnes of aid, in one of the biggest peacetime deployments New Zealand had undertaken.
North of Lovu Seaside is Rakiraki, one of the villages hardest hit by Winston.
The Herald met Salesh Kumar amid the rubble of his home, where two nights before he lay over his elderly mother to protect her from debris from the collapsing roof as the cyclone tore the building apart.
His wife and daughter wiggled under a bed in the living room, clinging to the legs for their lives as it lifted in the wind and the rain pelted down.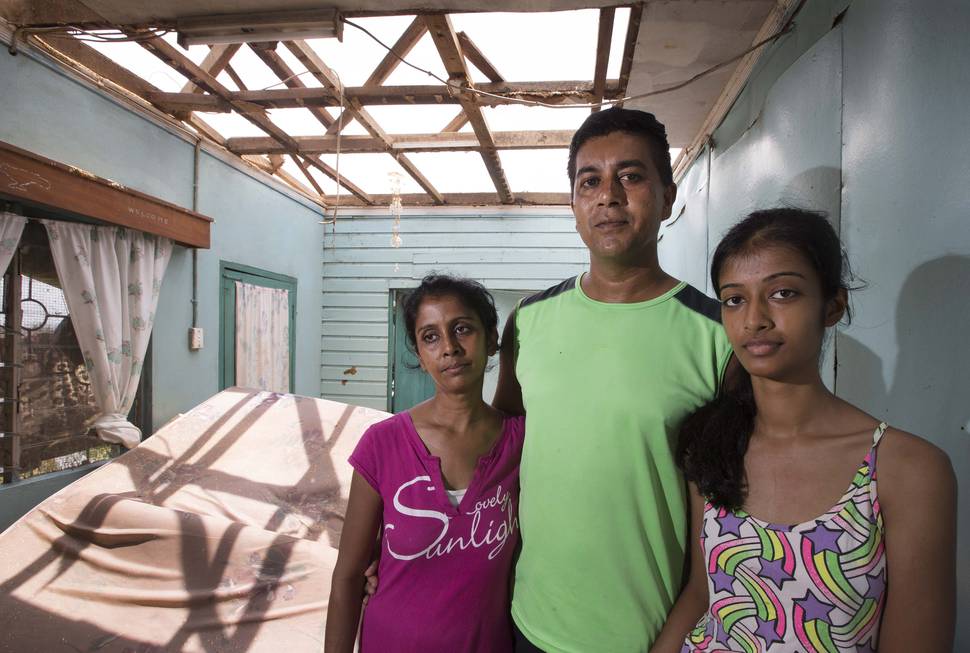 Kumar lost everything and was faced with a huge debt, just three weeks before the cyclone he had taken out a large loan to replace the roof of the family home.
A year on, the family are still trying to rebuild their lives and their home.
"A year after Winston ... it seems as if it was only a week ago," Kumar said.
"I still remember every scary second of that day."
He said he had nightmares about the cyclone for a long time afterwards, but the psychological impact was finally starting to lessen.
"We now have learnt to appreciate life much, much more."
Salesh Kumar and his family lost everything after the tropical cyclone ripped their home apart but they're thankful to be alive after sheltering under a bed.
Kumar and his wife, Premila, live with his mother, Vitya Wati, now 77 and daughter, Priyashna, 18.
"We still have not been able to rebuild our house," Kumar told the Herald from Rakiraki this week.
"The labour rate is killing us. A normal guy who used to work for $15 a day is now demanding $5 per hour or even more. We have talked to so many carpenters but none of them are wanting anything less than $25,000."
He said the government had given him a $7000 grant to buy building material, which he appreciated.
But it was not enough.
"But we also know there are so many other people affected and as such, our heartfelt thanks to the government for the assistance," Kumar said.
Wati, who has health complications, has been the centre of the family since Winston struck.
As the oldest member of the family, Kumar said he, his wife and daughters live for Wati.
"My mum is doing just great," he said
"Even at the height of Winston when I was covering her on the sofa, I didn't let her realise what actually was going on, I kept joking with her, distracting her.
"I remember at one point when I thought perhaps we would die soon or get seriously injured because stuff were falling over, she was smiling and saying 'I am hungry let's go eat dinner'.
"I felt like crying but actually was happy that she doesn't realise the seriousness of the situation. Now mum is fit and fine and happy, thanks to my lovely wife and daughters ... love can turn all disasters into a heaven."
After Winston, Kumar was worried that Priyashna would not finish her schooling. The top scholar lost all of her textbooks in the cyclone and her school was destroyed.
But she is finishing her last year at high school and was helped by two New Zealanders to replace her books.
"She scored 379 out of 400 in her form six exam last year and is the head girl of the school this year, so she has done well despite Winston," Kumar said.
He said life may never be the same after Winston, but he was determined to carry on.
"Life after Winston is anything but normal, but I guess life needs to go on, and where there is love in a family, everything is going to be okay," he said.
"We are stronger than Winston.
"We have adjusted to what we have on hand, and we are happy. Me and my wife's priority are my mum and our two cute daughters and all three of them are doing good, so we are okay.
"The last twelve months have been hard, but with the assistance from the government and our well-wishers, life is okay."
Kumar hopes to start rebuilding his family home by the end of the month.
"I will start and see how far I go," he said.
"I also have to keep in mind that the house should be strong enough to withstand strong hurricanes. I will start rebuilding and hope we will find ways and means to complete."
Kumar wanted to thank everyone who had helped his family during the past year including the New Zealanders who donated money and supplies.
"I wish to wholeheartedly thank all friends and families for the help and support during the year, bless you all."