Donald Trump's administration is struggling to answer questions about the resignation of his National Security Adviser, General Michael Flynn.
Yesterday Flynn stepped down after just three weeks in the pivotal role, where he served as the liaison between Trump and America's intelligence agencies. His position had grown increasingly untenable amid accusations he had lied about discussing sanctions with Russia's ambassador to the United States.
According to a Washington Post report, published hours before Gen Flynn resigned, the Justice Department told the White House about Gen Flynn's dishonesty in January, and warned he was "potentially vulnerable to blackmail" by Russia. Flynn was nevertheless allowed to remain in his job for weeks thereafter - and Trump's staffers are struggling to explain why.
'THAT MAKES NO SENSE'
In an interview with NBC's Matt Lauer, Kellyanne Conway claimed the revelation that Gen Flynn had lied to Vice President Mike Pence - who then went on television and insisted he had not discussed sanctions with the Russian ambassador - was the key factor in his resignation.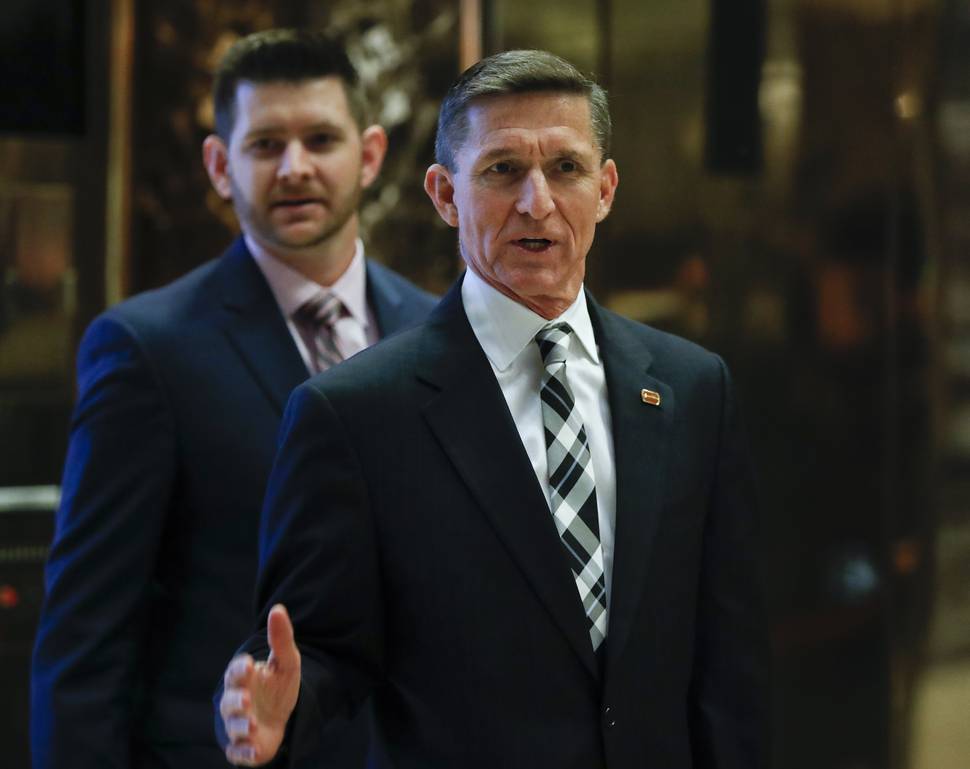 "I think misleading the vice president really was the key here," Conway said.
"But wait a second," Lauer replied. "You're saying that was the straw that broke the camel's back, but the White House knew about that last month when the Justice Department warned the White House that Gen Flynn had not been completely honest in characterising that conversation with the Russian ambassador. And they even went further to say that as a result of that dishonesty, he was at risk for blackmailing by the Russians."
"Well, that's one characterisation, but the fact is that Gen. Flynn continued in that position, and was in the presidential daily briefings, was part of the leader calls as recently as yesterday," Conway said. "As time wore on, obviously the situation had become unsustainable ..."
"Kellyanne that makes no sense," Lauer interjected. "Last month, the Justice Department warned the White House that Flynn had misled them, and as a result he was vulnerable to blackmail. And at that moment, he still had the complete trust of the president?"
"Matt, I'm telling you what the president has said, which is that he's accepted Flynn's resignation and he wishes him well, and that we're moving on," Conway answered.
Later, Press Secretary Sean Spicer told reporters Trump's trust in Gen Flynn had "eroded" over the weeks between the Justice Department's warning and his decision to step down.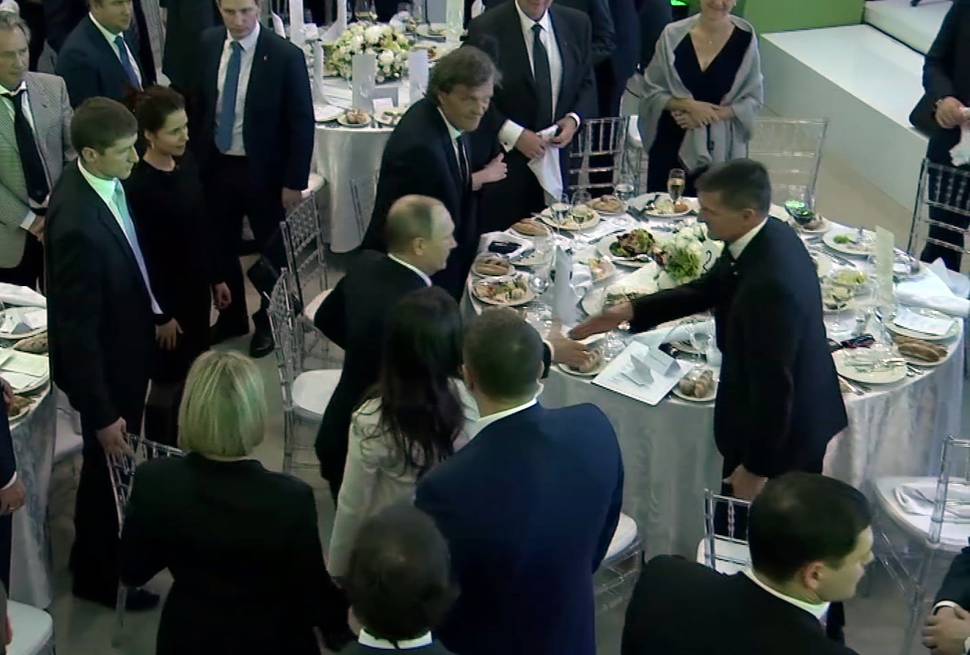 "We've been reviewing and evaluating this issue with respect to Gen Flynn on a daily basis for a few weeks trying to ascertain the truth," he said.
THE WARNING
Flynn's abrupt resignation, which was announced at 11pm and without a replacement national security adviser lined up, appears to have been prompted by the Washington Post story. Hours before it was published, Conway was still on TV saying Flynn had Trump's "full confidence".
The story revealed Sally Yates, the acting attorney general, had spoken toTrump's White House counsel last month and warned that Flynn had misled the vice president and the public. Yates believed Flynn's comments in a phone call to the Russian ambassador were "highly significant" and "potentially illegal".
When he was informed, Trump reportedly asked the White House counsel to determine whether there were any legal implications. Gen Flynn continued to serve as his national security adviser, with access to highly classified material.
The information provided by Yates contradicted all the administration's public statements. As recently as February 8, Flynn denied discussing sanctions at all during the call. Those denials were consistently backed up by statements from other administration officials, including Pence, who told CBS Flynn "did not discuss anything having to do with the United States' decision to expel diplomats or impose censure against Russia".
But on February 9, Flynn changed his account, instead saying he "couldn't be certain that the topic never came up".
The White House insists Trump asked Flynn to resign because he lied to the vice president, but Trump knew Pence had been misled weeks ago. Only one thing happened yesterday - the details of Yates' warning, described in the Washington Post's story, became public.
THE TIMELINE
December 29
President Barack Obama imposed fresh sanctions on Russia for interfering in the US election. Flynn called Russian ambassador Sergey Kislyak the same day, though an official from President-elect Trump's transition team said the sanctions were not discussed.
December 30
Russian President Vladimir Putin surprised the Obama administration by announcing he would not retaliate against the sanctions. Mr Trump praised the decision on Twitter, saying he "always knew" Putin was "very smart". Meanwhile, US intelligence searched for anything that could explain Putin's move, and found the phone call between Flynn and Ambassador Kislyak.
January 13
Sean Spicer told the media Flynn and Ambassador Kislyak had discussed setting up a call between Trump and Putin. "That was it, plain and simple."
January 15
During an interview with CBS, Pence claimed Gen Flynn "did not discuss anything having to do with the United States' decision to expel diplomats or impose censure against Russia".
January 19
This was Obama's final day in office. Yates discussed Flynn's phone call with the heads of the CIA and FBI, and they debated whether to tell the Trump White House what they knew.
January 23
Spicer changed his account slightly, telling the press corps Flynn had discussed the call between Trump and Putin, a Russian plane crash, the situation in Syria and Christmas.
January 26
Yates told White House counsel Donald McGahn that Flynn had misled Pence and was potentially vulnerable to blackmail. McGahn then told President Trump, who asked him to assess the legal implications of Flynn's phone call.
February 8
Flynn denied discussing the sanctions with Ambassador Kislyak.
February 9
Flynn changed his account, instead saying he "couldn't be certain that the topic never came up".
February 11
On Air Force One, reporters asked Trump about the simmering controversy. "I don't know about it. I haven't seen it. What report is that?" he responded, promising to "take a look" at it.
February 13
Conway told NBC Flynn enjoyed the president's "full confidence". Hours later, the Washington Post published its story, and then Flynn resigned.