It is so hot in Queensland at the moment that you can literally fry an egg on the bonnet of your car.
Yesterday afternoon a Queensland police officer demonstrated the infamous trick in a video posted online by the state's police media unit as temperatures soared into the mid 40s.
Much of the East coast of the country has been sweltering in the current heatwave but spare a thought for residents in the tiny rural town of Birdsville, QLD who are suffering through an extraordinary run of heat.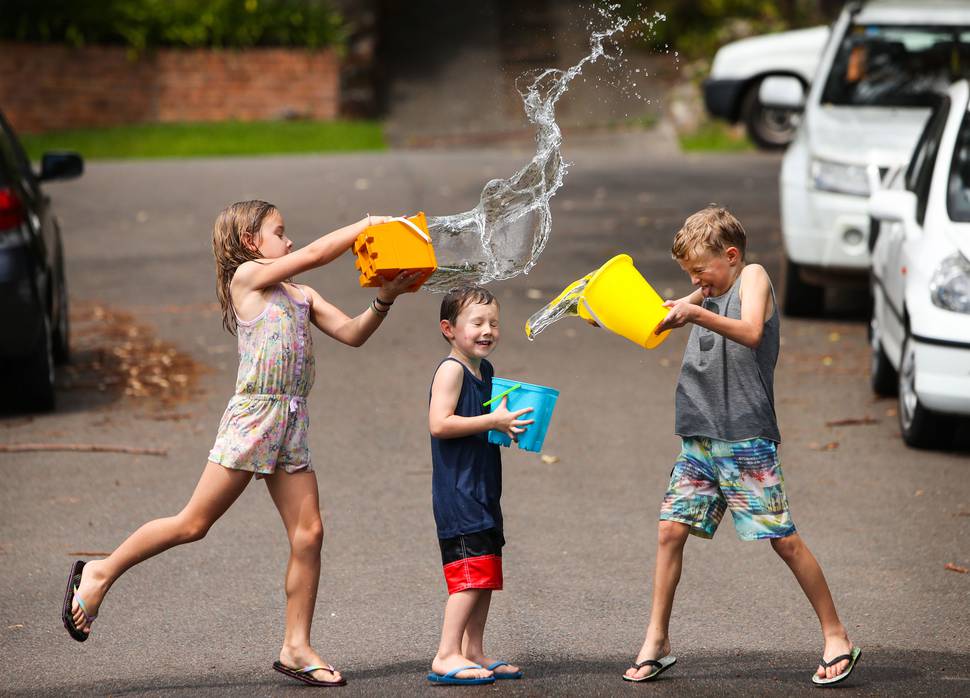 Temperatures in Birdsville has surged into the 40s for 18 straight days with the mercury tipped to reach a whopping 47 degrees today, according to the Bureau of Meteorology.
The town's February maximum temperature record of 46.2C is set to be broken, far exceeding the town's average February maximum is 38C.
As a number of QLD towns notched new heat records yesterday, this morning Queensland's police media unit reminded people not to undertake activities that could put emergency workers in danger.
" Call off activities like bushwalking, hiking, climbing in #heatwave. You're putting us (Queensland Fire and Emergency) at risk if we have to rescue you," authorities wrote on Twitter.
As a cooler change blows into Sydney, much of NSW is facing the most catastrophic fire danger in history as a monster hot air mass continues north. While temperatures aren't even tipped to reach 30C in Sydney today, much of NSW will remain above 40, as fire dangers reach unprecedented levels.
"To put it simply, they're simply off the old conventional scale," Rural Fire Service Commissioner Shane Fitzsimmons said on Saturday.
"It's not another summer day, it's not another bad fire weather day. This is as bad as it gets." Catastrophic conditions are forecast for the Greater Hunter, Central Ranges and North Western area.
Towns in northern NSW are set to cop the brunt of the hot air mass moving north towards Queensland.
Tamworth is forecast to reach 44C and Moree 46C, while Walgett and Bourke could reach a sweltering 47C.
Firefighters were battling a bushfire east of Dunedoo, on Saturday night, prompting a watch and act alert for residents of Uarbry and Cassilis.
- Additional reporting: AAP