A sheriff's officer kept bloody evidence from a decade-old murder case hidden in his storage shed for years.
Rick Ratzlaff, of Cañon City, Colorado, made the grisly discovery after he purchased the storage unit at an auction in December.
When he opened it, he discovered a bloody rope, an axe and two blood-stained socks inside a manila envelope labelled 'Evidence,' the Denver Post reports.
The storage unit had belonged to Fremont County Sheriff's Office Lt. Det. Robert Dodd but was put up for auction when Dodd fell behind with his payments.
The evidence was from the 2006 murder case of Candace Hiltz.
Hiltz was just 17 when she was found shot dead in her family home in Copper Gulch on August 15. Her brother James Hiltz was a person of interest in the murder but was never charged.
Now the Colorado Bureau of Investigations, CBI, has launched a probe into why evidence from her case was removed from police records and kept in a sheriff's personal storage.
Detective Dodd has been placed on administrative leave during the investigation.
Hiltz's furious family claim the hidden evidence is proof of a cover-up as they call for justice for the murdered teen.
"(Dodd) had to steal the evidence from the basement of the sheriff's office. He did that either to protect himself or someone else," said Dolores Hiltz, the murder victim's mother.
"It just seems like something was covered up by somebody," said Heather Hiltz, Candace's sister-in-law. "My family is hoping whoever was involved in this, whoever did it, they need to pay for what they've done."
Ratzlaff, who purchased the storage locker in Fremont County for US$50 last month, said he'd been horrified to discover the murder case evidence.
"I couldn't believe it was in the locker and after seeing the items in there it was just kind of horrific, you know? To see blood-covered items and know somebody was murdered," he said.
He reached out to local law enforcement and claims that Dodd and fellow Fremont County Sheriff Jim Beicker swiftly contacted him and warned him not to tell anyone else about what he'd found in the storage shed.
But he said he felt uneasy about the whole situation.
"Why would they have all of this old murder evidence?," he said.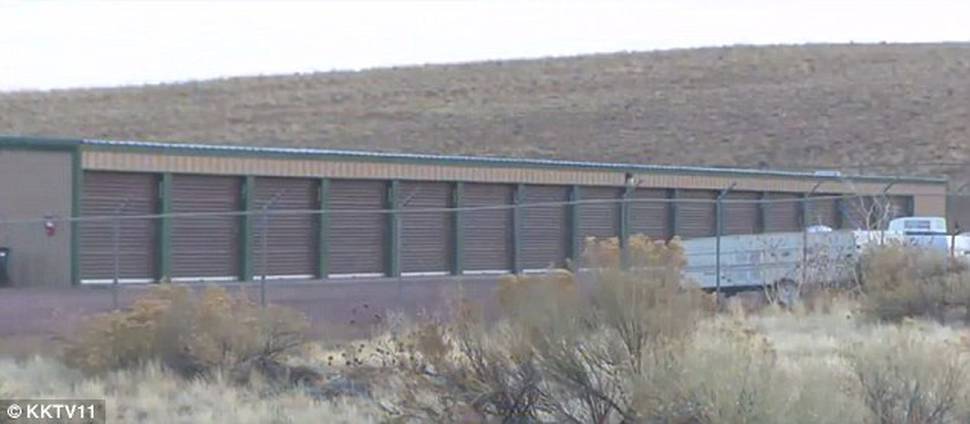 When Beicker and FCSO Commander Jeff Worley came to inspect the shed, Ratzlaff decided to make a secret audio recording of their meeting.
"This is odd, this is really, really odd. It's a mess, it's a frickin' mess," Beicker is heard saying.
"A cop is not supposed to take evidence home. That's not right," Ratzlaff said to Beicker.
Beicker told him that he would have someone from the CBI investigate, unaware that Ratzlaff had already contacted them.
A spokesperson from the CBI confirmed an investigation was under way but would not comment further.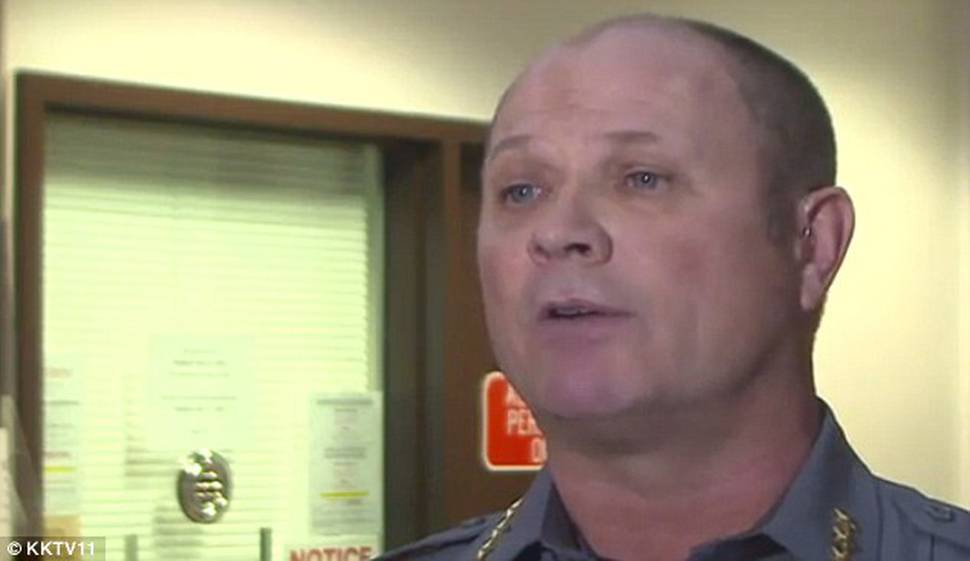 The discovery has reopened old wounds for Hiltz's family who have long had suspicions about their daughter's death.
Dolores says that days before her daughter's murder, a cop had visited their family home over accusations that her son James, who has mental issues, had trespassed.
She says that her daughter had become upset over the deputy's tone and ended up losing her temper and shouting at him. When he threatened to arrest her, she responded by saying she'd seen the officer accepting envelopes from drug dealers.
The officer stormed out of the house, Dolores Hiltz said.
Three days later, the family dog was found murdered with an axe and tied to a tree with a blood-stained rope - both of which were found in the storage unit.
Two days after that, on August 15, Candace - a teen mom - was found almost decapitated and stuffed under her bed. Blood was splattered all over the house.
Candace's 11-month-old daughter Paige was unharmed.
Dolores Hiltz says the investigation quickly focused on her son James as a suspect. But she has always insisted that would be impossible.
An autopsy and blood spatter report revealed the victim had been shot almost simultaneously from the front and back.
"How could one man shoot at the same time from two different directions? How could a totally broken man not leave any evidence?" Hiltz asked.
Hiltz said that her son had a phobia of people - including his nine siblings - which had forced him to live in the woods and spend time in Colorado Mental Health Institute. She says there is no way he could have worked with someone else to plot and kill his sister.
She claims that the investigation was bungled and officers made basic mistakes such as failing to secure the crime scene.
But the family is hopeful that with the involvement of the CBI, the case will be reopened, their son's name will be cleared, and they will finally get justice for their murdered daughter.
Fremont County Sheriff's Office declined to comment to reporters.