For a man so excoriated for his attitude to women and their rights, President Donald Trump loves to surround himself with strong female leaders.
There's Dina Powell, a former Goldman Sachs director and philanthropist and his new senior adviser on entrepreneurship, economic growth and the empowerment of women. There's White House director of strategic communications Hope Hicks, who at just 27 is his longest-serving political aide.
And of course, there is Mr Trump's daughter Ivanka, who has left her role at the helm of his business to move to Washington and support her husband in his role as senior adviser to the President, while using her platform as first daughter to campaign on issues including parental leave, wage equality and childcare.
Then there's Kellyanne Conway, the whip-smart, confident blonde who shares the executive title of counsellor to the president with Ms Powell, and chief strategist Steve Bannon, former editor of right-wing media outlet Breitbart.
'ALTERNATIVE FACTS'
Ms Conway became a highly visible presence during the final few months of the 70-year-old reality star's bid for the White House, after Paul Manafort was asked to resign in August.
She was regularly seen holding court before the salivating press in the golden foyer of Trump Tower and cooly defending Mr Trump's most outrageous comments on popular television shows including Good Morning America and Meet the Press.
The first female campaign manager to win a presidency, 50-year-old Ms Conway has become Mr Trump's most effective media mouthpiece outside of Twitter. This week, she made headlines both for her striking red, white and blue $3600 Gucci coat with cat buttons and for explaining away the President's claim his inauguration crowds were bigger than Barack Obama's as "alternative facts".
The President has called her a "tremendous asset ... a data and messaging expert and terrific on TV.",
The veteran GOP pollster and strategist has been campaigning for decades for the Republicans to pay attention to their problems with female voters, and meld a conservative message with one that is appealing to women.
The CEO of The Polling Company inc./WomanTrend is exactly the person Mr Trump needs to appeal to what Ms Conway, in her 2010 book What Women Really Want, calls a "new, vital, female centre heralding the most significant change in American culture in the past century."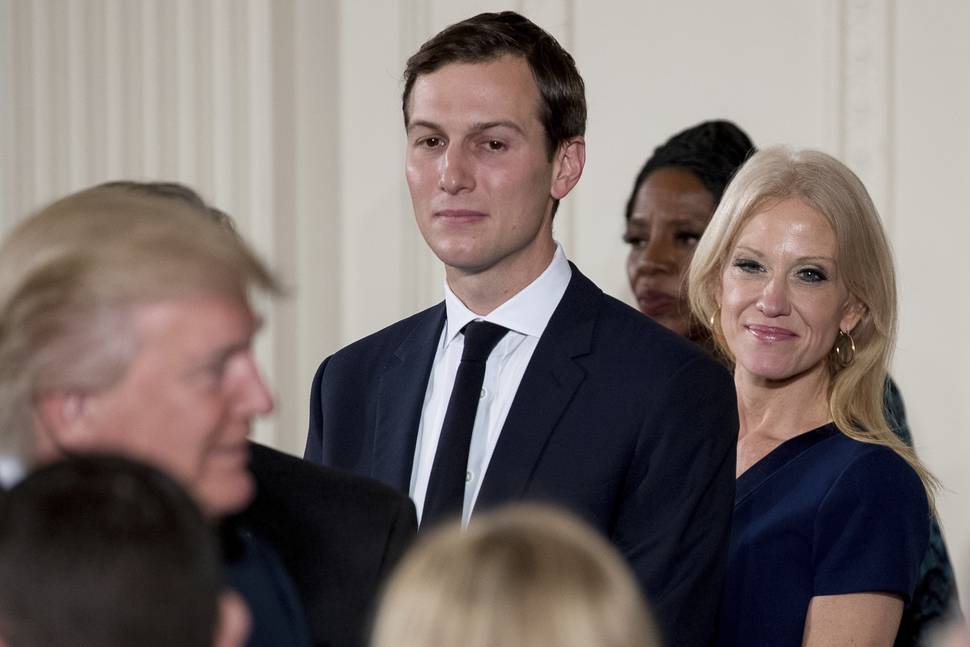 NEW JERSEY BLUEBERRY PRINCESS
The mother of four grew up in a New Jersey farming community, where working on a blueberry farm for three summers gave her the sort of grit so admired by businessman Mr Trump. At 16, she was crowned New Jersey Blueberry Princess, but was prouder of winning the World Champion Blueberry Packing competition.
"The faster you went, the more money you'd make," she told NJ Advance Media. "I wouldn't stop to drink for hours. I would just keep going. Everything I learned about life and business started on that farm."
Her parents divorced when she was young and she was raised by her Atlantic City casino worker mother and her unmarried Italian-Catholic sisters. After high school, she moved to Washington to gain a political science degree and then a law degree. After working as a judicial clerk, she founded The Polling Company and began mining data for political heavyweights from Newt Gingrich to Mike Pence.
"She was absolutely brilliant," an NJ politician who worked with Ms Conway told the outlet. "She sees the data, she understands the data. She knows what you've got to do to reach that constituency. She never let ideology get in the way of smart political behaviour."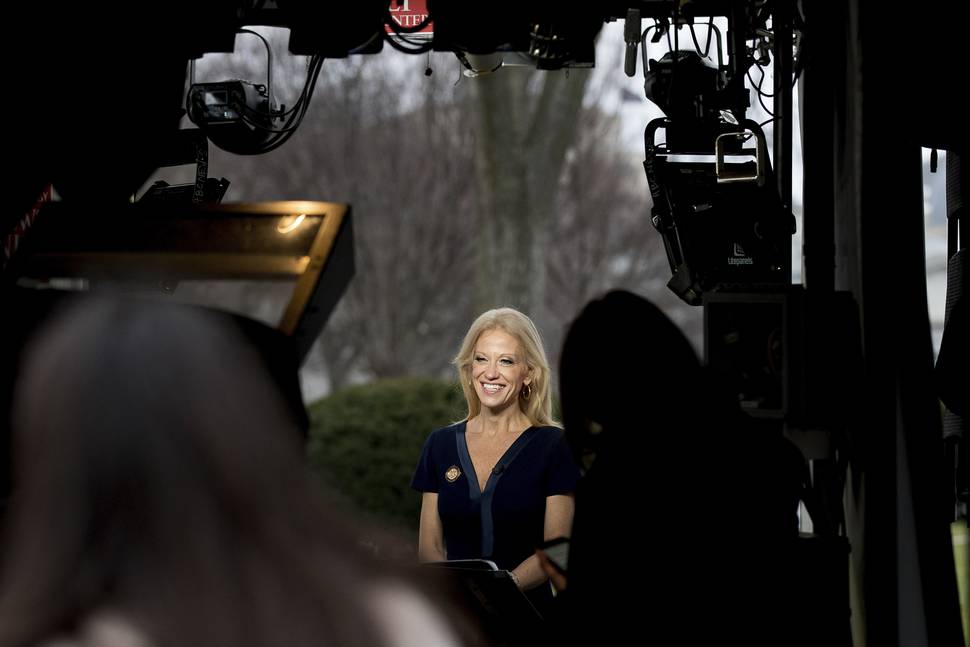 'DON'T BE FOOLED, I AM A MAN BY DAY'
The "alternative facts" controversy was not the first time Ms Conway was criticised for lacking strong principles: she was labelled "desperate" for switching allegiances to team Trump after working for Ted Cruz in the primaries and chairing a political action committee that disseminated negative material about the new President.
She was hailed the "Trump Whisperer" for bringing the real estate mogul into line, masterminding his restrained performance at the first debate and praising him for avoiding the subject of Hillary Clinton's husband. "I think many voters today, particularly women, probably saw that and respected that a great deal," she said. But she was unruffled when he later went on the attack.
The New Yorker described the pollster's displeasure when an assistant tweeted unverified pro-Trump polls. But when the president did the same, she was calm.
It works both ways. When she told CNN the so-called birther controversy over Mr Obama was done, Mr Trump simply stayed quiet.
Ms Conway is savvy enough not to try to change the 70-year-old, but will smooth and guide the way. She's tough and experienced.
When her predecessor, campaign chairman Mr Manafort, left amid growing scrutiny over his involvement with a pro-Russian political party in Ukraine, Ms Conway made it clear the move was mandatory: "He was asked and he indeed tended his resignation today."
While she may attract female support, she won't scare off anti-feminist right-wingers.
"I've been in a very male-dominated business for decades," she told the New Yorker. "I found, particularly early on, that there's plenty of room for passion, but there's very little room for emotion.
"I tell people all the time, 'Don't be fooled, because I am a man by day.'"