Key Points:
President Trump joins first lady Melania for their first dance to 'My Way'.
President Donald Trump triumphantly greeted supporters at the first of three inaugural balls today, joining his stunning first lady on stage to tell them: "We did it".
The pair made a stylish entrance to the Liberty Ball at the Washington Convention Center, arriving just after 9.30pm to take their first dance as POTUS and FLOTUS to 'My Way'.
The first lady dazzled in an ivory Hervé Pierre gown which featured a crimson waist ribbon while the president stuck to a traditional tuxedo.
Addressing the crowd, President Trump said: "Well, we did it. We did it. We began this journey and they said we, we, and me, we didn't have a chance but we knew we were going to win and we won."
After dancing alone for the song's first verse, they were joined on stage by Vice President Pence and Second Lady Karen Pence. The whole family was then invited to join the couple on stage.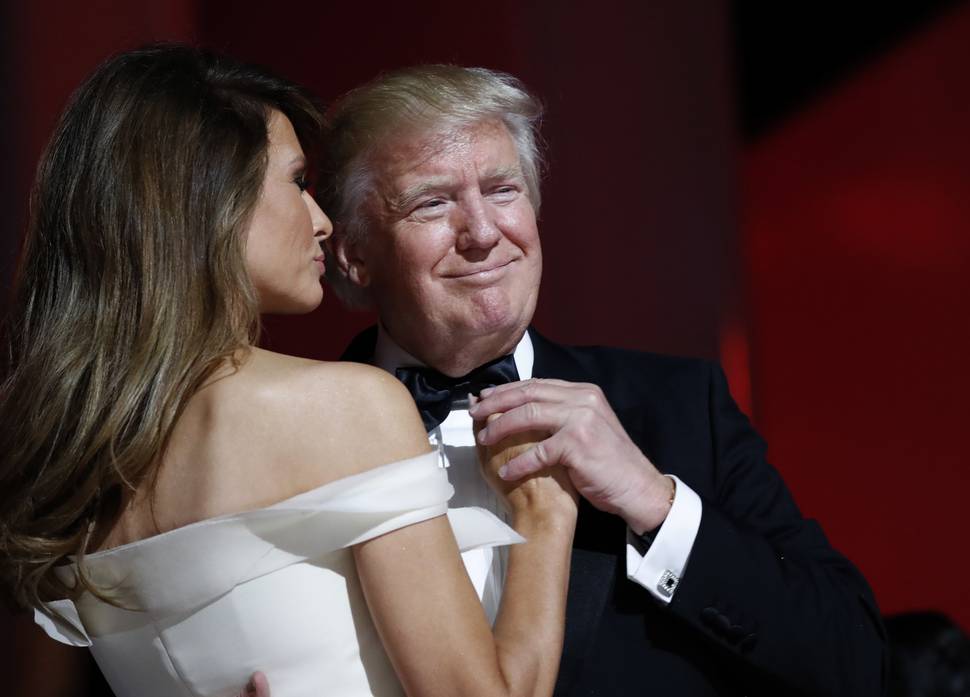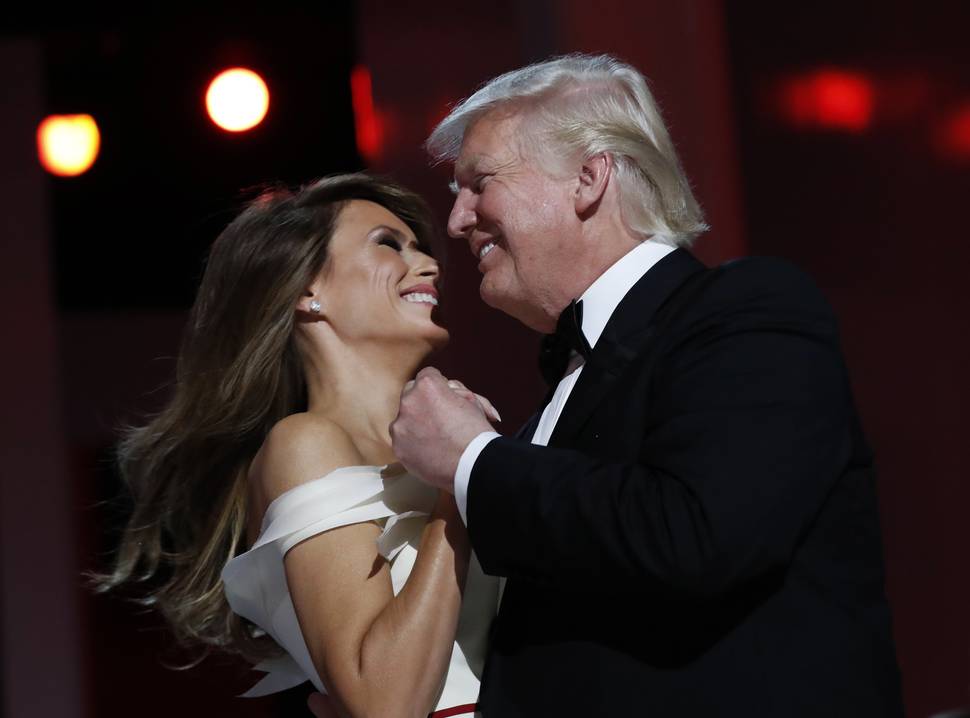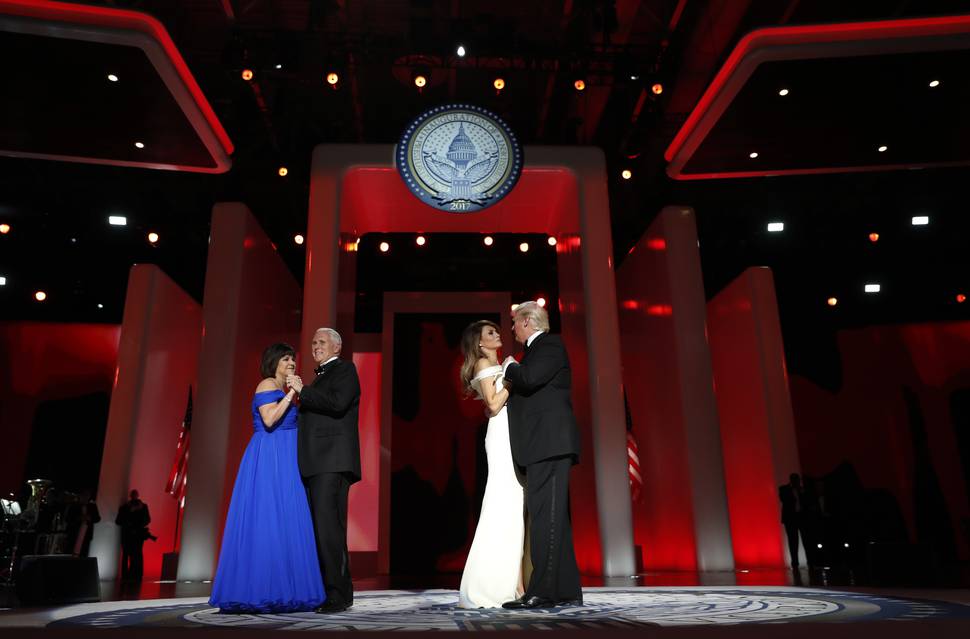 In a brief speech before his dance, President Trump again taunted his critics. 'Today we had a great day. People that weren't so nice to me were saying that we did a really good job today.
"They hated to do it, but they did it and I respect that. I respect that but I have to say the crowd was unbelievable today.
"I looked at the rain which just never came. You know, we finished the speech, went inside for lunch, it poured, then we came outside.
"Amazingly, it was like God was looking down on us. I will tell you."
Thanking his fans, he paid tribute to the first lady, his "number one supporter".
"What she puts up with... thank you honey."
Having already signed his first executive orders, President Trump reminded supporters at the ticketed event how he vowed to get to work straight away.
"You are going to see things happening over the next few weeks. Oh you are going to be so happy.
"We want to see great things happen for our country. We want to make America great again and we will, we will. So now, it's a tremendous honor to have the first dance with Melania and we're going to be joined by the Vice President, some very wonderful, wonderful children as we go along.
"They happened to be my children and Mike's children."
Taking a final moment to thank his fans, he said; 'I want to thank everybody. We always felt we were going to win.
"There are no games. We're not playing games. The work begins. We love you, we are going to be working for you and we're going to be producing results."