Dreamworld has been issued three prohibition notices by Workplace Health and Safety QLD (WHSQ) inspectors over their Buzzsaw ride, relating to safety harnesses and staff access.
WHSQ issued the notices relating to "maintenance safety harness anchor points" on the BuzzSaw, ordering the company to undertake additional certification.
It found a "staff maintenance procedure error" on a safety chain on the ride and has ordered a secondary system to be installed with further training for staff. An extra gate has also been installed to prevent the operator gaining access to the platform while the ride is in motion that remains subject to WHSQ approval.
Prohibition notices are issued if the inspector believes there is "imminent danger". Dreamworld claims none of the WHSQ findings would have affected guest safety.
The findings come one month after the tragic accident on the Thunder River Rapids Ride that killed four people when a raft flipped. The Buzzsaw - which at 46 metres high is the "highest inversion ride" in the Southern Hemisphere - was closed in February 2015 over concerns with the safety harness.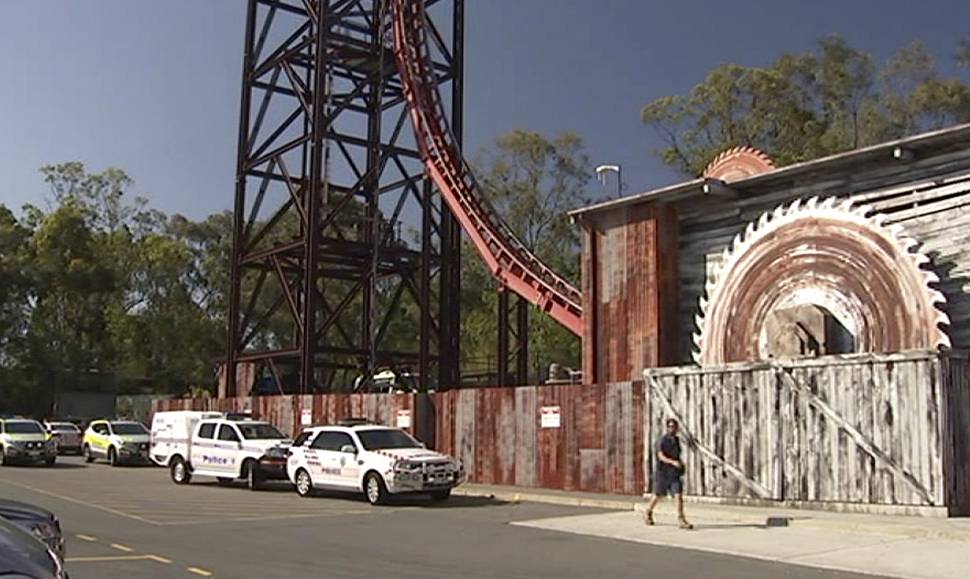 In April 2016, Dreamworld's Rocky Hollow log ride was shut down after a man nearly drowned while on it.
Another seven "improvement notices" where issued to the company relating to a range of issues from emergency buttons to labelling hazardous chemicals.
They include:
• A faded "Emergency Stop" button that must be updated.
• A Chemical Register to notify WHSQ of storage of hazardous chemicals at WhiteWater World.
• An updated chemical log book for the Flowrider ride.
• Respiratory masks for Flowrider staff when adding pool chemicals.
• A plastic mat that was a scratch hazard to be replaced
• 'Work at Heights' training for a staff member on the Escape from Madagascar ride.
• Durable tags for all electrical equipment/tools
The park has not yet set a date to reopen and the closure is believed to have cost more than $10 million.
Dreamworld CEO Craig Davidson said all WHSQ notices would be addressed before doors open again. The company is also undertaking additional measures of their own - including bringing in international auditors and engineers.
"We would like to acknowledge how much we have valued the constructive and expert contribution from WHSQ, with whom we enjoy a thoroughly professional relationship," he said.
"Safety is our paramount concern. This additional review is a methodical process which we have repeatedly advised will not be rushed. We are unswervingly committed to go well beyond legislative requirements to ensure every one of our 24 rides and 10 water slides at Dreamworld and WhiteWater World exceed even the most stringent of safety measures."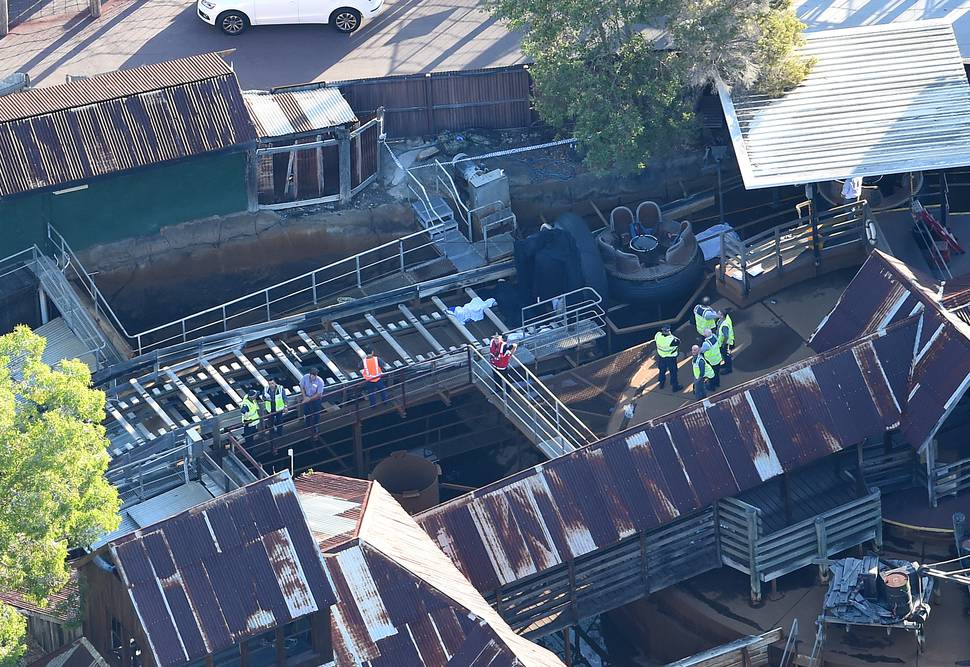 The company has also engaged Royal Life Saving Queensland representatives to audit pools and lifesaving procedures.
"These expert safety and engineering teams are continuing to work through each section of Dreamworld and WhiteWater World and we are confident of being able to announce a reopening date for both parks very soon," Mr Davidson said.
The October 25 tragedy killed Canberra siblings Kate Goodchild, 32, and Luke Dorsett, 35, as well as Mr Dorsett's partner Roozi Araghi, Mr Dorsett's 38-year-old partner. Another NSW woman originally from New Zealand, Cindy Low, 42, also died.
Earlier this month police concluded their investigation as to what caused the Thunder River Rapids Ride to malfunction. However investigators were reported to be unable to recreate the freak conditions that led to the accident. An inquest is likely to be held in the first half of next year.
"Our hearts and thoughts remain firmly with the families and their loved ones involved in the tragic incident and we will continue to keep their representatives informed of our plans," Davidson said.