Matthew Leveson's family walked through the bushland where his body may have been hidden for almost a decade, holding hands and crying softly.
His parents, Mark and Faye Leveson, have fought for years for the truth about what happened to him in September 2007, when he vanished without a trace after leaving a gay club in Sydney's Darlinghurst.
What they want the most though is to know where their son's body is so he can be given a proper burial.
This week they have watched as police forensics teams use excavators to clear dense bushland in the Royal National Park at waterfall, south of Sydney, after being directed there by Matthew's former lover, the much older Michael Atkins, now 53.
Atkins was acquitted by a Supreme Court jury of Matthew's murder in 2009.
On Wednesday the parents, with their two other sons, were allowed into the search area which has been declared a crime scene as the painstaking work goes on.
"One of the hardest days so far, our family walking over where Matt might be buried," a post on the Justice for Matthew Leveson Facebook page read.
Earlier in the day some family members were seen to be crying again after they had been given a briefing by police. Investigators did not elaborate on what was said and soon after closed off the surrounding area to media.
Search crews - and the Leveson family - are expected to be back in the area today. It has now been a full week since they started searching for any traces of Leveson.
A white sneaker unearthed at the site on Friday is still being examined by forensics to determine whether it had any connection with Leveson. A second, unidentified item, believed to be insignificant, was found on Saturday but was quickly bagged and taken away by police.
Deputy State Coroner Elaine Truscott, who has presided over the inquest into Leveson's disappearance, and Atkins' lawyer visited the site and spoke to detectives.
Police have indicated the search may wrap up within days if nothing of significance is found. If so it will be a bitter blow for the Leveson family who have conducted their own searches in the Royal National Park over the years such was their desperation to find their son.
The couple told the ABC last week they believed they had searched the same spot now under scrutiny before.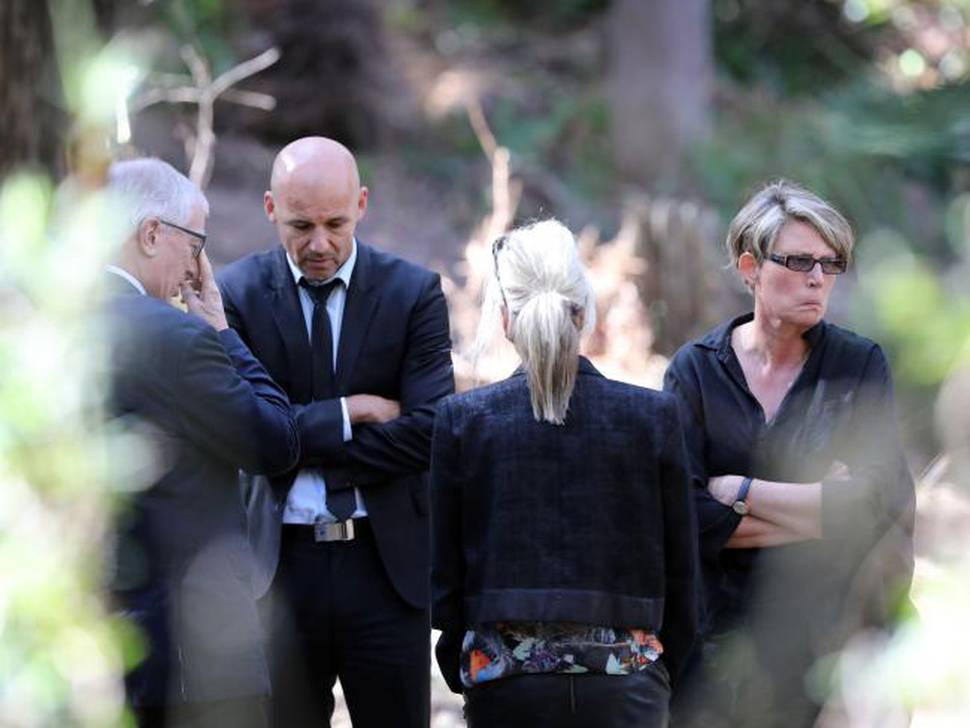 "Words can't describe it, it's horrendous," Mrs Leveson said.
"It's heartbreaking to think that we were in there and we could have been on Matty, standing right on top of him."
The family has always been determined to bring him home after he disappeared.
"Nine years, and we're going to bring him home, we're going to give him somewhere where he can lay to rest," Mrs Leveson said.
"Where his brothers can go and talk to him, where we can talk to him, where his friends can say goodbye.
"He's never been given that opportunity, he [Atkins] just dumped him like a piece of rubbish."
A big pile of flowers, some with touching notes, has been left near the car park which
leads to the path where police are searching.
The coronial inquiry into his disappearance will resume next year. "Coronial investigations are continuing for the purpose of attempting to locate and recover the remains of Matthew Leveson," a statement from the NSW Coroner's Court said on Wednesday.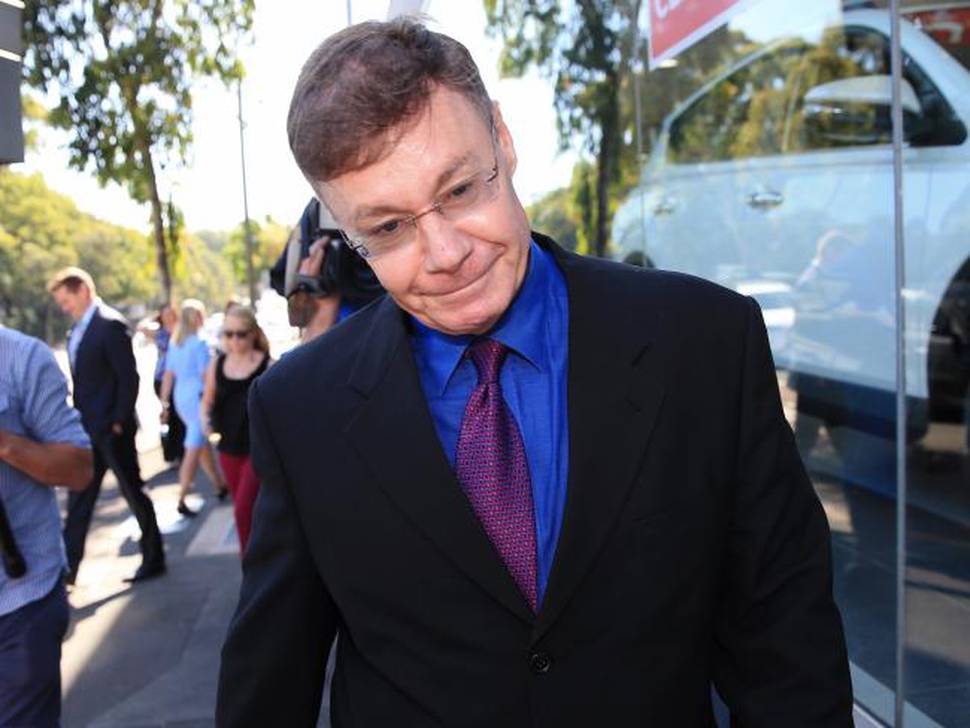 "Yesterday Deputy State Coroner Elaine Truscott visited the Royal National Park to observe the progress of police investigations at the site. The inquest into the death of Matthew Leveson has been adjourned until 6 March 2017."
When Atkins gave evidence at the inquest he claimed Leveson could potentially still be alive - even suggesting he was living in Thailand. He was given immunity from prosecution arising from his evidence as part of a deal that forced him into the witness box at the inquest.
A second deal was then struck when he was threatened with perjury charges after admitting he lied under oath. The deal - approved by Mr and Mrs Leveson - saw him given immunity from the perjury charge if he revealed where the body was.
That lead to the sensational search in the bushland and with it, the Leveson family's best chance yet at closure.