Warning: The following content may distress some readers.
A young woman felt "dirty, embarrassed and so, so offended" after she was accidentally added to a group chat in which men were sharing photographs and obscene jokes about her.
Eleanor Henry, 22, was horrified to learn her fellow university students had referred to her as a 'bike' and encouraged one of them to pursue her with obscene tips.
The law student from Melbourne, Australia, posted the messages publicly on Facebook in a bid to show the objectification women can be subjected to.

It led to an outpouring of anger from readers who criticised the young men's 'repulsive comments', while one of the men messaged her saying the conversation was taken out of context and 'looks wrong'.
"It IS WRONG," Ms Henry replied to the man.
She is considering reporting the classmates to the university when exams finish in a few weeks, because having classes with them would make her uncomfortable.
In the thread, one man asked his friends how he should invite Ms Henry on a date, prompting his friends to give him crude advice.
"Bring her to Thailand," one replied. "We need a bike."
Another suggested he say: "Show me where you p*** from. Works 9/10 times."
"I'd throw her on that bed," another said.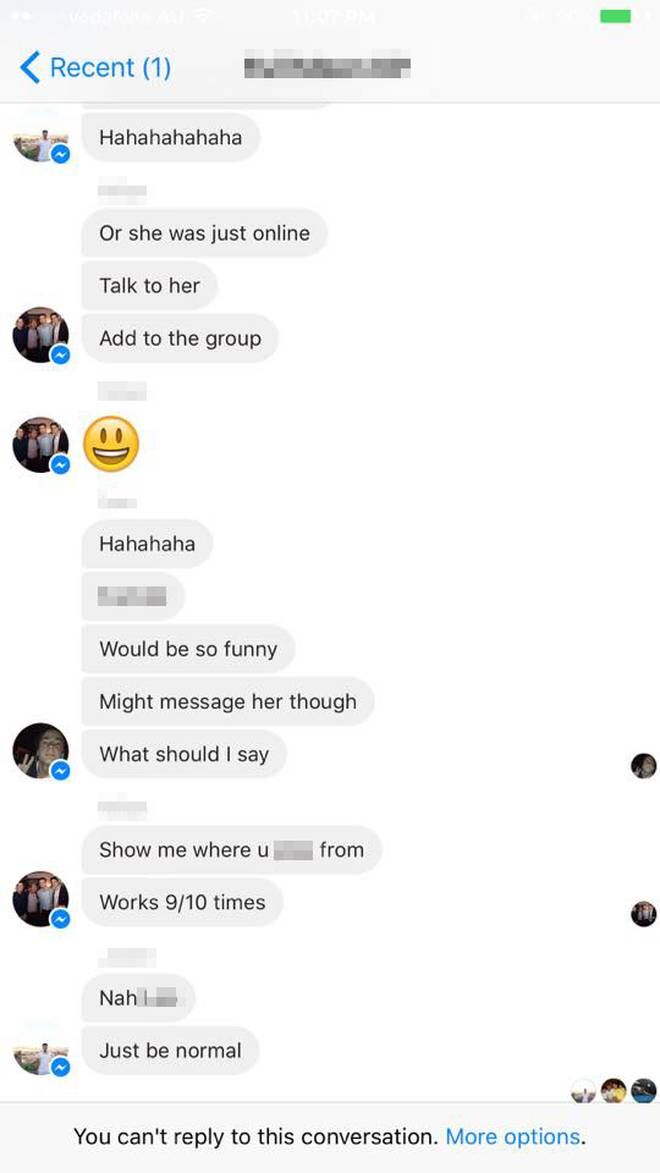 The men also shared pictures taken from her Facebook.
Ms Henry did not get a chance to write anything in the group chat because she was quickly removed from the conversation - but was still able to see their chat history.
She shared the post on Facebook and wrote: "Let's all wave hello to my fellow peers at Melbourne University. This is why I'll die a feminist. It's 2016. Let's get back to that conversation on equality.
"Oh and for those asking, they accidentally added me to their chat group without realizing I could read everything prior."
One friend suggested she send the screen grabs to their parents: "I bet they'd be real proud of their offspring."
Another said "no one should have to ... deal with that".
Ms Henry said about 98 per cent of the responses were supportive.
The 22-year-old told Daily Mail Australia she had only met two of the men in a group assignment for university.
"Aside from this contact I have never really engaged with them on a social level," she said. "The other two boys in the chat I have never met in my life."
She said she found her phone "blowing up with message"' on Saturday night when she discovered she'd been added to the Facebook group chat.
"My stomach dropped and I felt really sick, to the point where I felt I needed to close my blinds and hide under my blankets," Ms Henry told Daily Mail Australia.
She called her sister, who suggested she post it on Facebook to "bring awareness" to "this kind of rape culture".
"After speaking with my sister I began to feel angrier and more passionate to evoke change.
"Initially though, which is very unlike me, I felt dirty, embarrassed and so, so offended. As a result I decided to publicly post the screenshots because I don't think it's right that this culture is perpetuated.
"I think this kind of event shows that whilst equality is spoken about on a daily basis, it's clearly not permeating even our most educated demographic."
Ms Henry acknowledged that the two men she knew had sent her 'relatively heartfelt apologies'.
However, she received a 'concerning' message from another of them.
"I understand why you might be upset but that was all said as a joke and no one was taking anything seriously in that group," the man said.
"I don't think posting something like that publicly will do anyone any good.
"If you were so offended I apologise."
He said people might take their conversation out of context, but Ms Henry said it was "clear as day".
"You're squirming because you're in trouble. You're just sorry you were caught out," Ms Henry responded.
"I'd strongly suggest ceasing contact with me."
The man continued to message her.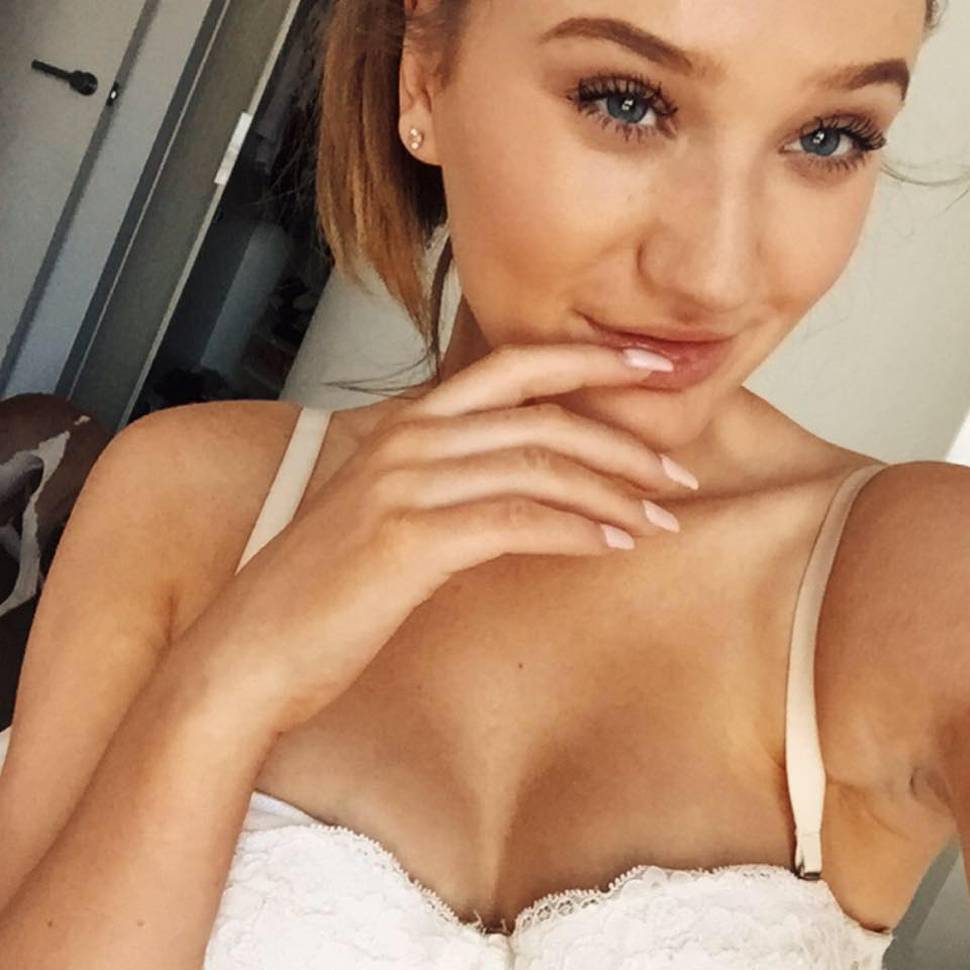 "We are all close mates, we say random stuff. Do you not say weird stuff to your best mates? It's just unnecessary to build a scene, but up to you. I just wanted to tell you from our point of view.
"Because when someone from outside sees stuff like that it looks wrong," he finished.
"It IS WRONG," Ms Henry said.
She had no intention to publicly name and shame the men, she told Daily Mail Australia.
"It's not particularly relevant in achieving the outcome I wish to pursue on a larger scale, which ultimately is to bring awareness about the issue and have people understand that it should not be merely written off as 'boys being boys'."