A teenage girl who posted a "better photo" than her police mugshot to Facebook while allegedly on the run is now in prison.
Amy Sharp, whose post went viral when she uploaded a more flattering shot to a Facebook report about her alleged escape, is facing six charges in different courts.
Police released mugshots of Sharp looking downcast and draped in an institutional blanket after the 18-year-old escaped from the cells at the Sydney Police Centre in Surry Hills.
Six days later, on August 25, Sharp caused a social media storm when she posted a smiling photo of herself on Facebook with a halo emoji and the request, "Can you use this photo please, and thank you. Yours truly Amy Sharp XX"
The post attracted 67,481 likes on Facebook and hundreds of comments for and against her, but police arrested her two days later.
Officers from the Public Order and Riot Squad and local police found Sharp in the early hours of August 27 in Wentworth Park.
Last seen running from the cell complex where hundreds of people are locked up each month in a crowded "pseudo" prison in Sydney's cafe district, Sharp was transferred into Corrective Services custody.
She is now a remand inmate at Dillwynia Women's Correctional Centre at Windsor in western Sydney.
She will appear via video link from prison at Central Local Court tomorrow.
The court was told Sharp, who is believed to come from Victoria, was "homeless in the Sydney city area".
She had been staying in a housing commission block in Redfern when she allegedly shoplifted clothing worth $192.80 from Cotton On, Typo and Rebel stores at Broadway Shopping Centre on the day before her escape.
The teenager, who says on her Facebook page "never talk to the cops. I don't speak pig-laten", was also charged her with receiving or disposing of stolen goods and obtaining financial advantage by deception is using a mastercard to dishonestly obtain $1000 cash and $6207 of electronics.
Sharp has pleaded not guilty on all but the shoplifting charge.
She was also charged with failing to appear in court and escaping lawful custody. Central Local Court was told she had indicated she would plead guilty on the two charges.
On Facebook, comments about Sharp's brazen post on the run ranged from "Girl you're amazing omg" to "clearly lost her way".
Bec Sackville posted "Haha that's a classic. Think the cops have found a new way to catch crims. Just put out an ugly photo and the crim will be in touch to give you a better one lol."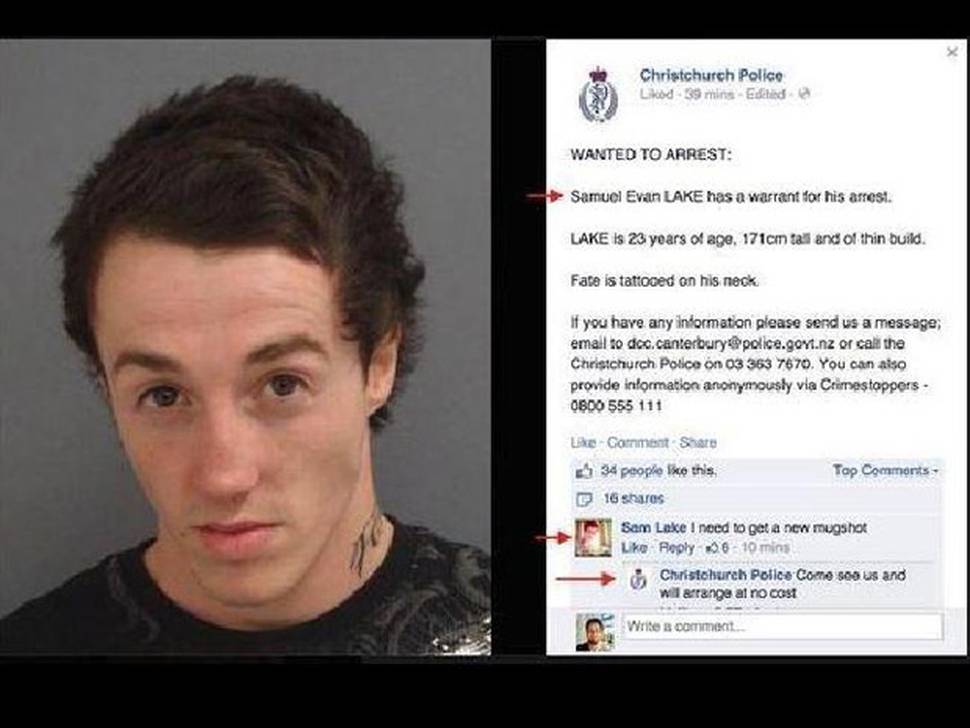 Others likened her to New Zealand man, Sam Lake, who posted on the Christchurch Police Facebook page featuring his image "I need to get a new mugshot".
Suzanne Blair added a comment on Facebook railing against the "heartless comments on here making fun of a young girl who's obviously lost her way".
Blair said "hope she gets some help and changes her path as she is still young enough to. Think if this was your child would u make such judgmental comments".