The grieving New Zealand mother of a Queensland schoolgirl has lashed out at the foster family charged over various offences connected to her daughter's death.
Flanked by a band of supporters and wearing a "Justice For Tiahleigh" T-shirt, Cindy Palmer arrived at Beenleigh Magistrate's court on Monday morning ahead of the cases of Julene Thorburn, 54, and Josh Thorburn, 20, to be mentioned.
The mother and son were last month charged with perjury and attempting to pervert the course of justice.
They will plead guilty at their next appearance on November 21, their solicitor Jason Jacobson told the court in their absence.
Julene Thorburn's partner Rick, 56, is in Brisbane's Arthur Gorrie Correctional Centre after he was charged with Tiahleigh's alleged murder, while her other son Trent, 19, is also behind bars and faces an incest charge.
Outside court, Mr Jacobson said the charges against his two clients stemmed from their alleged failure to pass on "secret" information about Tiahleigh's disappearance.
"Albeit late, they are now giving their complete co-operation to the police investigations," he said.
"They've now taken the step of being prosecution witnesses to give evidence about everything they know, so you can take it from that [that] theirs very much is a family divided."
Police previously revealed Julene Thorburn engaged a lawyer before her arrest.
Following the mention, Ms Palmer told media outside court said the pair should have pleaded guilty a long time ago.
"They've had months to plead guilty," she said.
"They've been lying and being deceitful, the least they should do is start being truthful now."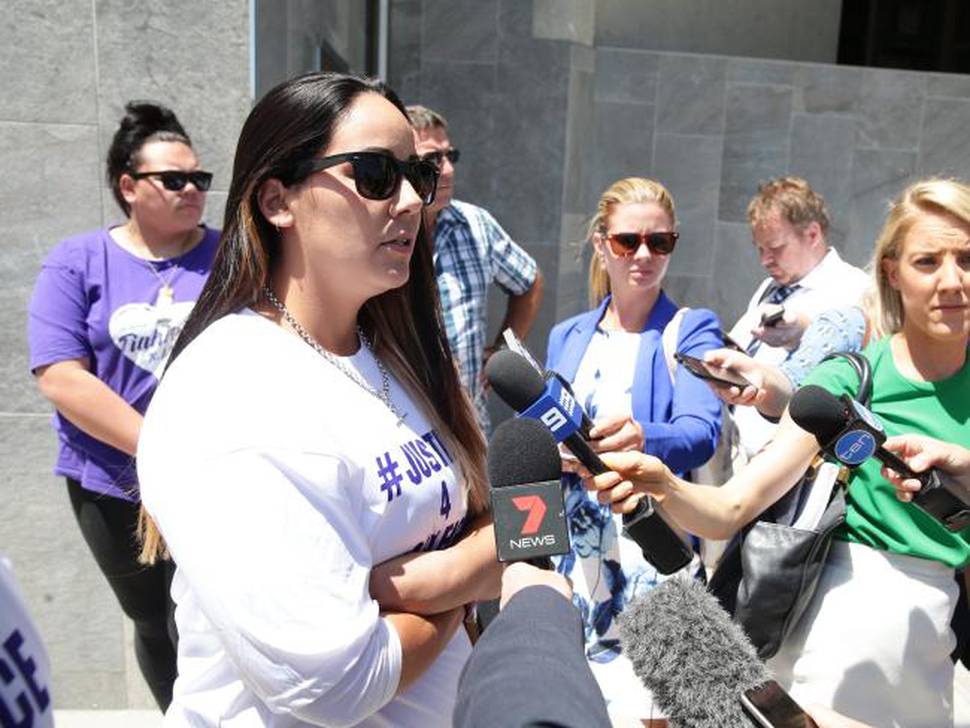 The Beenleigh Magistrates Court last month heard Trent Thorburn allegedly admitted, over Facebook Messenger, that he had sex with 12-year-old Tiahleigh and was worried she may have been pregnant.
In the week after the arrests, detectives used an excavator to dig up the Thorburns' Chambers Flat acreage and named the property as their "primary crime scene".
The schoolgirl's uniform and backpack were never found after her body was discovered on the banks of the Pimpama River last October.
Ms Palmer said she had been "up and down" over the last few weeks. "(I'm) just trying to get through each day as it comes," she said.
- AAP with Additional reporting Liz Burke news.com.au