It's been described as the most "bizarre" case a senior police officer has seen in 30 years.
Mystery still surrounds what happened to a Victorian couple who were reported missing by their children after they vanished while on a trip to New South Wales.
Jacoba Tromp, 53, is in hospital, where her mental state is said to be causing concern, while her husband Mark, 51, is still unaccounted for.
Police believe he is in the Wangaratta area, over 300km away across the Victoria border, where he is thought to have been involved in a baffling incident on Wednesday night.
Mrs Tromp arrived by herself at the hospital about midday and hospital staff called police when they recognised her.
Police said she was having a medical examination.
"We know her mental health and wellbeing is not of a good standard at the moment," Sergeant Mark Knight said today.
The couple were reported missing by their adult children after they became separated from them while on a family trip to NSW.
There are fears Mr Tromp may not want to be found.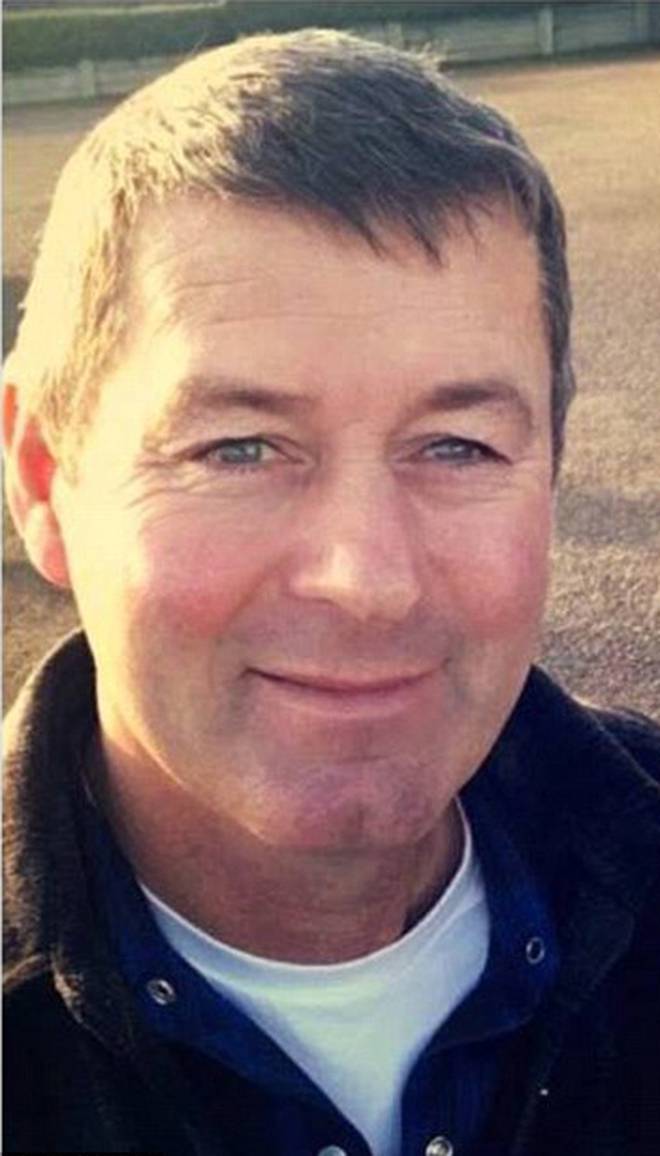 Police told reporters on Thursday stress over family and financial issues prompted the family's sudden departure, leaving their house unlocked and phones and credit cards behind.
Son Mitchell, 25, said while on the trip pressures about life were getting worse and his parents decided to flee.
"It was a build-up of different, normal every day events, just pressure and it slowly got worse as the days went by," he told reporters.
"I've never seen anything like it - it's really hard to explain or put a word on it but they were just fearing their lives and then they decided to flee."
Daughter Ella, 22, told reporters in Melbourne the general stresses of life "just got a bit too much" for her parents.
Mitchell added that while his mother does stress a little bit when life gets tough, his parents' actions were out of character.
"I've never seen my parents or anyone at all go to this extreme," he said. "They were a bit paranoid."
The family had intended to have a technology free trip away, which explained why they had no mobile phones with them, Mitchell and told reporters.
Along with a third adult child, Riana, they began the journey in Ella's car on Monday.
But the following day the three children decided they did not want to continue on as their parents became more and more mentally distressed, the Herald Sun reported.
"I've never seen anyone like this or anyone conduct themselves in this way. I just really want my dad to be found," Mitchell Tromp said.
"He's not dangerous, he's my mate, my father. I love him."
Police found the family's Silvan home open and with business papers strewn through the house.
A man in Wangaratta, in Victoria's northeast, saw a grey Peugeot station wagon following him and his girlfriend around the town about 10pm on Wednesday night. It then stopped near Merriwa Park, and a man got out of the drivers seat and ran away.
His identity hasn't been confirmed - but police were confident it was Mr Tromp and that he is still in the Wangaratta area.
Police and the Dog Squad searched the park, but failed to find the driver of the dumped car. The man had been alone in the car.
At a media conference this afternoon, Sergeant Mark Knight described the situation as a "very unusual case".
It was the most bizarre he'd seen in 30 years policing, the ABC reported.
He said Mrs Tromp's "mental health and wellbeing wasn't of a good standard" but she was still being assessed by doctors.
The behaviour was out of character and family had "serious concerns" for their safety.
The Tromps left their bank cards and mobile phones at home in Silvan, Victoria.
Their children have all now returned to Victoria, and are reportedly baffled by developments.
Tromp is described being of caucasian appearance, about 185cm tall, with dark brown crew cut hair, a clean shaven face and brown eyes. Mrs Tromp is described as being of caucasian appearance, about 168cm tall with a fair complexion, a medium to heavy build and blonde shoulder length hair.