These are the startling maps that reveal Donald Trump's spectacular fall in the space of just a few weeks.
The controversial Republican presidential candidate has gone from looking like a potential winner to the thing he fears most - a massive loser.
These maps, created using RealClearPolitics' cool electoral map generator and based on public polling, show exactly how much ground rival Hillary Clinton appears to have gained.
In July, the map projected Clinton would win 201 electoral votes compared to Trump's 158, with 166 too close to call.
A month later, Clinton's projected total has risen to 273, while Trump's is at 175.
It takes 270 electoral votes to win the presidency. So as it stands now, even if Trump won all the remaining undecided states, he would still lose the election. If there isn't a huge turnaround, he has no path to victory.
Chief Executive Officer of the United States Studies Centre at the University of Sydney Professor Simon Jackman said the projections were hardly surprising.
Prof Jackman said the political geography in the US traditionally favoured the Democrats, with the Republicans strong in a shrinking number of states.
"They have a higher hill to climb than the Democrats," he told news.com.au.
Prof Jackman said most polls now showed Clinton ahead of her rival as they have done since June.
While Trump got a small bump from the Republican Convention, his series of offensive and over the top statements had alienated both sides of the political spectrum.
"What we are seeing in the polls now isn't that different from June when Clinton was leading by 8-9 points," he said.
"Add to that him spectacularly alienating minorities, add to that alienating women, add to that bruising fights with his own party who can't stomach him and it's not surprising."
Prof Jackman said the Democrat Convention was a spectacular piece of political theatre that occurred close to when Trump publicly attacked the Khan family whose son had died in the sacrifice of war for his country.
"It's been one thing after another," Prof Jackman said, referring to Trump's growing unpopularity.
However, he warned Clinton's entry into the White House was not a sure and certain thing and there were the debates left to go.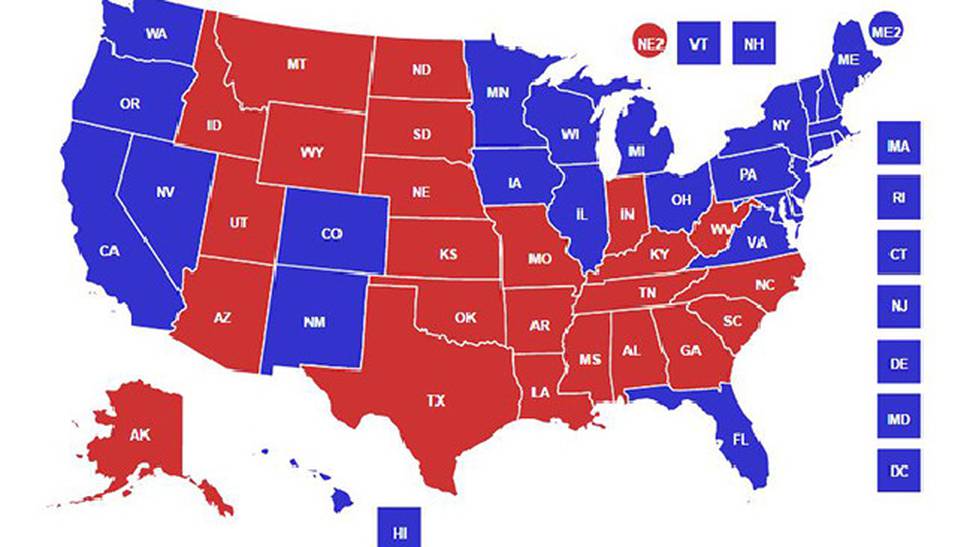 "Trump has a way of reinventing himself and may use these debates to give a better version of himself," he said.
Prof Jackman said the other danger Clinton faced was the potential emergence of a scandal that would reflect badly on her campaign.
"I can't help but wonder if the Clinton Foundation could be the source of this," he said, adding the Republicans may yet find a wildcard here to use against her.
'DOING IT ON PURPOSE'
Outspoken filmmaker Michael Moore has revealed that he believes Trump has deliberately sabotaged his campaign to avoid looking like a loser.
In his latest blog, Moore writes that Trump never wanted to be president and only ran because he was unhappy with his deal as host of NBC show The Apprentice and The Celebrity Apprentice.
However, his bluff for more money backfired after NBC fired him over his offensive comments on Mexicans, among other things, but not before something even more surprising happened.
"Trump, to his own surprise, ignited the country, especially among people who were the opposite of billionaires," Moore writes. "He went straight to #1 in the polls of Republican voters" and
Moore writes it soon dawned on Trump that he would have to go through with his stunt.
But after a series of apparent gaffes, including attacking the family of a slain soldier, he was looking for a way out as he doesn't want to lose come November 8.
"Maybe the meltdown of the past three weeks was no accident," Moore reveals. "Maybe it's all part of his new strategy to get the hell out of a race he never intended to see through to its end anyway."
Just last month Moore listed five reasons why Trump would win the election, ranging from a dislike of Clinton to feelings of voter disenfranchisement.
He also wrote how states previously loyal to the Democrats will turn against Hillary while the rise of the angry white man will ultimately win out.
POLL WOES
The RealClearPolitics projections are not the only indication that Trump will lose the race to the White House.
Clinton appears to be ahead in the race and currently has at least a six-percentage-point lead over her rival, the latest Reuters/Ipsos tracking poll shows.
The Democratic presidential nominee's support has ranged from 41 per cent to 44 per cent since late last month, and was about 41 per cent in the August 11-15 online poll, Reuters reported.
Trump's support on the other hand is not as solid, having experienced wider shifts ranging from 33 per cent to 39 per cent. Polls show he is favoured by about 35 per cent of likely voters.
Reuters compared this to Barack Obama's lead over Republican rival Mitt Romney back in 2012, when he was favoured by 46 per cent of voters compared to 41 per cent.
According to the Associated Press, the numbers are looking increasingly stark for Trump with his support plummeting in states such as Colorado, Virginia and North Carolina.
Clinton is also starting to invest more time and money in Georgia and Arizona, states that any Republican running for president should be able to count on.
The AP is also predicting the road to 270 electoral votes increasingly looks to be a series of uphill climbs and dead ends for Trump.
DAYS OF DISASTER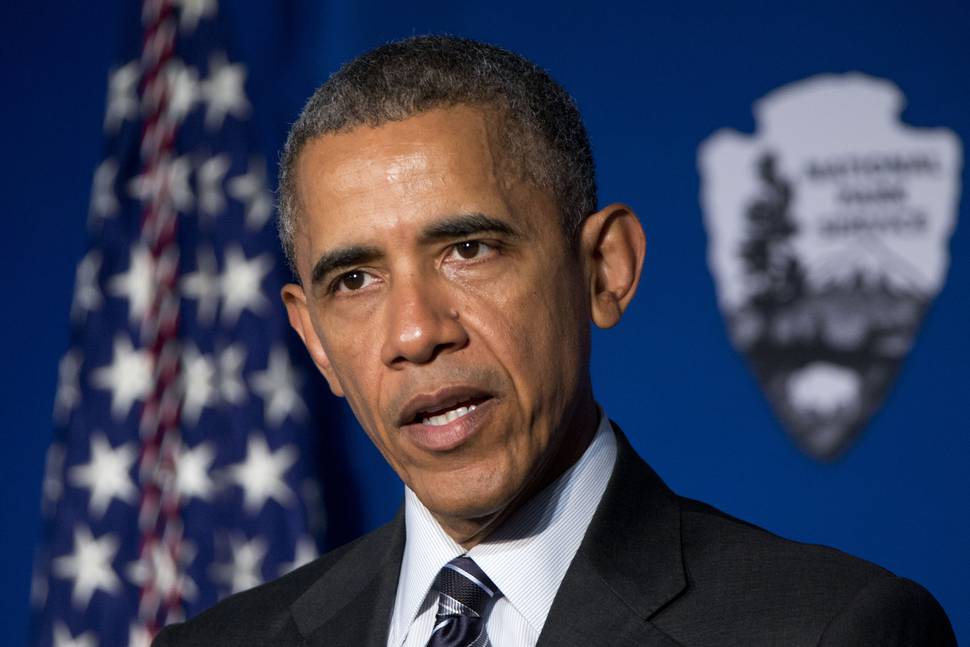 There is no doubt Trump has had a bad few weeks with Republicans acknowledging his campaign may well be over, with some already starting to publicly turn on him.
Republican Richard Hanna of New York became the first congressional Republican to reveal he would vote for the Democratic presidential nominee over Trump.
Trump also raised eyebrows when he accused President Obama and Clinton of being the "founders" of Islamic State, a comment that received wide condemnation from both sides of politics.
The week prior his comments regarding "Second Amendment people" at a rally in North Carolina drew gaps of horror after he insinuated pro-gun followers use violence to thwart Clinton.