A father-of-three is understood to have killed his wife and daughter with a shotgun before turning the weapon on himself in a suspected murder suicide outside a swimming pool.
Lance Hart, 57, is believed to have killed Claire Hart, 50, and Charlotte Hart, 19, at around 9am this morning in the car park of The Castle Leisure Centre in Spalding, Lincolnshire.
Emergency services were called after swimmers and staff heard gunshots before the bodies of a man and his two female relatives were found in the car park.
Police said that CPR was attempted on the two wounded women but they could not be saved.
Claire, a Morrisons shop worker, and Lance Hart were parents to daughter Charlotte - a midwifery student at Northampton University -and sons Ryan, 25, and Luke, 26.
Officers raided the Moulton home where the "absolutely lovely family" had lived for the past seven years following the incident. Neighbours confirmed that the property was recently put up for sale.
Supt Paul Timmins said this afternoon that the weapon used in the killing was a shotgun and the victims "were all known to each other".
A neighbour, known only as Peter, described Lance Hart, who is understood to have worked at a nearby builders' merchants, as "the nicest guy you could ever meet" who "would do anything for anyone".
Another neighbour described the Harts, who are believed to have got married in 1990, as the "loveliest couple ever".
The woman, who did not wish to be named, said: "They were an absolutely lovely family. They were the loveliest couple ever. We don't know them well but wave to them when we see them.
"I can't imagine why they have raided that house. They had three kids, two boys and a girl."
"The house is up for sale but I can't imagine they would have left without saying goodbye."
Charlotte was studying at the University of Northampton but was home for the summer holidays.
Jess Wright was among course-mates who paid tribute to her. She said: "Rest in peace Charlotte Georgia Hart. I'm sure I speak on behalf of the whole Midwifery cohort, you were so lovely and will be missed by all.
"Such a cruel world."
Kerrie Mckim added: "Lovely girl who wouldn't harm a fly. Such a tragedy, RIP."
Paula Leverton, who owns Four Winds Equestrian Centre, in Spalding, where Charlotte used to regularly ride horses, said she was shocked and saddened by the news.
She said: "Charlotte used to ride here quite often before she went to university, I am just astounded because they were such a nice family.
"They are not the sort of people who you would expect this to happen to.
"I never met the father but I knew Charlotte and her mum as she used to come and drop her off because she couldn't drive at that point.
"We are just all shocked. Charlotte was lovely, she was quite quiet but if anything, she was nice."
A former neighbour of Lance Hart's parents, Raymond and Daphne Hart, said: "He was a friendly guy, I wouldn't have a bad word to say about him, but I knew him decades ago."
The man who wished to remain anonymous added: "We were about the same age, his children went to the same school as mine here in Wisbech St Marys.
"I remember their children (Lance and Claire's) were very gifted and talented. They were very clever, I would say above average at things they did."
Speaking of Lance, the man said: "He was very inoffensive, kept himself to himself like most people around here."
One resident of their street, who did not want to be identified, said: "From what I understand, a man shot himself and his family. We have heard it's a self-contained incident."
Police, paramedics and the county's air ambulance flew to the scene today after three gunshots were heard. A large portion of the town centre has been cordoned off.
One witness, a builder, has told how he found the gunman dead but tried to save his two victims.
He told the Telegraph: "At about nine o'clock three shots went off while I was working on the building site. I ran across the car park, jumped over the fence and went to help.
"When I arrived there was only me and another lad from the swimming pool who was trying to help. There were three people injured. It looked like the man had done the other two and done away with himself.
"There was a man, an older woman, and a younger woman. They looked like a family. The man was already dead when I got there. The older woman was very badly injured and I tried CPR on her while the guy from the swimming baths tried on the younger woman who didn't look as bad".
Schools were told to keep their students inside and local businesses locked their doors until police were sure the shooter was dead.
There are four schools nearby including Garth School, Spalding Primary, Spalding Grammar and Ayscoughfee Hall School.
The Castle Sports Complex & Pool houses a gymnasium, swimming pool, an eight-court badminton sports hall, crèche, meeting rooms, fitness classes, indoor bowls and bar.
Staff hugged each other and were in tears today as they spoke to police about the shootings.
Cllr Gary Porter, leader of South Holland District Council, described the shooting as a "tragic family incident".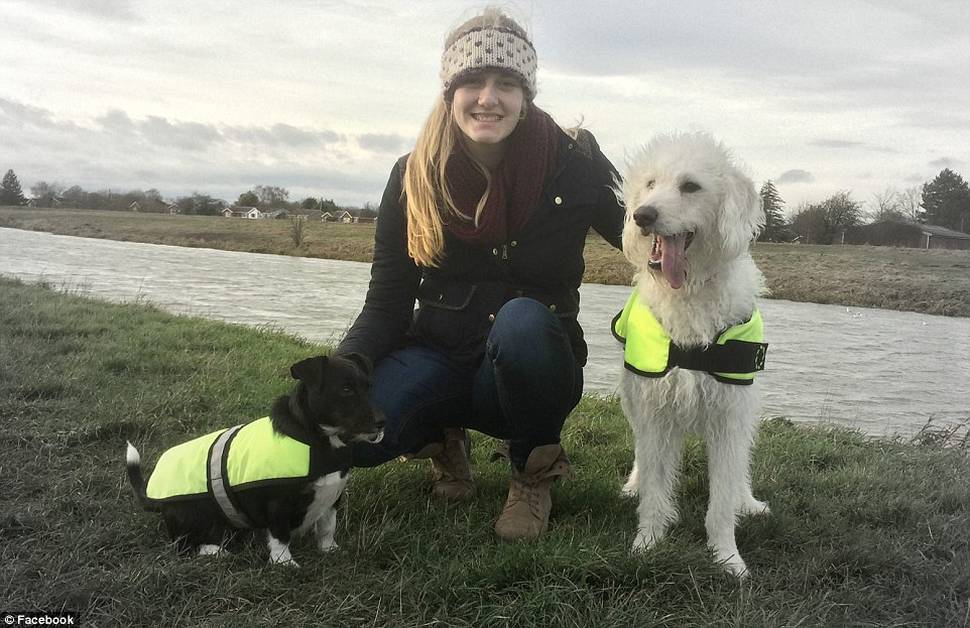 He said: "It looks from what we have seen so far, it is a tragic family incident - that is what I have been led to believe.
"Police are not looking for anyone else. Feel sorry for the people's families who are involved and be grateful it's not yours.
"Everything we have seen so far suggests it is a domestic".
A Lincolnshire Police spokesman said: "We can confirm that there has been a firearms incident on Pinchbeck Road in Spalding in the vicinity of the Castle Swimming Pool, in which three people have been fatally wounded, including the suspected offender.
"There is an ongoing police investigation and at this stage we are not looking for anyone else in connection with the incident.
"There is no indication that this is a terrorist related incident and no shots have been fired by police. We would urge members of the public to stay away from the area at the present time."
Labour leader Jeremy Corbyn took to Twitter following the triple shooting to pay his respects to the victims and their families.
Mr Corbyn said: "Shocking events in Spalding, Lincolnshire. My thoughts are with the victims and their families."
Meanwhile, locals described the incident as "devastating" with one woman claiming the deaths had sent a "cold shiver" down her spine.
Laura Spring, who works at the Woodlands Hotel, just metres from the Castle Sports Centre, said: "It is absolutely devastating - you see these things on the TV but you don't expect them on your own doorstep. I have a cold shiver running down my spine."
In the hours after the shooting armed police swooped on a detached property in Moulton, around three miles from the scene, believed to belong to the Harts.
One resident in Hatt Close, Peter, said the owner of the raided home was "always caring".
He said: "He is a very, very nice guy, but I don't know his wife and I don't know the rest of his family. Last time I spoke to him he had put the house on the market because they were hoping to downsize, buy somewhere in the village.
"He went out of his way to be helpful so it comes as a great shock. He was full of the joys of spring, his kids had left home and they were going to downsize and find a bungalow in the village."
Gary Mound, who owns the Post Office in Moulton, said: "I just got back from Peterborough and there are people in the post office saying there's quite a lot of police activity in Hatt Close.
"It's absolutely shocking."
Eyewitnesses to the shooting reported hearing "dozens" of police cars and an air ambulance heading to the scene.
One woman, who did not wish to be named, said: "We heard all the police cars earlier this morning - they were absolutely everywhere, tearing around.
"We didn't hear any shots, nothing at all, only the dozens, literally dozens, of police cars. It must have been about half past nine or quarter to 10 when it started and there was car after car."
Another local, who asked not to be named, said an air ambulance was still outside the swimming pool more than an hour after the incident.
East Midlands Ambulance Service said paramedics were told to approach the scene with caution and fought to save the three people who died.
A spokesman said: "We received a call at 9.04am reporting gunshots on Pinchbeck Lane, Spalding. Our ambulance crews and paramedic officer were sent to the emergency and told to approach with caution.
"Upon arriving at scene, our paramedics treated three patients who had gunshot wounds. Despite the best efforts of everyone at the scene the patients were pronounced dead.
"This is a tragic incident and our thoughts are with the friends and families of those involved."
The air ambulance was also called to the scene.
District councillor Gary Taylor, who represents Spalding Castle ward, said: "It's terrible news and local people are very shocked. It's a very quiet place, gun crime does not exist in this area at all. It's shocking news."