Russia could steamroll Nato forces in just 60 hours, a leading US defence official has warned amid rising tensions with the west.
The alarming claim comes as Russia has deployed troops westward as part of its ongoing stand-off with Nato.
US Deputy assistant secretary of defence for Russia, Ukraine, and Eurasia Michael Carpenter
told a Senate Foreign Relations Committee hearing that the West and Nato were currently not ideally prepared to deal with a Russian threat.
He said Russia had a massive geographical and time advantage but by 2017 the US would be in a better position to defend its allies.
The warning over increasing Russian aggression comes just four months after non-profit global policy think tank RAND raised "concerns about its larger intentions" and speculated Russian forces could reach those areas in 60 hours.
It warned Nato cannot successfully defend the territory of its most exposed members, the Baltic republics of Estonia, Latvia and Lithuania.
It did however suggest it was possible to avoid a rapid overrun of the Baltic States with a force of seven brigades.
This would include three heavy armoured brigades backed by airpower along with land-based support.
Senator Cory Gardner asked Mr Carpenter if the RAND warning made last February was still accurate and if Nato is prepared to deal with the threat.
"I'm confident by the end of 2017, when we have an additional armoured brigade combat team worth of force posture on the eastern flank of the alliance, that we will be," he said.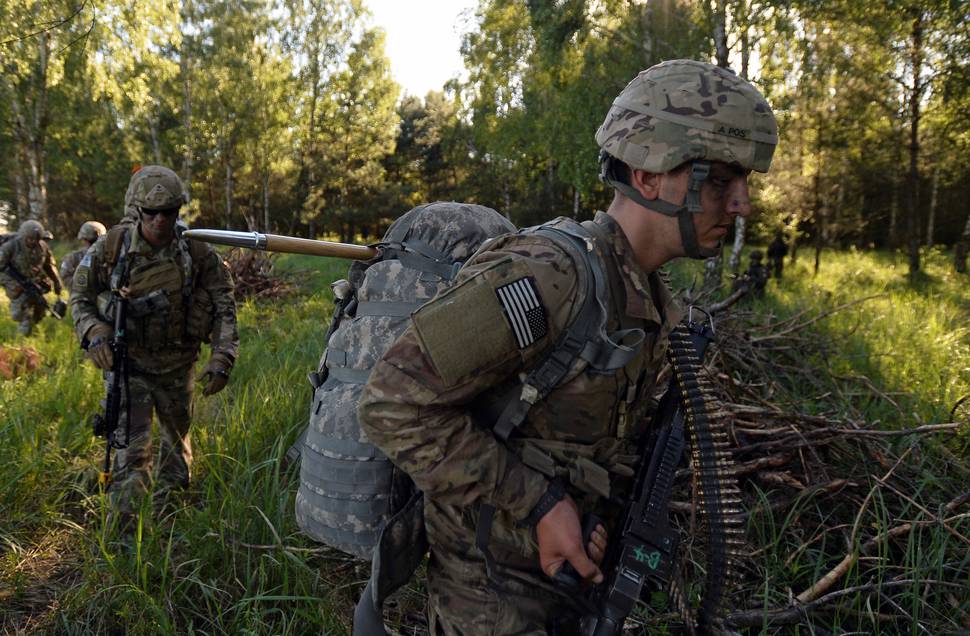 The drill is being held just weeks before Nato holds a crucial summit in Warsaw expected to decide that significant numbers of Nato troops and equipment will be based in Poland and in the Baltic States.
Created in 1949, the US-led Nato alliance is considered to be a way of countering the military might of the Soviet Union, and preventing the rebirth of the militant nationalism that had led to Europe's two world wars.
"End threats"
The warning comes as it emerged Russia is working on setting up a joint air defence system with all of its ex-Soviet military allies.
"The merger of regional air defence systems will pave the way for creating a common air defence (system) over the entire territory of the Collective Security Treaty Organisation," Nikolai Bordyuzha, the head of the Russia-led alliance of six countries, told a press conference in the Armenian capital Yerevan.
CSTO, which is largely regarded as Russia's answer to Nato, includes Russia, Armenia, Belarus, Kazakhstan, Kyrgyzstan, and Tajikistan.
Moscow has a joint air defence system in place with Belarus and Kazakhstan, and the agreement to create one with Armenia "is being considered for ratification" by the two countries' parliaments, Mr Bordyuzha said.
Moscow has stepped up military co-operation with its CSTO allies since becoming embroiled in its worst standoff with the West since the Cold War over its 2014 annexation of the Crimea peninsula from Ukraine and the subsequent start of a pro-Russian uprising in Ukraine's east.
Russia has accused Nato of expanding its military reach close to its borders.
In May, Russian President Vladimir Putin warned Washington that Moscow will consider measures to "end threats" from Nato's antimissile systems in Europe that are based essentially on US technology.
The Western military bloc's missile shield includes the progressive deployment of missile interceptors and powerful radar in eastern Europe and Turkey.
Nato and the United States said this spring that they will switch their defence doctrine from assurance to deterrence in eastern Europe in response to a "resurgent and aggressive Russia".