"You wouldn't be Yamato, would you?"
"Yes, I am."
The first words spoken by the Japanese boy abandoned in bear-infested woods as punishment have been revealed just hours after it emerged he had been miraculously found, news.com.au reported.
Yamato Tanooka was abandoned by his parents in the mountains of Japan's north island of Hokkaido on Saturday and found six days later.
His parents kicked him out of their car on a mountain road as punishment for misbehaving.
The boy was found by a soldier at an empty Japanese air force building in Shikabe Town in Hokkaido this morning.
"There was no conspicuous external injury, and the boy introduced himself as Yamato Tanooka," a spokesman for police in northern Hokkaido island said.
Japanese broadcaster NHK reported that police said the boy was in relatively good health and that he identified himself as Yamato Tanooka. His parents also confirmed the boy found was their son.
He has been given food and water and is now receiving hospital treatment.
According to broadcaster TV Asahi, the boy was found in an unheated building used as a training area for the military roughly 5km from where he went missing.
A soldier, who did not find the boy, said he heard the boy was "curled up" on a mattress and did not appear injured, The Guardian reported.
He was given rice balls and bread.
Manabu Takehara, a spokesman for the Self-Defence Forces, confirmed that the boy was found.
"He looked in good health, but he was sent to hospital by medical helicopter," for a check-up, he said.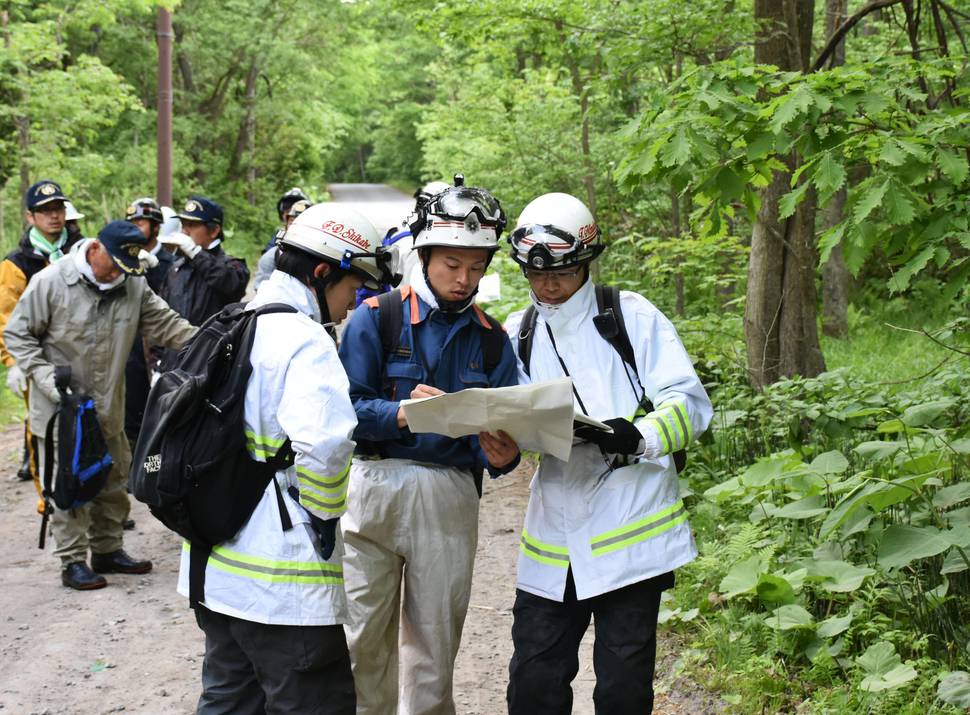 They said when they went back to get him soon after, he had vanished.
"We have done an unforgivable thing to our child, and we have caused a lot of trouble for everyone," he said just days ago. "I just hope he is safe."
Japan's military had joined the search for boy and a local hunter was also called in after fresh bear tracks were found in the area.
Police said more than 180 rescuers, including defence troops, were involved in the hunt for the boy.
Authorities initially led the search for the boy but after coming up empty-handed the local town of Nanae requested military support.
Japanese soldiers joined in the hunt in the rugged region from Wednesday, where heavy rains at times hampered the operation conducted in overgrown forest and through tall bushes.
Searchers had expressed frustration that they were unable to find any evidence of the boy's whereabouts.
The search had gripped Japan, with news programs offering hourly updates, and thousands took to the internet to both pray for the boy's survival and excoriate his parents for what was seen as neglect.
The case also set off a debate in Japan about parental disciplining.