These are the final moments of an 11-year-old boy before he was stabbed walking home from school. Police are calling for help to find his killer.
In the video obtained by KHOU, Josue, wearing a green backpack, walks alone on the sidewalk. This still image is just two blocks away from where someone stabbed the boy, leaving him bleeding on the side of the road and later dying in hospital.
Police had arrested Che Calhoun, 31, on Wednesday last week after multiple people said they had seen him fleeing the scene.
However, charges were dropped after police found witnesses and physical evidence showing he was no where near the location in which the boy was stabbed.
"We wound up locating several witnesses from his alibi, interviewing them, and late last night wound up recovering physical evidence and showed he was down in Pearland and could not have been at the location where the murder occurred," Houston Homicide Lieutenant Robert Blain said.
Harris County District Attorney Devon Anderson adding his voice too.
"There is a monster who is out among us. You may know who he is. Your conscience needs to be your guide," he said.
Family members said Josue had stayed at school late to participate in his science club.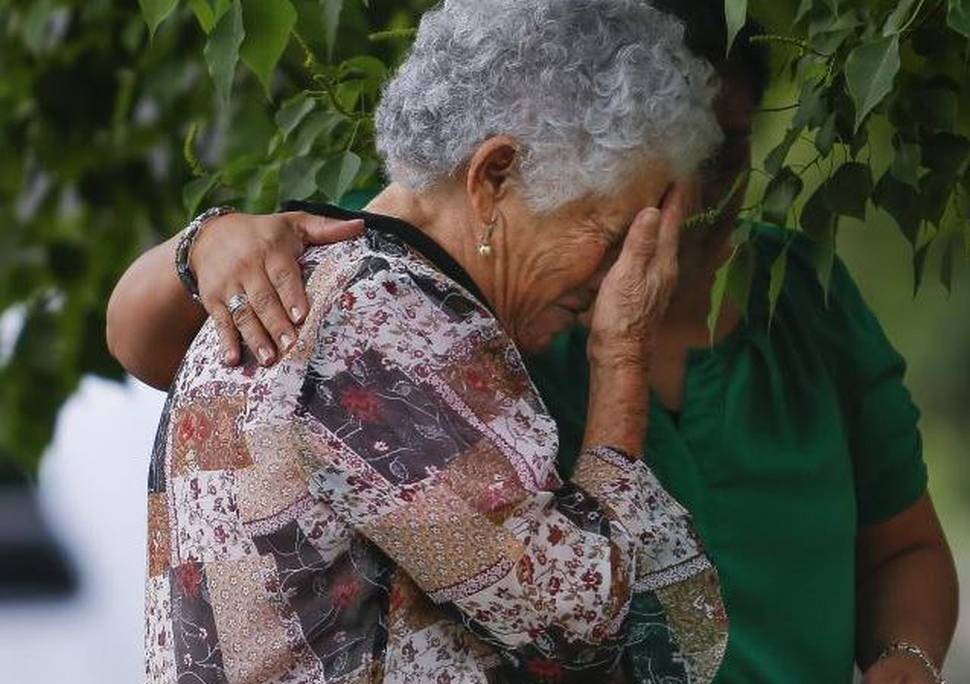 "He wanted to be a doctor, he wanted to help people," his sister, Sofia Flores, 16, said.
Another sister, Guadalupe Flores, said the family was sad and confused.
"I'm trying to wrap my mind around it," she said. "I hope that my parents' pain can be eased a little by our family and friends coming over."
The Houston Independent School District assigned extra police to the area.
"This is an incredibly sad time for the school," the district said in a statement. "We extend our support and sympathy to the family and friends of this student, as well as the school community."