An uncontrolled bushfire burning near Fort McMurray in northern Alberta, the heart of Canada's oil sands region, has forced 80,000 residents to evacuate the city.
However, the 2650ha fire, which was discovered on May 1, is not close to any oil sands facilities, according to Alberta government online maps.
The blaze, which started southwest of Fort McMurray, spread rapidly today to the outskirts of the city, forcing the evacuation of the downtown area and almost every community in the lower town on the banks of the Athabasca River.
TV footage and photographs on Twitter showed flames and smoke billowing over the city and traffic heading north on the highway to safety, while CTV News reported a trailer park had been destroyed.
Some residents were evacuated to Noralta Lodge, an oil sands camp 21km north of Fort McMurray.
Earlier the bushfire jumped the river to spread to the east bank and breached Highway 63, the main artery south from the isolated city, which is located around 430km northeast of Alberta's capital, Edmonton.
Chief Darby Allen of the Fort McMurray fire department said temperatures of about 30C and light winds forecast for tomorrow would make the blaze difficult to control.
Most oil sands facilities are to the north and east of the city, with the closest being Suncor Energy's base plant roughly 30km away.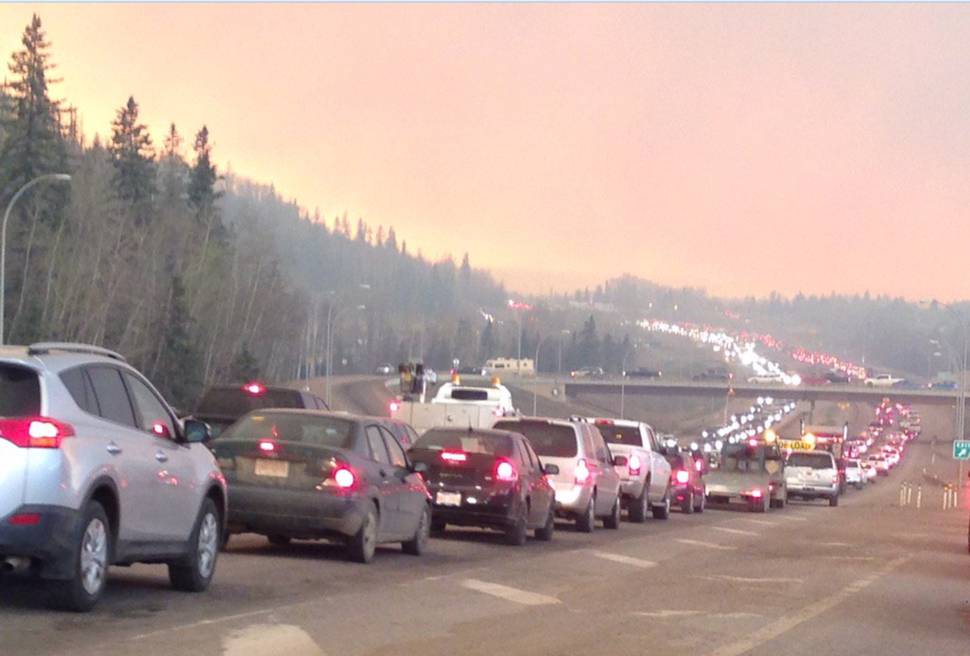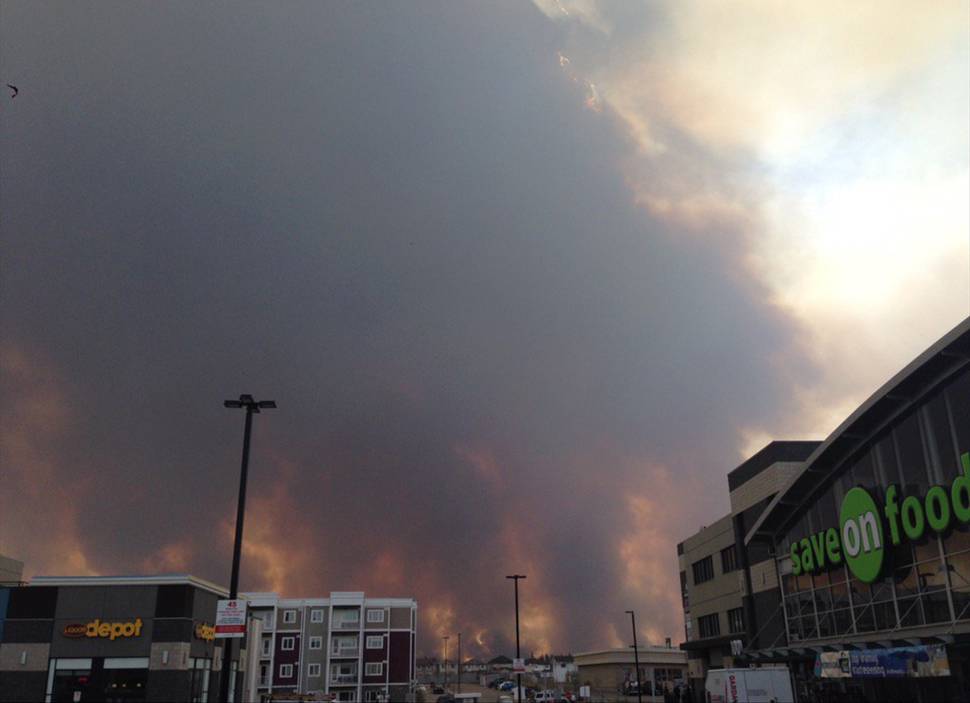 - Reuters, AAP