Welcome to Forest City, the residential island more than 10 square kilometres in size, with no cars and lush vegetation.
It's one of four sand banks built by Malaysia in the narrow sea separating it from Singapore as part of a $60 billion project.
The neighbouring nation is none too happy about the new piece of territory moving towards it, but it too has made plans to artificially expand its territory by 62sq-km.
Building land where once there was only water is becoming surprisingly common, despite its expense, and there are many reasons for doing so.
China has been causing controversy by building artificial islands on top of disputed reefs in the South China Sea, and constructing runways, radar and communications towers on top.
The reefs are also claimed by other Asian nations, so China's development of them looks like an aggressive move, which will drastically increase the nation's military power on a key shipping route into Asia.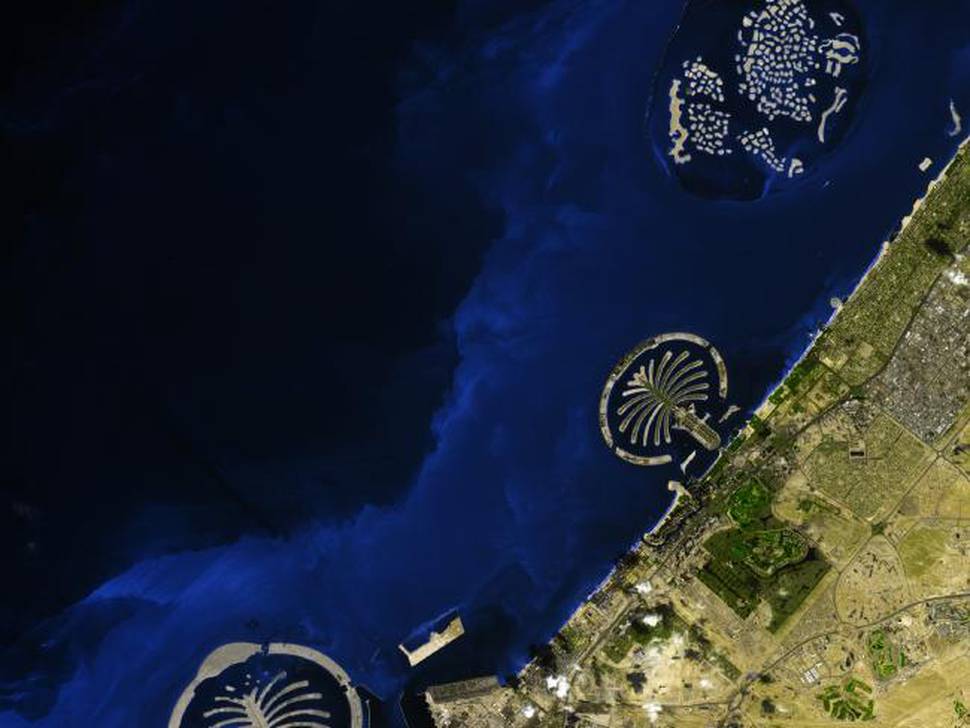 The United Arab Emirates is home to numerous manmade islands. Dubai has the Palm Islands projects - Palm Jebel Ali, Palm Deira and the $21.7 billion Palm Jumeirah, the only one completed so far.
It has also touted many more ambitious island projects along its Persian Gulf coastline, including the World (shaped like a map), the Universe and the Dubai Waterfront. They will be constructed from sand dredged from the sea floor.
Kiribati in the Central Pacific revealed last month that it had asked the UAE for advice on building artificial islands to save the low-lying nation from rising sea levels, in an exercise the ABC estimated would cost $140 million.
Abu Dhabi boasts the 25sq-km Yas Island, which has hosted the Abu Dhabi Grand Prix since 2009, and is slated to become a leisure, shopping and entertainment precinct costing around $53 billion.
Qatar has The Pearl, a $19 billion four sq-km piece of land that is expected to house 45,000 residents by 2018.