• Cyclone Winston caused widespread damage in Fiji over the weekend
• 20 people are dead
• Cyclone Winston: What you need to know
The death toll from Cyclone Winston in Fiji has risen to 20.
And News Manager at Radio Fiji, Indra Singh, says there are more people who are still unaccounted for.
He says that includes seven people who were on a fishing boat that's gone missing.
Fears mounted the death toll in Fiji may rise dramatically when communications with remote villages that bore the brunt of the weekend's devastating tropical cyclone are restored.
Aid agencies and Unicef are becoming increasingly concerned for those living in parts of the island nation that were directly under the eye of the storm. They have not been heard from since Saturday.
"The Fijians are desperately trying to repair severed lines of communication, but they hold grave fears that the news waiting for them will be dire," said Oxfam's Pacific regional director Raijeli Nicole.
"Given the intensity of the storm and the images we have seen so far, there are strong concerns that the death toll won't stop climbing today and that hundreds of people will have seen their homes and livelihoods completely destroyed."
She said communication blackspots were making it very hard to assess damage and determine the scale of the response required.
Oxfam was chiefly concerned about residents in the Lomaiviti Islands group who lived in makeshift houses and did not have the same protection as those living in urban centres.
Unicef said the entire nation was reeling after the weekend's events.
"The bulk of the country has been without power for 24 hours while some areas are also without water. The Government is rapidly working to assess the overall situation in order to pinpoint the critical needs," said Unicef New Zealand executive director Vivien Maidaborn.
While reports of varying degrees of damage were starting to filter out, little was known about how communities fared on the outer islands of Fiji that were directly under the eye of Tropical Cyclone Winston.
Concerns remained, especially for children, pregnant women and lactating mothers across Fiji, who may have been adversely affected by this extreme weather event, said Ms Maidaborn.
All agencies were poised to deploy more staff into the region if needed.
New Zealand Foreign Affairs Minister Murray McCully yesterday authorised $170,000 of pre-positioned relief supplies held by non-government agencies in Fiji to be released.
The fierce cyclone made landfall on Saturday with wind gusts of up to 325km/h and average winds of 230km/h.
The Fijian Government has declared a state of disaster.
The cyclone is now tracking west of Fiji; some computer models predict the storm's remnants could lie to the north of New Zealand by Friday.
Winston forecast to head towards NZ
Cyclone Winston could be on its way to New Zealand, though with less intensity.
The tropical cyclone is forecast to head south towards New Zealand over the next few days.
MetService meteorologist Georgina Griffiths said there is a risk the cyclone could affect central and northern parts of the country during the weekend.
"But with all tropical cyclones, there remains some uncertainly associated with the forecast track.
"What we can say is that it will not have the same impact and level of destruction as it did in Fiji."
If it does track near New Zealand it has the potential to cause increased sea swells, heavy rain, flooding and damaging winds.
Winston is currently a Category 4 cyclone lying about 490km west of Nadi.
It is forecast to maintain Category 4 status through tomorrow and into Wednesday as it heads south.
Curfew lifted
Fiji's national curfew will be lifted today and all public transport services will resume.
Earlier, up to 10 people were believed dead and a further seven are missing at sea after Cyclone Winston struck, according to latest reports from the Fiji Broadcasting Service.
The new agency said the Government had confirmed 10 people had died in the western division as a result of the cyclone.
Two of the dead drowned during storm surges and four were killed after being hit by flying debris.
One man died after his house collapsed on top of him.
The broadcasting service said seven of the dead were from Ra, one was from Nadi and one was from Lautoka.
Fears were held for seven fishermen from the Yasawa Islands who were reported missing at sea.
They had gone out on Friday and had not been heard from since.
More than 4000 people were staying in 68 evacuation centres throughout Fiji.
Tourists and locals tried to stock up with supplies in advance. Windows were boarded up and foreigners hunkered down in hotel rooms. But the cyclone - with gusts reaching 325km/h - ploughed through, ripping roofs from buildings, tearing trees and power poles out of the ground and leaving a trail of destruction.
Lower Nadi town was last night closed due to extensive floodwaters and roads blocked by landslides.
An elderly man reportedly died on Koro Island when a roof fell on him but there are few details about the others who have died or how many have been injured.
Evacuation centres have been set up and New Zealand relief teams mobilised but aid workers told the Herald it had been difficult to establish the extent of the damage as communications in some of the worst areas remained limited late last night.
For many aid authorities - and some tourists including Auckland University student Rebecca Yeoh - today will be a chance to continue assessing the damage and help with what is expected to be a lengthy clean-up process.
"As scary as our night was, we know that we were extremely lucky to be safe, well-fed and have a roof over our heads. We know that a lot of people have not been so lucky and are going to try go into Nadi town as soon as the weather settles down to see what we can do," said Ms Yeoh, who was staying at the Hilton with friends.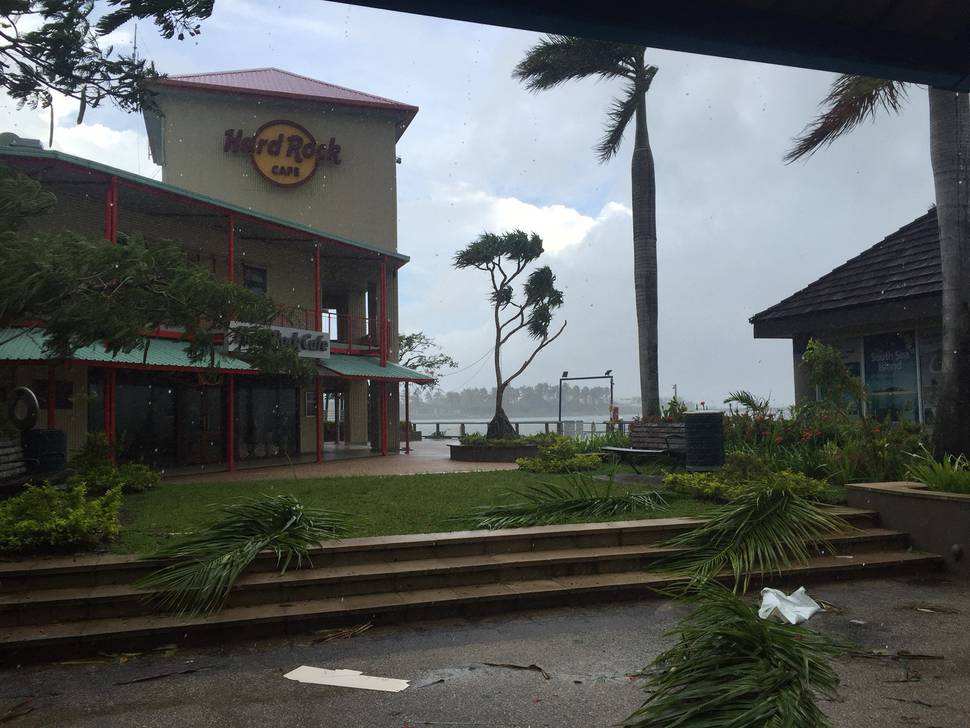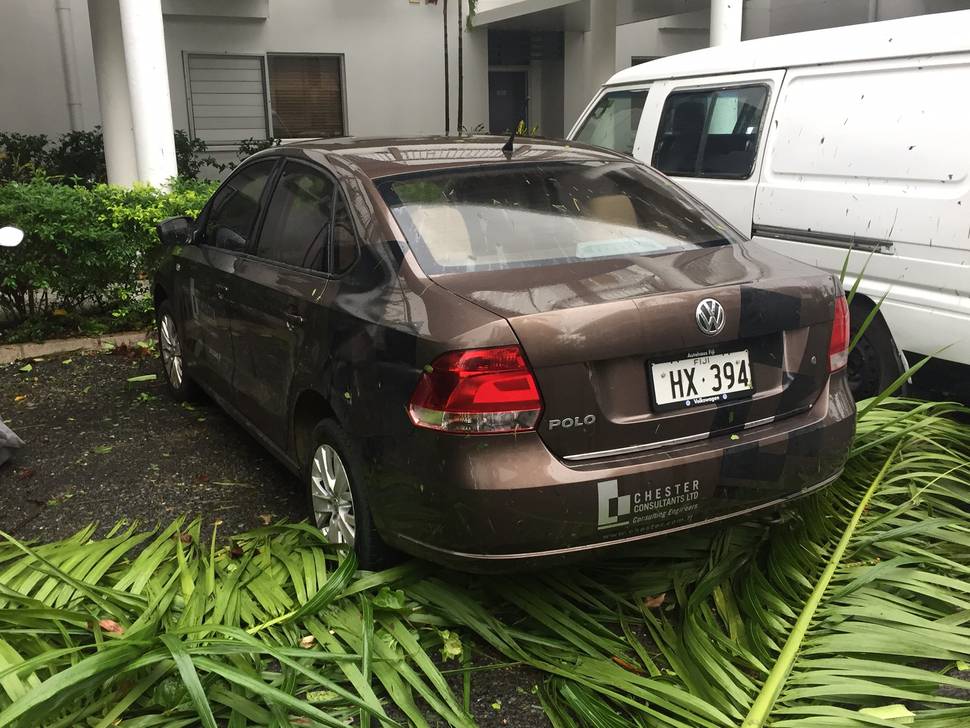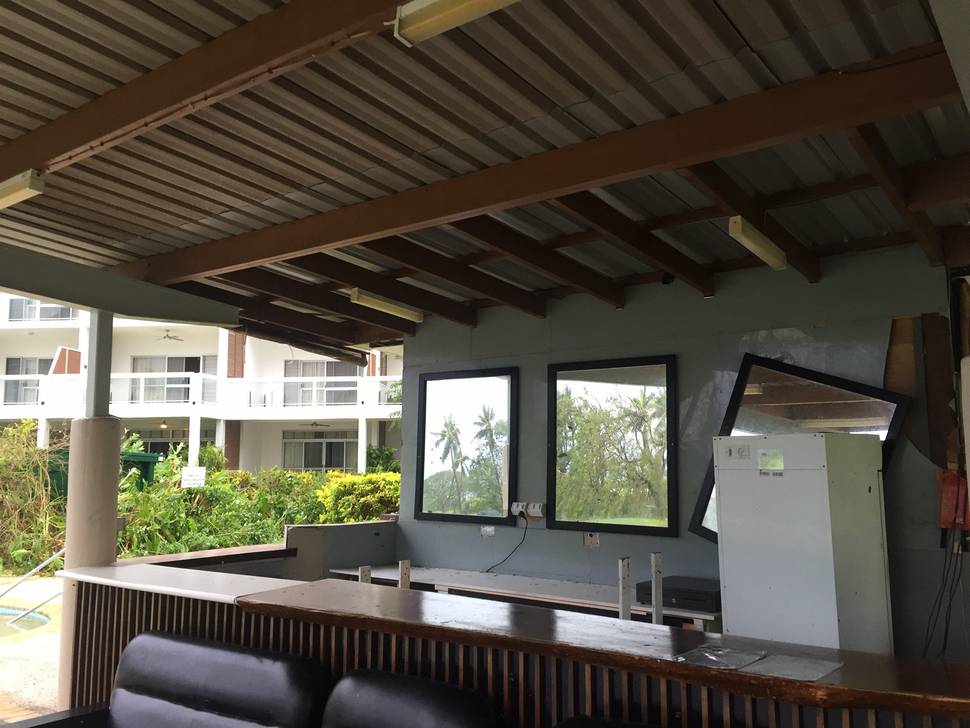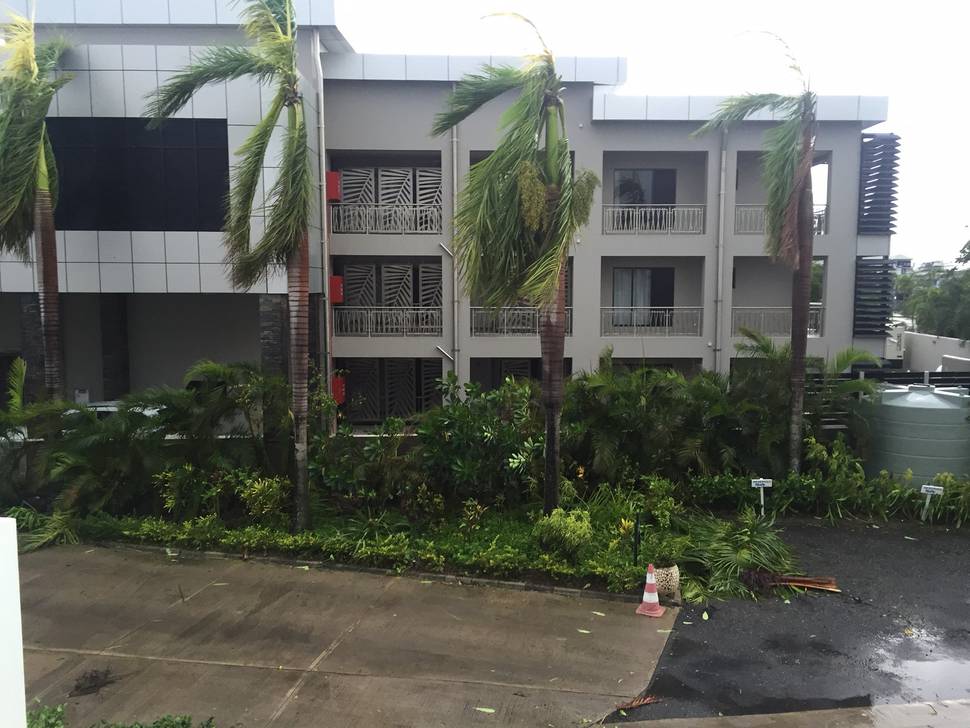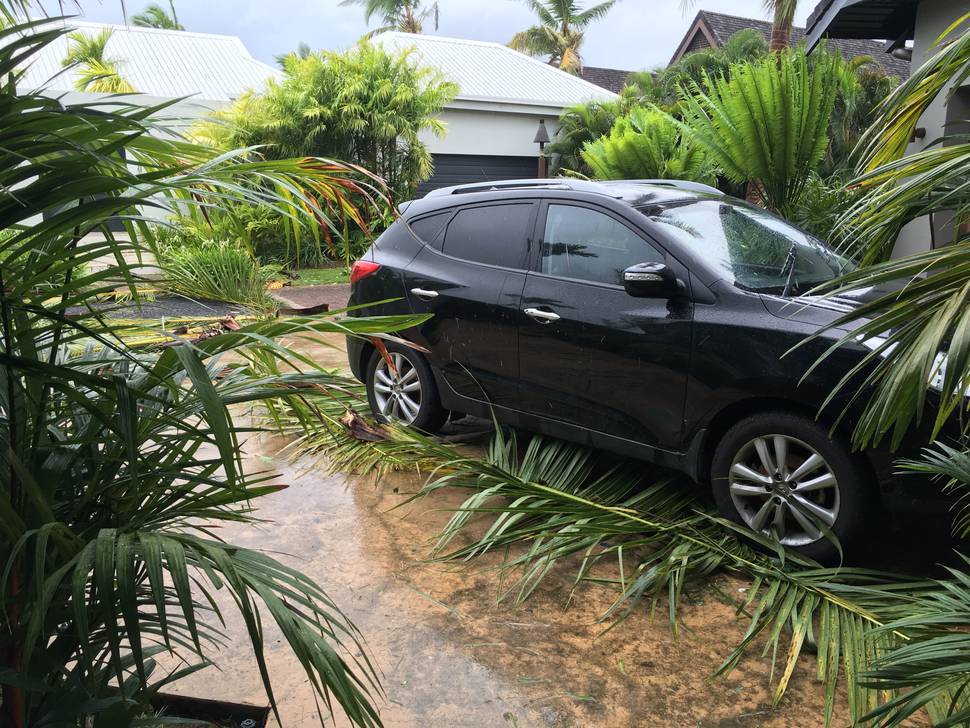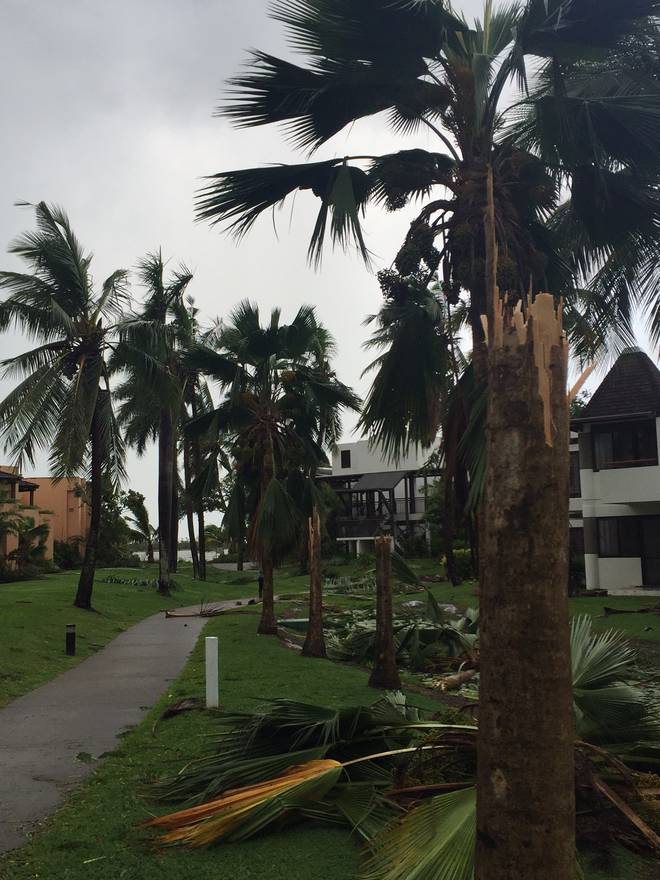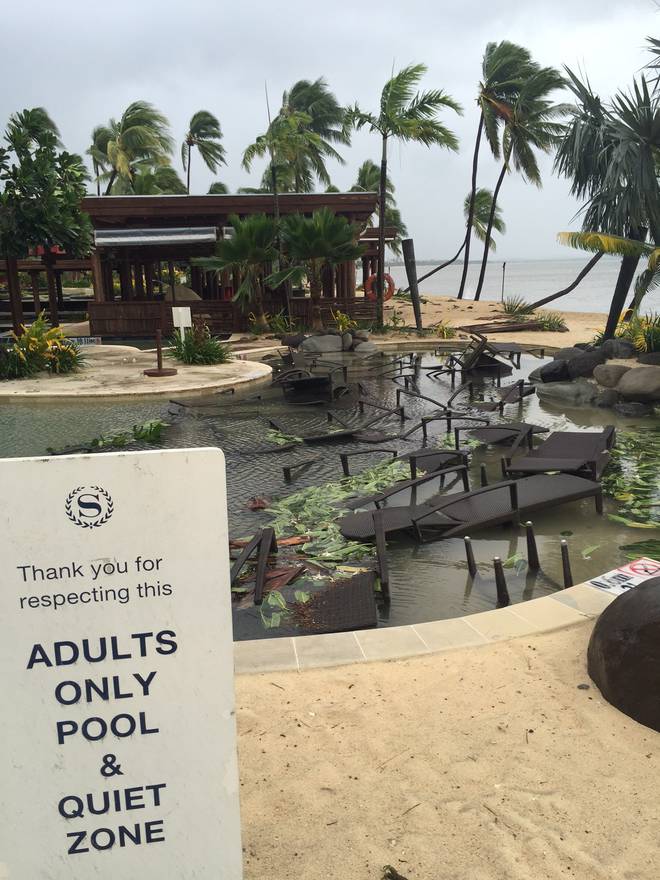 Cruise ship will set sail from Auckland to Fiji as scheduled
A P&O cruise ship will set sail from Auckland to Fiji as scheduled despite the island nation being in a state of disaster.
Spokesman David Jones said the Pacific Pearl would depart today but the company was continuing to monitor the course of the cyclone which remained a severe weather system.
Mr Jones said the cruise line was working with local port agents in Fiji to assess the situation.
"As it stood last night there was a possibility it would still be able to deliver two out of the three calls in Fiji," said Mr Jones.
He said the Pacific Pearl would not travel to destinations where there had been significant damage or where communities were not ready to receive cruise visitors.
Until the position of the storm damage became clearer, the company was not in a position to finalise the ship's itinerary.
The company was working with Save The Children Australia and had donated A$50,000 ($54,000) to relief efforts on the ground in Fiji following the latest cyclone.
Kiwis hunker down
As of last night, 186 New Zealanders had registered with the Ministry of Foreign Affairs and Trade as being in Fiji. There have been no reports that any Kiwis were killed or injured.
Kiwi mum Melinda Dent, holidaying in Fiji with her husband, two children and mother-in-law, described her cyclone experience as "terrifying".
"At the storm's peak we were taken under covered walkways to the hotel's ballroom with all the other guests. The walk there was very scary - horizontal rain and wind that felt like it was going to take my feet out from under me."
NZME account director Ben Rose spent the night sheltered in a boardroom at the Sofitel on Denarau Island. He and about 350 others, including a wedding party, spent the night on the second floor room as the wind howled and rain lashed the island.
"You could feel the pressure of it outside. They were screwing batons across the doors outside. You could hear the wind and the rain ...
"About 5.30am the general manager said 'we've managed to make it through the night'."
NZ mobilises relief
The NZ Government has opened an emergency fund of $50,000 and sent an Air Force Orion to Fiji to assess the damage in the nation that will remain in a State of Emergency for the next month.
Foreign Minister Murray McCully has also authorised the release of up to $170,000 in relief supplies held on the island by groups such as Unicef and Rotary. Further help would be decided in coming days once the scale of the disaster was known.
"New Zealand stands ready to assist the people of Fiji as they deal with the aftermath of Cyclone Winston and we are in close contact with the Government of Fiji."
Aid response
While the curfew lifts today and the airport will reopen, communication continues to be a major obstacle for aid workers trying to provide relief to those left devastated by the cyclone.
Ahmad Sami, the acting head of the Red Cross's Suva office, said it was still unclear which areas were worst affected.
Raijeli Nicole, Oxfam's Pacific regional director, said the islands had been "really hit hard by this cyclone and we don't have any information whatsoever," she said.
Travelling to the islands by sea remained "out of the question" because it was not known whether they had functioning jetties.
Roads throughout the country were washed out or blocked by fallen trees, greatly hampering the response and making it difficult for the injured to get to hospital.
"Another area that we're challenged by is electricity - the main power stations can't be accessed because the roads are flooded or there are trees across the road."
After destruction, long wait for sunrise
Naziah Ali was helping people move items to higher ground when the weather started to turn.
She didn't have time to go home so she sheltered at a family member's five-bedroom house which had a protected room in the middle of the house where six of them hid.
At one point, a neighbour's roof slammed into their house. The worst of the storm passed about 2am and then the wait for sunrise began.
"It felt like it was never going to end. We were just waiting for daylight so we could do everything we needed to do."
Ms Ali knew what to expect when she emerged, because they had been warned how bad it could be.
Houses built from wood and corrugated iron fared the worst - pieces of homes and broken trees littered the town as Ms Ali surveyed the destruction. Only one wall remained standing at one neighbour's house.
"It's been quite a sad morning, going around and seeing what happened to people," she said.
"There's families at the evacuation centre and there's a lot of debris lying around. Everyone's just trying to be careful."
Firefighters were out in force helping people clear their homes.
Despite losing everything, people continued to smile, she said.
The magazine editor, who lives in Suva, said Fiji was used to cyclones, but she had never seen one as bad as Winston.
However, as they always do after a storm hits, the rebuild began immediately.
"Everywhere there's hammering and people are putting things back together. People want to get back to normal."