The bodies of Bali Nine ringleaders Andrew Chan and Myuran Sukumaran have been moved from the Indonesian prison island where they were executed.
Foreign Minister Julie Bishop says the bodies will be transported back to Australia by Friday.
In a final act of defiance, it's been revealed none of the eight executed prisoners wore a blindfold when they faced the firing squad staring their executioners in the eye.
A member of Andrew Chan and Myuran Sukumaran's legal team says she is "devastated" following the mens' execution by an Indonesian firing squad.
Indonesian media reported that Bali Nine ringleaders, Andrew Chan and Myuran Sukumaran were executed alongside six other drug offenders at 12.25am local time on the island of Nusakambangan. The executions went ahead despite heavy international pressure on Indonesia and President Joko Widodo to grant clemency, Associated Press reported.
Speaking to Newstalk ZB this morning, Megan Tittensor, who was part of the mens' legal team, said she was "devastated" and "numb" this morning.
She said the team believed they could save the men.
"We had some good arguments and we had some very good and deserving clients.
"It seems as though the attorney general was intent on executing these men, and a lot of other people who also died this morning.
"He wasn't going to let the proper legal process get in his way."
The Indonesian legal system was difficult to understand, Ms Tittensor said.
"It can be difficult to understand because it doesn't work on the same legal principles as our system. They do have the basis there for this not to have happened, despite the fact that they do impose the death penalty.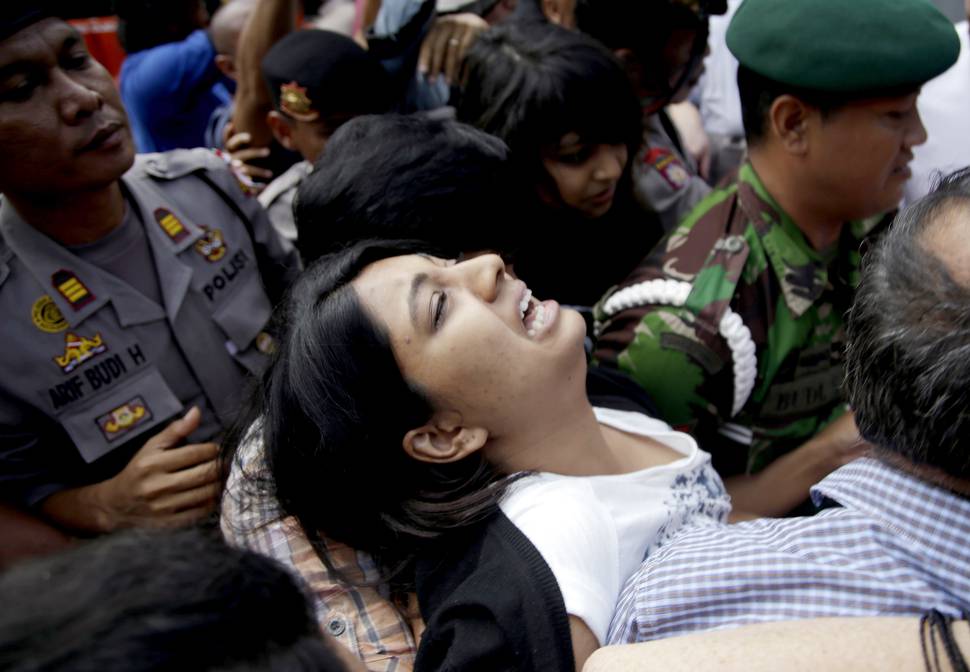 "There were mechanisms there and we still had outstanding legal challenges, the Constitutional Court hearing was listed next month and it was of course, more public in the last few days, a judicial commission investigation which was underway."
She said she did not believe proper legal processes were followed.
"I'm sure that our government and lots of other governments... will be working and continuing to fight to abolish the death penalty in our area.
"At the moment we had those legal processes underway but it's all a bit hollow now."
Ms Tittensor told Newstalk ZB that she believed the Australian Government had done all it could.
"They've been working tirelessly in the last number of months. They have done everything that they possibly can, I believe, in the last few months.
NZ strongly opposes death penalty
Meanwhile, Foreign Minister Murray McCully said the New Zealand Government is dismayed by the executions.
"New Zealand is strongly opposed to the death penalty in all cases, and under all circumstances."
Mr McCully said he had made clear New Zealand's opposition to the death penalty when he met with the Indonesian Foreign Minister recently.
"While we respect Indonesia's right to set and apply its own laws, and understand the immense harm the country suffers from drug trafficking, we are dismayed that these executions have proceeded in the face of continued appeals from some of Indonesia's closest friends.
"In recent years Indonesia has won considerable respect for consolidating democratic institutions and improving human rights. The executions are a serious setback to that progress," Mr McCully said.
Mr McCully's statement on the executions was silent on whether New Zealand will take any further steps other than issuing a formal protest.
This morning Australian Prime Minister Tony Abbott announced at a press conference in Canberra the unprecedented move of withdrawing its ambassador to Indonesia following the executions.
Asked before that announcement on Radio New Zealand whether he would consider the same action, Mr McCully said it was too early to talk about such possibilities.
Amnesty International has also condemned the execution of the eight men. Human rights lawyer and crisis campaigner at Amnesty International, Diana Sayed, said it was an extremely sad day for the families and friends of the eight people executed.
She said Amnesty International extended its deepest sympathies to their loved ones, and was now renewing its call for Indonesia to commute all death sentences.
"We stand in solidarity with the families of all those who were brutally executed in this senseless, tragic and wasteful act of state-sanctioned murder.
"Despite promising steps away from the death penalty prior to 2013 and four years without any executions, Indonesia's resumption of this cruel and inhuman punishment has put them well out of step with the rest of the world."
Ms Sayed said 14 people had now been put to death in Indonesia this year.
As well as this the government had announced plans for further executions this year.
"The death penalty is always a human rights violation, but there are a number of factors that make today's executions even more distressing," Ms Sayed said.
"These executions have attracted international condemnation and raised serious concerns about Indonesia's commitment to abide by its own Constitutional Court which states rehabilitated prisoners who have spent ten years on death row should not be executed.
"By resuming executions for drug-related crimes, Indonesia has also breached its own obligations as a signatory to the International Covenant on Civil and Political Rights, which states the death penalty should only be applied in the 'most serious' of crimes. Drug-related crimes do not meet that threshold."
Australia's Consul General to Bali, Majell Hind, will receive the bodies of Chan and Sukumaran, and take legal responsibility for them on the island, Associated Press reported.
The mens' bodies will then be driven to Jakarta by local ambulance with an Australian consular officer, before being reunited with loved ones and flown back to Sydney.