Bogus Buddhist monks have been reincarnated and are trying to rip off sightseers at Sydney's Vivid festival.
The mock monks are preying on unsuspecting revellers in the CBD by using fake garb and religious jibber-jabber to scam donations.
Read more:
* Pushy 'monk' expected to go soon
* Soliciting of cash by 'monk' has hallmarks of scam - police
The bombastic monastics first materialised at popular tourist spots in January and became quite aggressive if their targets didn't stump up cash, said NSW Fair Trading boss Rod Stowe.
They've now reappeared, apparently lured by the huge crowds at the popular Vivid festival - a series of light installations dotted around the city.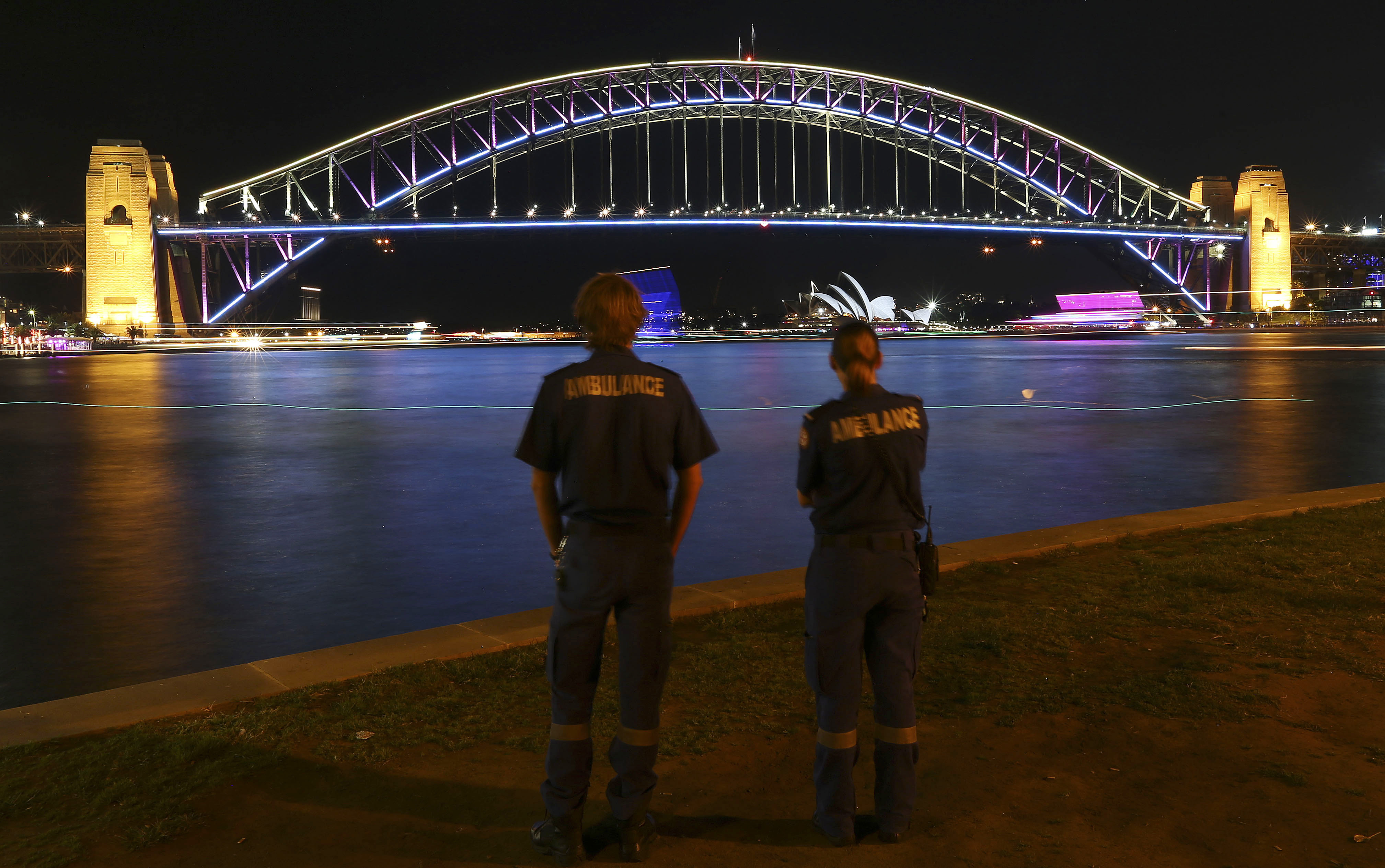 Two ambulance officers watch the Vivid light show in Sydney. Photo / AP
"Genuine followers of Buddhism adhere to ethical precepts so scamming people for money is hardly likely to lead to the sublime state of Nirvana," Mr Stowe added.
Fake Buddhist monks have tried similar cons recently in Victoria, Queensland and Western Australia - at times wielding dodgy prayer beads, amulets and spiritual guidebooks to scam a buck.
The Buddhist Council of NSW confirmed the monks' latest incarnation in Sydney was not genuine and said it was saddened by their reappearances.
Council chairman Brian White said Buddhist monks and nuns would never ask for cash from strangers in that way.
In fact, monastic rules laid down 2500 years ago by Buddha say monks are not permitted to ask for money. "Instead, people voluntarily give requisites to monastics unsolicited and this is a practice that is done with a sense of joy," Mr White said.
- AAP