Bay of Plenty retailers, accommodation and hospitality business are gearing up for one of the busiest weekends of the year.
The sun will be shining and visitors from all around the country will be arriving in Tauranga to spend the long weekend with their friends and family.
Many people will be travelling to the city to attend the 57th National Jazz Festival, which starts today and runs to Sunday.
Shopping destinations are also expected to be busy, as Easter Sunday trading goes ahead in the city for the second year.
Sandra Johnson, Owner of Dry Dock Cafe in the Tauranga CBD, said her staff were gearing up for one of their busiest weekends of the year.
She said the cafe would have extra staff and extra food, and they would make sure they could not run out of coffee.
Follow the White Rabbit owner Vicky Lang said any customer who visited the 9th Ave store on April 18 and 20 wearing a decorated hat would win an instant prize.
"You can make your own hat or decorate an existing hat," she said. "It's just a bit of Easter fun."
Papamoa Plaza centre manager David Hill said Easter Saturday was traditionally the second-biggest trading day of the year after December 23.
"Our retailers have prepared themselves for an epic few days," Hill said.
Fraser Cove Shopping Centre asset manager Marie Mischewski said the National Jazz Festival, as well as the Bay's beaches, helped to bring people to the region during Easter weekend.
"Many people see Easter as the last reasonable break before the winter, so the Bay has an influx of domestic tourists, which all reflect on increased retail," she said.
Bayfair Shopping Centre manager Steve Ellingford was expecting about 100,000 shoppers across the four days, helped by the school holidays and the opening of its gaming arcade, Timezone.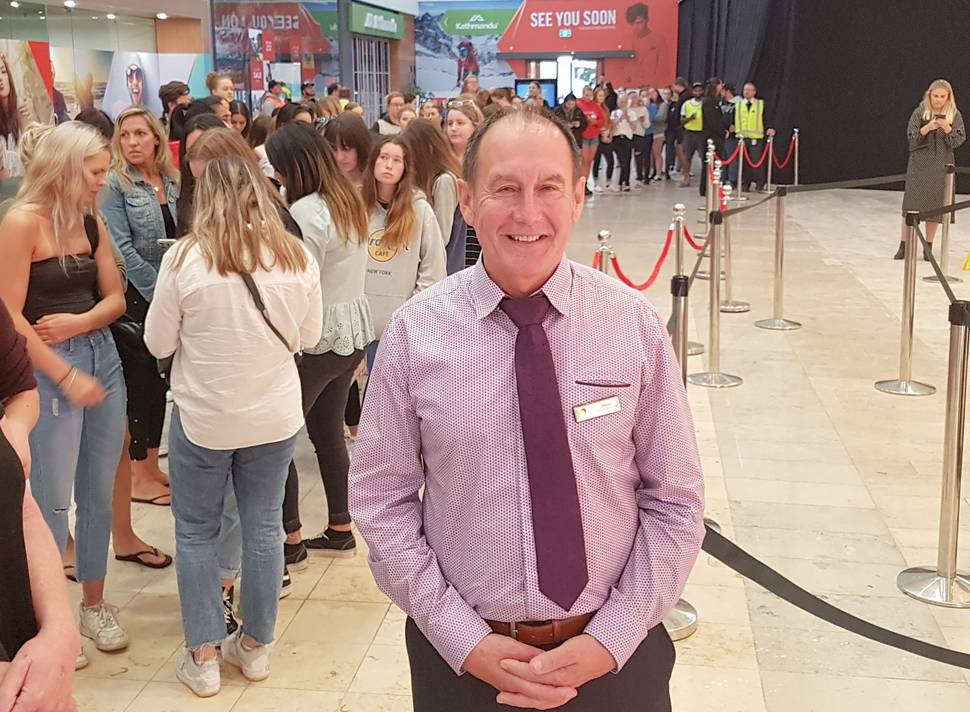 "Tauranga is a high-growth region with booms in business and population. It is also a major family holiday destination, especially around long weekends such as Easter," he said.
Tauranga Crossing centre manager Andrew Wadsworth said he was expecting a busy weekend compared to previous Easter holidays at the centre.
"We have opened over 90 new stores since Easter last year. Tauranga Crossing has evolved and we're expecting that people on holiday will want to experience what's new."
Hospitality New Zealand accommodation sector Bay of Plenty chairman Tony Bullot said although there were still some rooms available in Tauranga, they were expected to fill up this weekend.
He said there was always a rush towards the end of the week as visitors flooded the city for the holiday weekend.
Accommodation managers were "well-practised" at handling peak periods such as the Easter weekend and school holidays, he said.
Kath Low, from Tourism Bay of Plenty, said there had been a minor upwards shift in domestic spending around Easter in the Bay of Plenty in the past five years, which suggested increased visitors and spending during Easter weekend.
Metservice meteorologist Claire Nickson said, with a current high ridge of pressure sweeping the country, a fine week was expected for the Bay of Plenty, with the odd cloud here and there.
NZ Transport Agency, New Zealand Police and ACC put out a joint statement that asked people to plan ahead and follow the road safety basics during the holiday period.
Since Easter Monday, Anzac Day and school holidays all fell in the same week, Bay roads were likely to be extra busy.
The transport agency predicted traffic would be especially heavy today and Good Friday , and then on the return journey on Sunday.
From 4pm today to 6am Tuesday, motorists detected exceeding the posted speed limit by more than 4km/h will be ticketed.

EASTER WEATHER
Today : Fine, light winds. High of 20C, overnight 9C.
Tomorrow : Fine, light winds. High of 20C, overnight 10C.
Saturday: Fine with some morning and evening cloud. High of 20C, overnight 11C.
Sunday: The odd shower, turning to rain in the evening. High of 20C, overnight 14C.