The vibrant red skies seen across the Bay yesterday morning were a fitting warning for the wild weather hitting over the next week.
Weather experts have warned of up to 150mm drenching the region over the next five days.
MetService meteorologist Lisa Murray said more rain was expected later in the week after heavy rain last night and this morning.
Read more: LIVE - Widespread flooding and campsite isolated
"You guys have had such a good summer but it's going to be pretty wet for quite a few days," she said.
"There is particular concern with the Kaimais. They could get about 150mm and that will affect rivers and streams and everything else that flows down. They will rise rapidly."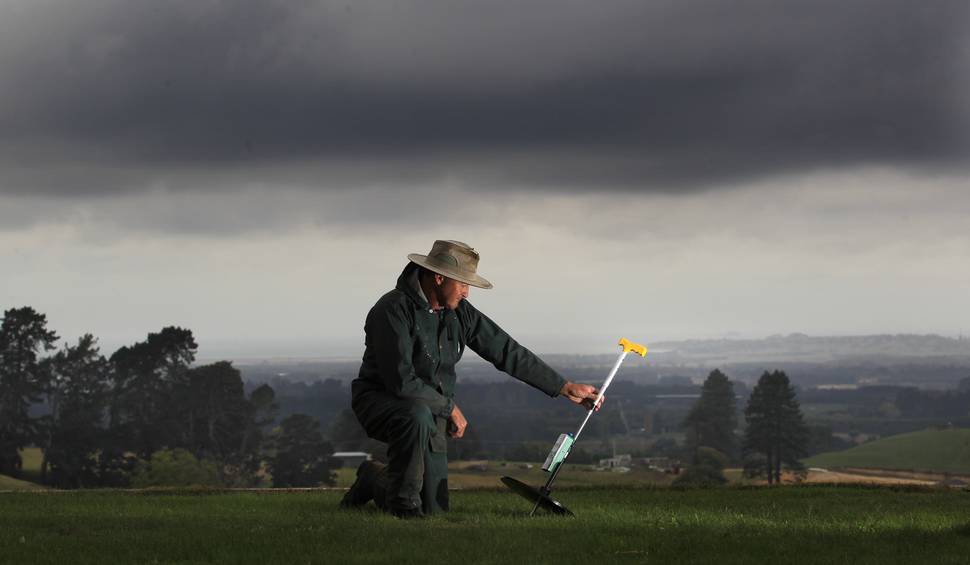 A severe thunderstorm watch was issued for the Coromandel, northern Waikato and Western Bay of Plenty which would remain in place until 3pm Wednesday.
The heavy rain was expected to ease off by this afternoon but the wet weather would be back tomorrow .
Niwa forecaster Chris Brandolino said it would not be steady rain from sun up to sundown for five straight days, rather the area could expect the heavy rain to come in waves.
He said it was not exactly clear where would be the hardest hit but by 6pm today some areas of the Bay could receive anywhere from 60 to 80mm of rain.
By Sunday some areas could see an excess of 150ml of rain.
From Thursday until Sunday the bands of heavy rain would continue, though dispersed with some lengthy dry periods.
"The driver of this is a low pressure system out over the Tasman. That's going to loiter, sit and spin from Tuesday to Sunday before moving off east and south. At the same time there is a high pressure system south and east of the low pressure.
"The two are going to act like a cog, inducing a flow of air from the tropics and subtropics, bringing humid air to fuel the downpours," Mr Brandolino said.
Mr Brandolino said there was a concern for flooding due to heavy rainfall in such short periods.
Local farmer and Federated Farmers rural security spokesman Rick Powdrell said a follow up to the rainfall a few weeks ago would be appreciated - though he was not looking forward to the high intensity rainfall.
"That last rain we got, a lot of us received 200mm but not high intensity and we coped with it," he said.
The high intensity rain over a short period caused flash flooding, erosion and culverts washing out.
He said farmers ought to make sure stock was on higher ground in a safe paddock in case the rain was as bad as predicted.
"It's nature, we can't control what she throws at us," Mr Powdrell said.
New Zealand Transport Agency journey manager Nigel D'Ath said motoists should take extra care in case of flooding or slips in the rain.
"All people using the roads should reduce their speed and increase their following distances.
"As conditions can change rapidly, check the latest weather and road updates before you head out," he said.
PERSPECTIVE
For a bit of perspective Mr Brandolino said typical rainfall in Tauranga for the entire month of March was 97mm.
Te Puke usually recieves 144ml for all of March and 86mm for Whakatane.
The region is expected to receive a month or more worth of rain in three to five days.
Additional reporting - Kiri Gillespie