Today: Occasional rain, possibly thundery, easing to showers afternoon. Strong northwesterlies, easing at night.
Wind: NNW at 12 knots
Sunrise: 7:03 AM
Sunset: 7:20 PM
Marine coastal Forecasts - stephens
10:46 PM 26 Sep, 2017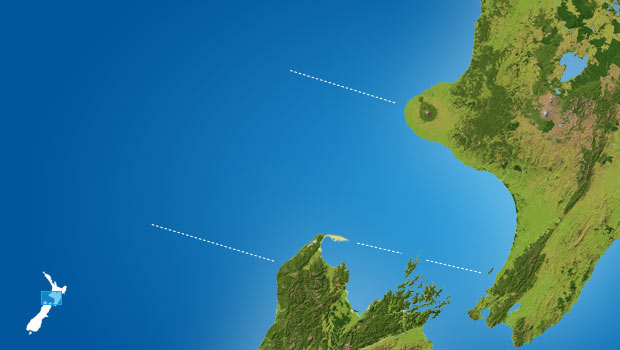 Wanganui North
Cape Egmont
Stephens
Kahurangi Point
Farewell Spit
Stephens Is.
Kapiti Is.
Forecast:
*STORM WARNING IN FORCE* Northwest 35 knots, rising to 50 knots this morning, easing to 25 knots about midday and to 15 knots this evening.Sea becoming high for a time. Northwest swell rising to 4 metres for a time. Southwest swell west of Cape Farewell to Hawera, 1 metre dying out for a time. Poor visibility in rain with possible thunderstorms, easing this afternoon.
Outlook:
Outlook following 3 days: Easing early Wednesday variable 10 knots, then becoming Wednesday evening southeast 15 knots for a time. Becoming Thursday northwest 25 knots and rising early Friday 35 knots for a time with very rough sea. Moderate northwest swell easing Wednesday, becoming moderate again Friday. Moderate southwest swell in the west developing Wednesday.