Today: A fine morning, then cloud gradually increasing. Chance evening shower. Northerlies.
Sunrise: 6:10 AM
Sunset: 8:49 PM
Marine coastal Forecasts - stephens
7:15 PM 17 Jan, 2018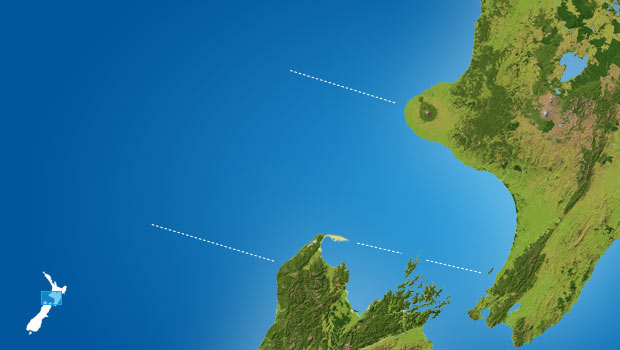 Wanganui North
Cape Egmont
Stephens
Kahurangi Point
Farewell Spit
Stephens Is.
Kapiti Is.
Forecast:
*GALE WARNING IN FORCE* West of Cape Farewell to Hawera: Northeast 35 knots. Elsewhere: Northeast 15 knots, rising to 25 knots for a time this morning, then rising to 25 knots again this evening. Sea very rough in the west. Northerly swell in the west, rising to 4 metres.Southwest swell in the west, 1 metre. Northwest swell in the east,rising to 2 metres. Poor visibility in rain spreading in from the west this afternoon.
Outlook:
Outlook following 3 days: Becoming Thursday morning northerly 25 knots everywhere, then easing Thursday afternoon 15 knots. Moderate northerly swell in the west, easing Thursday. Southwest swell becoming moderate in the west Thursday.