Wanganui
TODAY
Fine
High: 15
Low: 7
WIND: NNW, 09 knots
Wednesday
.
Partly Cloudy
High: 15
Low: 8
WIND: NNE, 06 knots
Thursday
.
Showers
High: 15
Low: 7
WIND: NNE, 06 knots
Today: Fine. Westerlies.
Wind: NNW at 09 knots
Sunrise: 7:31 AM
Sunset: 5:22 PM
Marine coastal Forecasts - stephens
11:07 AM 26 Jul, 2017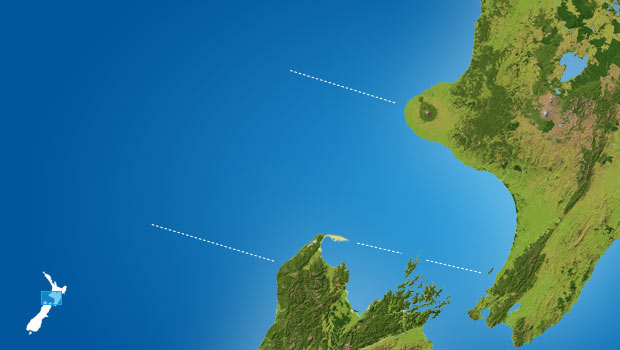 Wanganui North
Cape Egmont
Stephens
Kahurangi Point
Farewell Spit
Stephens Is.
Kapiti Is.
Forecast:
Westerly 15 knots, but southwest 25 knots west of Farewell Spit to Hawera. Sea rough in the west. Southwest swell in the west, rising to 3 metres. Westerly swell in the east, rising to 2 metres. Poor visibility in scattered showers, mainly in in the west.
Outlook:
Outlook following 3 days: Easing Wednesday morning westerly 15 knots everywhere. Rising overnight Wednesday northwest 25 knots. Changing overnight Thursday southeast 35 knots with very rough sea. Southwest swell in west becoming heavy for a time Wednesday. Westerly swell in the east becoming moderate Wednesday, easing Thursday. Moderate southeast swell developing overnight Thursday.