Rinse and repeat.
A winner deep into injury time has again sealed a comeback win for North End against GJ Gardner Wanganui Athletic at Wembley Park.
It was North End who broke hearts just over nine months ago when they turned up to Wembley Park and crushed Athletic's hopes of finishing runners-up in the Federation League - also in injury time.
Saturday's result was equally cruel for Athletic, who did everything asked of them in responding to last week's lacklustre performance in an opening-day goalless draw with Versatile Wanganui City.
"I really hope [the players] are gutted because to lose it at that point of the game is pretty gutting," coach Jason King said. "We should've taken a win from that."
King said pre-match that he wanted his side to be bold and take more risks pressing forward.
And he got it from the outset, with bright football through the attacking outlets of Jude Hiri, Ryan Holden and Scott Burney, while at the back the home side were quick to shut down the counter opportunities that North End presented.
And it worked from the outset.
Hiri and Holden combined, passing back and forth to slice the North End defence apart and allow Hiri to score the opener in the 11th minute.
Athletic would have been further ahead at the break had powerful headers from Will King and Ben Huijs found their target, and for all their six goals in an opening-round hammering of Palmerston North Boys' High School, North End didn't seem to pose much of a threat in the first half.
But after the break the visitors found some sort of parity in general play and began to fire shots in the direction of Athletic keeper Matthew Calvert.
David Garner skimmed the crossbar for the Athletic early in the half just as the home side needed a boost.
Instead, pressure was beginning to mount at the other end and a defensive lapse allowed North End skipper Nathan Cooksley to level the game at 1-1 in the 66th minute.
Hiri and Holden continued to press and set each other, only for the final shots to find the hands of North End keeper Matt Borren.
Then came the sucker punch.
North End's Michael Sheridan found open space with the clock ticking over 95 minutes to fire home the winner and put three points in the bag.
"It's frustrating to say the least," King said.
"I think some of the things we tried came off very well even if the ball didn't go in the back of the net.
"We were certainly in the right positions for us to ask the questions. Now it's about finishing, putting it in the right spot and not in the keeper's hands.
"We just have to carry on with what we did. We still have ensure that we back ourselves to go and out more goals. One goal at halftime is never enough."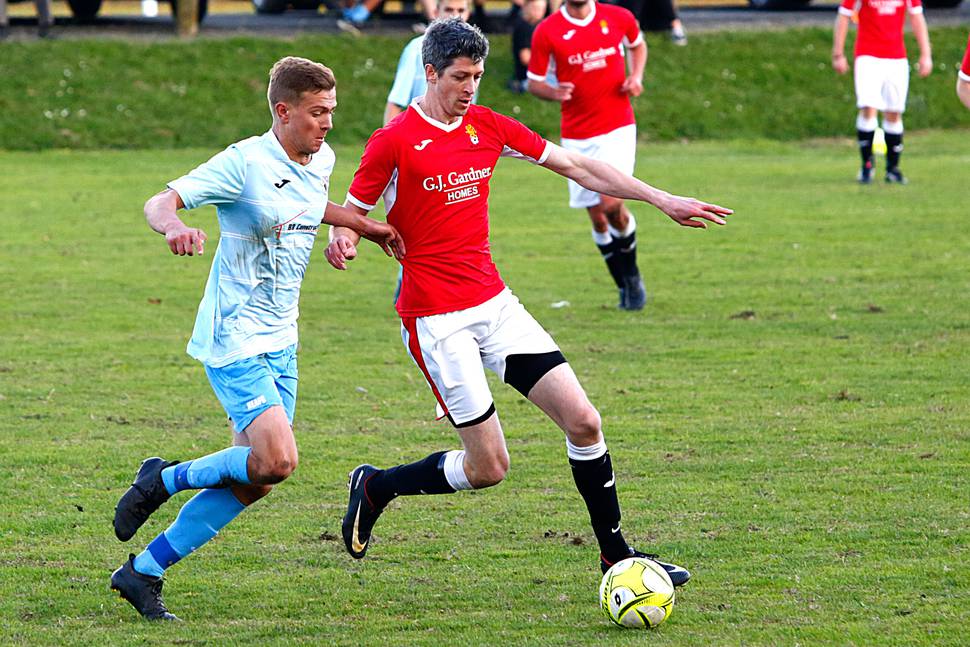 King said it "very much" felt like three points dropped.
"Unfortunately we're hit with injuries in certain areas which means you're forced into some changes - Scott [Burney] taking an injury to his ankle forced a change - it's not always ideal but everybody who walks on the park should be able to do the job.
"We were still doing what we needed to do, it's not like we sat back on a 1-0 lead but, yeah, they've done it to us again."
Athletic now face a trip to Red Sox Manawatu on Saturday in what King says will be something of an unknown adventure, with last year's wooden spooners now two wins from two games after beating PNBHS 2-1 on Saturday.
"We don't go there with any expectation or ideas about what we can do because they're a completely different team to last year," King said.
"We've got to treat them essentially like a new team."
In other results, Havelock North Wanderers beat New Plymouth Rangers 4-1, Palmerston North Marist beat Hokowhitu 4-0 and Wanganui City were due to play Napier Marist yesterday afternoon.