A store worker at a cannabis shop in Canada fought off three would-be thieves with a giant bong after they charged into the shop and attacked staff with bear spray.
Security footage shows three men entering the Recreational Cannabis Farmers market in Ontario, unleashing potent bear spray into the eyes of a female store worker.
As the woman hides from the men, the male staff member is seen running from behind the counter, fighting off the three would-be thieves with a giant glass bong.
"Get the f**k out! Get the f**k out!" the store workers shouts as he walks towards the thieves.
The thieves then attempt to spray the store worker with bear spray multiple times, but their plan fails as the worker charges at them, swinging the giant bong before chasing them out of the store.
Footage appears to show the bong breaking after hitting one of the men. Chasing them out the store, the worker reportedly shouts "who's laughing now, b****es!"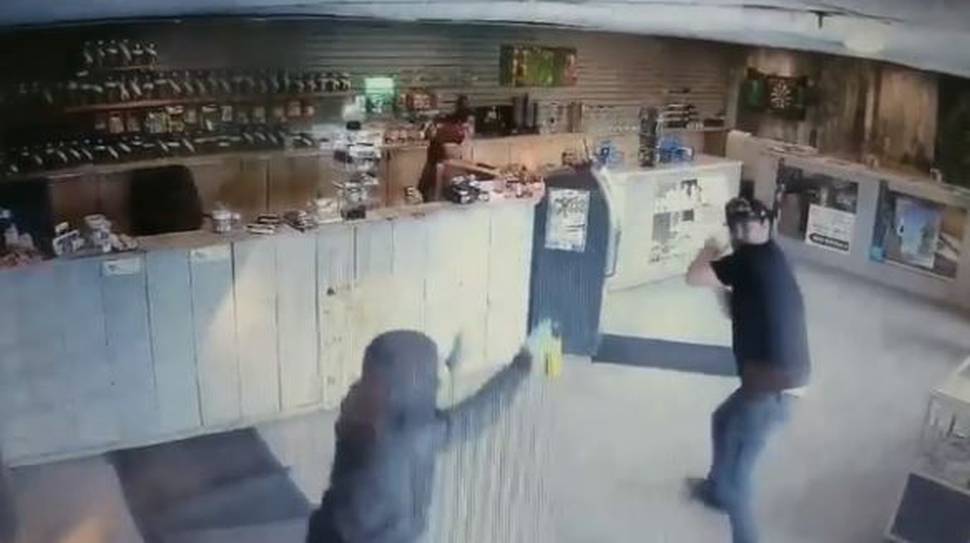 The incident happened last Thursday.
Tyendinaga Police Service spokesman Nathan Leland said the men drove away in an SUV where a driver was waiting.
It is not the first time dispensaries in the area have been targeted.
"This would be our second robbery in the past two weeks," Leland said.