While Rhythm and Vines dominate national news headlines with topless women getting groped and outbreaks of severe diarrhoea and vomiting - here on the west coast a new festival is making a different sort of noise.
On a South Taranaki farm in Manutahi around 100 festival-goers saw the New Year in at the debut of Rhythm and Pines.
Event organiser Tim Myers said it started out as a bit of a joke between him and his mates but once word got out things began to escalate and it turned out to be a real success.
"We always found New Years' overrated so we just decided we wouldn't go anywhere this time round and taking the piss I said why don't we just pitch some tents on my parents farm and call it Rhythm and Pines and next thing you know...."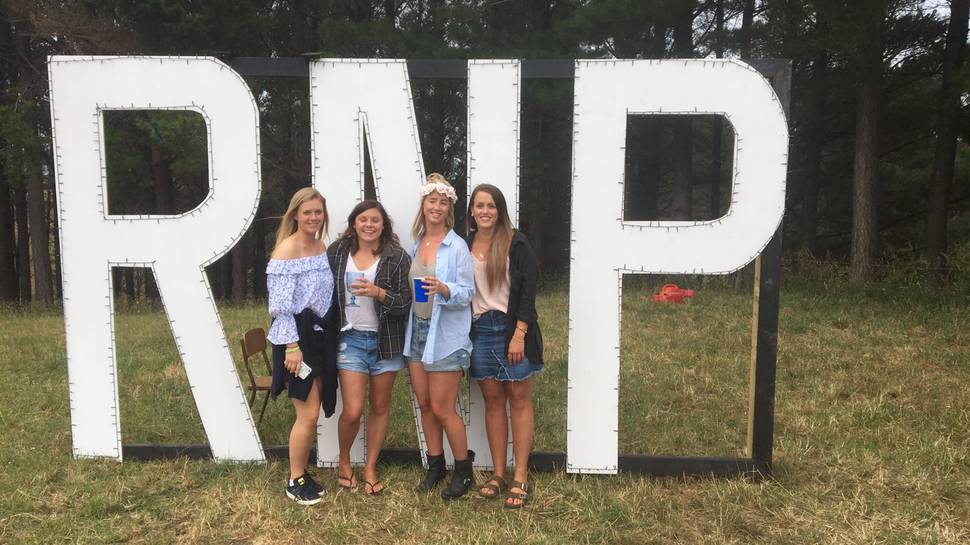 He said he thought his parents might have needed a bit of convincing but they were on board from the start.
"They probably partied harder than us young ones...but nah we were really grateful for their support."
Mr Myers, along with his mates Chris Baylis, Robert Northcott, Dominic Milne and Paul Kuklinski, were the brains of the operation.
"It was a pretty big job, we installed outdoor showers, made sign postings, you name it....we did have a DJ but unfortunately last minute he pulled the plug so it was pretty causal music wise," Mr Myers said.
The 24-year-old said they wanted to keep it reasonably mellow to test the waters the first time round but everyone seemed to have a really good time so the event will definitely be back.
"People kept saying to us I hope you guys do it again next year because we will definitely be back."
He said they were already making plans for next year.
"It was a bit more of a private party because there's a lot of trust involved, people just gave a donation kind of thing. Next year we want to get some live bands in and extend the invites."
He said they were careful to lay out a "no dickhead policy" and everyone who attended had to sign a legal document so they were covered.
Attendees came from across the Taranaki and Whanganui districts.