As we head into the weekend we've selected some of the best stories you may have missed this week plus the stories most read by our online audience.
Click the headings to read the stories.
Happy Friday.
Best of the week
Groundbreaking vet technique gives Whanganui foal a new mother
Whanganui horse breeder Robyn Duxfield can finally put down the bottle ... the one she's been using to feed an orphaned foal every two-and-a-half hours.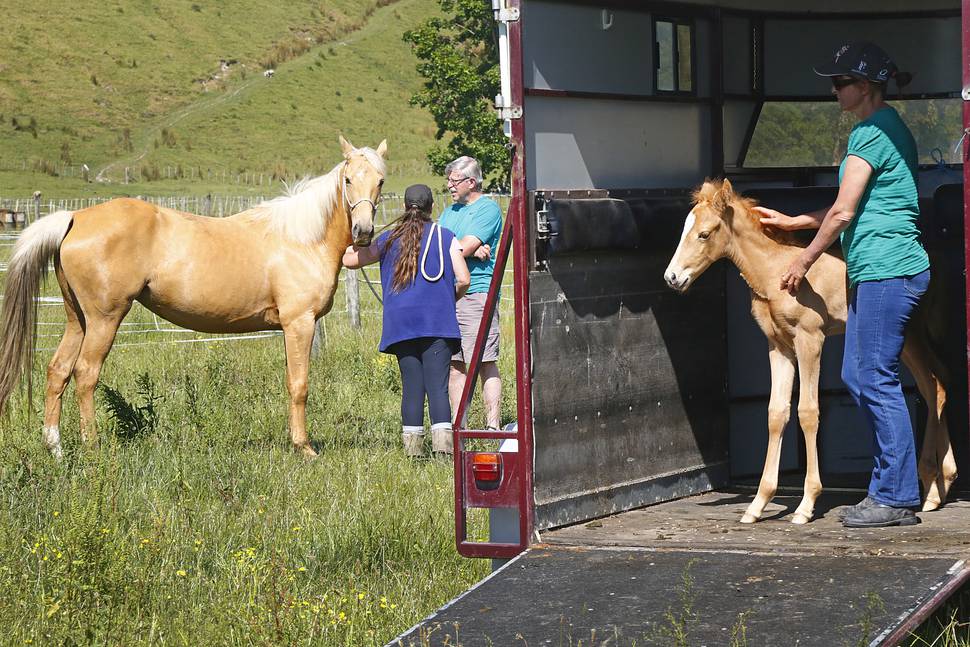 Funding dries up for Whanganui Girls' College's social worker
The school's principal, Tania King, believes this is part of a worrying trend of under-funding resources to help turn around New Zealand's suicide statistics.
Whanganui River Settlement role for Nga Tangata Tiaki iwi focuses on river and its people
Ngā Tāngata Tiaki must become an integral part of the community - "not just those Māori over there" - general manager Blair Anderson says.
Whanganui 13yo catches eye of major international model agency
Another Whanganui schoolgirl is stepping towards what could be an international career.
The most read stories online
10. Pricey suburbs biggest winners in latest Whanganui property values
Property owners in Whanganui's most expensive suburbs just made a packet in the latest property valuations.
9. Accidental donation returned as 98-year-old gets her money back
A 98-year-old Whanganui woman who accidentally left almost $300 in a handbag donated to a charity shop has been reunited with her money.
8. Bag project a win-win for prisoners and community
Six prisoners in the high security unit at Whanganui Prison are learning new skills while helping the community and the environment.
7. EnviroWaste scraps rubbish bag collection in Whanganui
The Whanganui District Council will look at re-establishing its own rubbish collection if needed following Envirowaste's decision to stop collecting rubbish bags in the city.
6. New commercial 'Headwaters' to rise in Victoria Ave
A new building is set to rise on the site of the former Angora restaurant at 199 Victoria Ave.
5. Whanganui Spark and Vodafone stores close
Whanganui Spark and Vodafone customers have no local service centre with both companies closing their Victoria Avenue stores, citing earthquake safety concerns.
4. Daughter angry rest home complaint dismissed
A grieving daughter says her complaint about the treatment of her mother at a Whanganui rest home was unfairly dismissed by the Health and Disabilities Commission (HDC).
After being closed for eight years, the service station on the Heads Rd/Carlton Ave corner is finally set to reopen.
2. Waverley crash victim named
Police have released the name of the person who died following a collision between a vehicle and a truck on Wednesday.
1. Power failure forces plane to ditch in Whanganui field
Power failure forced a pilot to make an awkward landing in a paddock in Whanganui's seaside Castlecliff suburb at the weekend.