Whanganui ukulele players have some new songs in their repertoires thanks to Auckland trio The Nukes.
Ben Collier, David "Snapper" Thiele and Dave Parker have developed a songbook of their original compositions which they share with other ukulele players on the road.
After entertaining a receptive crowd at the Savage Club Rooms on Friday night, they welcomed a group of local players to a workshop in the club on Saturday afternoon.
"They were a great group of people and we really enjoyed it," said Collier on Sunday.
"It was our first time playing at the Savage Club and it lived up to everything we have been hearing about it for years.
"The venue and the hospitality were fantastic."
Some of the Whanganui players who attended on Saturday are accomplished players while others are learners who attend classes with Bruce Jellyman at CES or with Colin Luttrell at the RSA.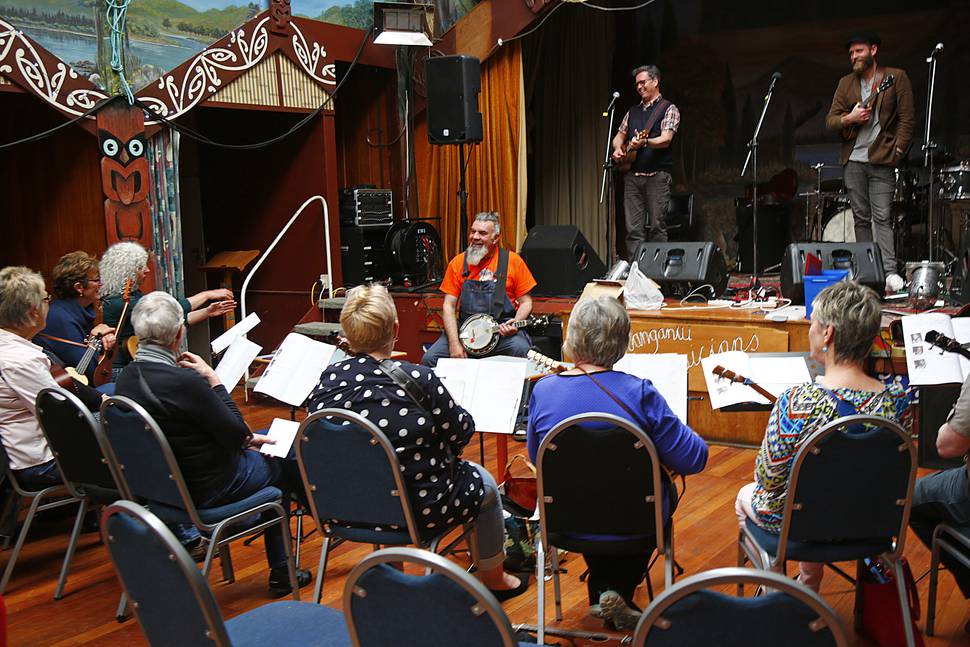 All three members of The Nukes played other instruments in various bands before they became ukulele players.
"I worked in a music shop and the ukes were behind the counter so I played tunes when things were quiet.
"Dave Parker would come in and talk about the ukulele lessons he was delivering as a primary school teacher and we started playing together."
Thiele joined the group with his banjolele and they have been writing, playing and touring together for almost 10 years.
The Nukes' current tour is to promote their third album III following 2014's Lucky Ones and 2012's Each to Their Own.
Collier said The Nukes will definitely be stopping off in Whanganui again next year for their tenth anniversary tour.