It was an idea to showcase small town youth in a media world led by the big cities.
And after two seasons as a web series, Hahana, a show created by a Whanganui crew, premieres on Maori TV tonight.
Producer and director Vicki Makutu said she got the idea after hanging out at a youth club when she was living in Levin.
She had worked as a video editor for Maori TV before she moved south to be closer to family.
"I used to go in there and do videos with the kids," she said. "A lot of people in Levin would look at these kids and look down on them and make them feel like they weren't part of society."
Hahana was her idea to showcase rangitahi from Manawatu, Horowhenua and Whanganui in an entertaining and inspiring way through video.
The idea first got off the ground as a 10-episode web series which received $40,000 in funding from Te Māngai Pāho.
It took off on Facebook with the first video getting 10,000 views in the first hour.
The show got a second round of funding for a follow up web series before Miss Makutu was contacted by Maori TV.
"They really liked Hahana."

Maori TV commissioned a 20 episode season which launches on Maori TV at 7.30pm today.
The show has taken the crew - Vicki Makutu, production coordinator Ash Patea, presenters Sonny Ngatai and Ashley Dykstra, editor Shannon Leef and camera operator Caleb Kingi - about a year to put together.
"It's following young people who are from the area and celebrities who are connected to the area," Miss Makutu said.
"It's just about doing something that is positive for young people. It was just a little idea to show people that there are good young people in every town. Heaps of talent that is just being overlooked."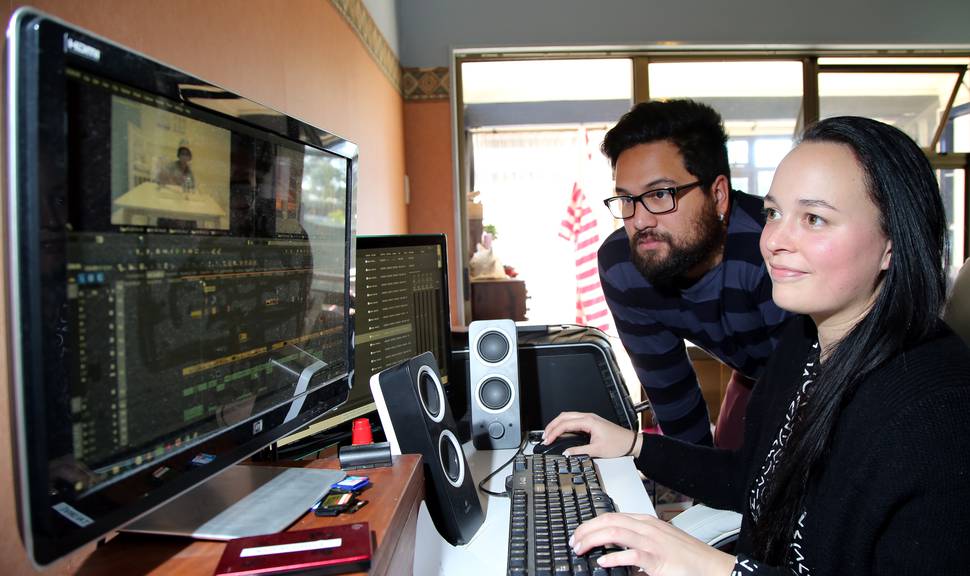 Meanwhile, Mr Patea said it was also about proving good quality TV could be made in the regions.
"It is possible. You don't have to live in the big cities to do what you want to do and pursue big goals."
**Hahana premieres tonight at 7.30pm on Maori TV.