A beacon light at North Mole "tipped over" in the storm on Sunday night.
The beacon guides boats in at night and because "there's not too many of those" it's not crucial said port manager John Blaikie.
"It doesn't matter so much in the daytime. There are two land marks in by the wharves that can be seen for up to two to three miles out."
Mr Blaikie said because the beacon tipped over rather than broke off they would have to look at the base, which is 100 years old and may need replacing.
The port management will check Maritime Safety regulations and new technology available to see what they will replace it with.
"We may not need something seven to eight metres high, or maybe we can put a beacon further up the river."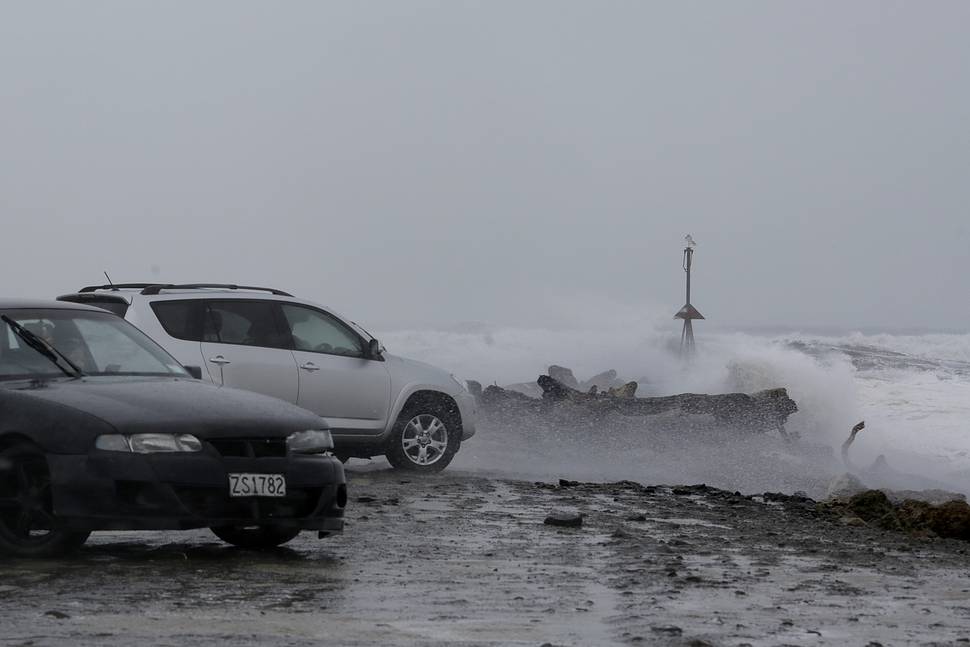 Though the port took a pounding the beacon may have been the only damage.
"There is a big log on the slipway in Wharf St I hope someone will cut up for fire wood. If not when the sea flattens I'll have to remove it. But that was about it" Mr Blaikie said.
"There was a slight bit of northerly in the storm, a straight westerly could have made things a hell of a lot worse" he said.