Fairies, fine maidens, a dinosaur and a hedgehog were just some of the characters emerging from wooden clothes pegs at Whanganui Regional Museum on Tuesday.
The second week of the winter school holiday programme is attracting capacity numbers of children attending with parents and grandparents.
Whanganui couple Brian and Elspeth Robinson have their grandsons, Peter and Hamish Browne from Tauranga visiting for the holidays.
The boys made the most of the materials provided at the workshop and Peter 7, made an impressive hedgehog while Hamish fashioned his peg in to a kayak.
Museum programmes director Riah King-Wall said the craft workshops have been attracting good numbers throughout the holidays and children were making good use of the mostly recycled materials on offer.
"It has been great to see the variety of characters they have produced from wooden pegs and it is nice to see families working together," she said.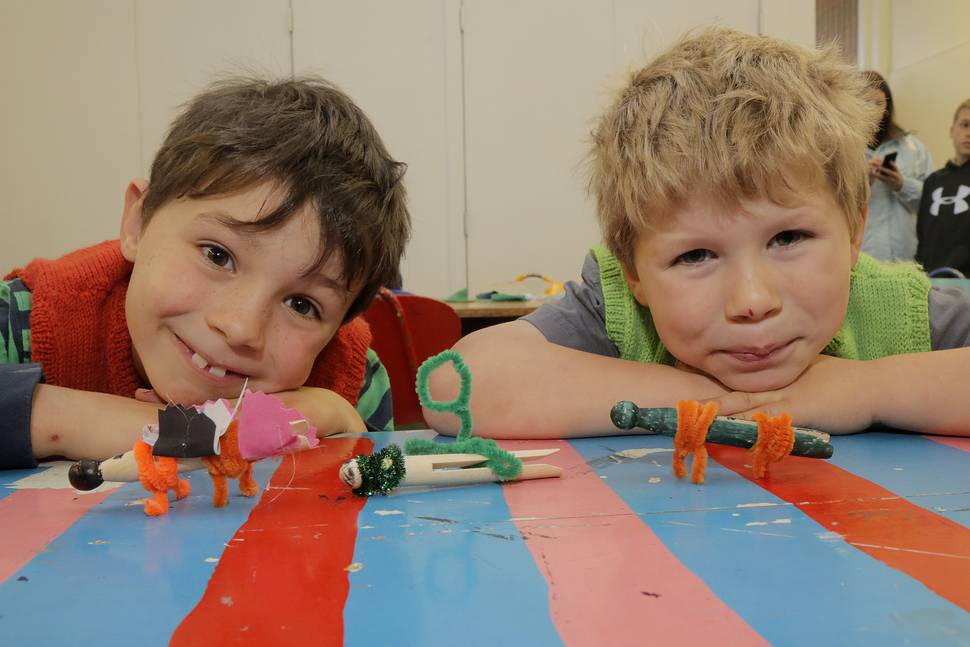 The focus of the holiday programme has been old fashioned crafts and tomorrow there will a workshop to create thaumatrope Illusions.
Ms King-Wall said it will be an opportunity for children to create illusion toys from their drawings like children did a century ago.
On Thursday children will have opportunity to find out what school was like 100 years ago - using dip pens to write and the Friday workshop is French knitting.
Bookings for the workshops are essential and can be made by calling 06 349 1110 ot talk to the front desk staff at the museum.