When artist Ivan Vostinar bought the former supermarket building in Rangiora St, he inherited with it an overgrown section of rubbish and tall grass.
"There was nothing here at all, except one small agapanthus in the corner," he said.
Three years ago Ivan moved from Wellington to Whanganui after buying the Castlecliff building and converting it into his home and ceramic studio.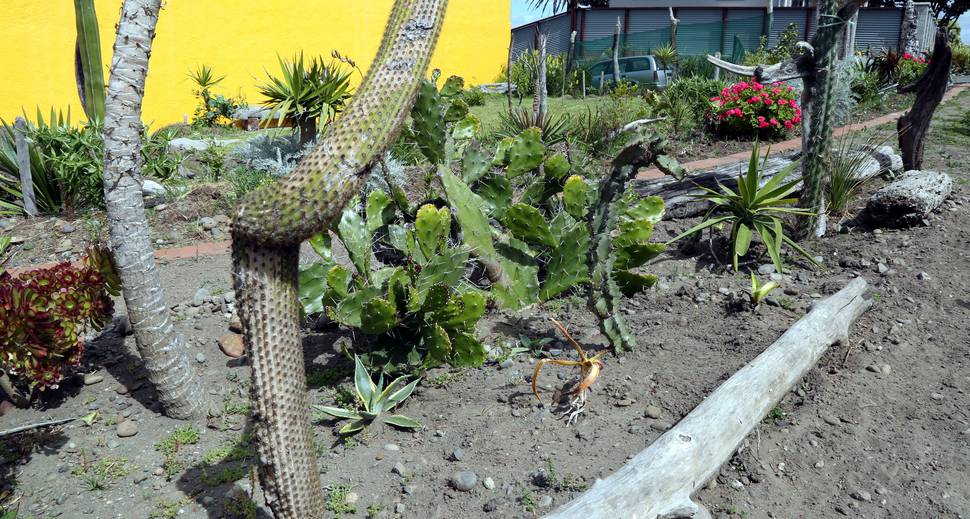 He got to work on the garden immediately.
"I had a vision of having a practical garden with vegetables and fruit trees."
Ivan also decided to have a "no native plants" policy in his garden - but soon changed his mind.
"Everybody always goes on about natives and, honestly, I thought they were boring. I wanted practical, edible plants. But then, seeing how vicious the wind is here and how poor the soil, I soon fell in love with natives."
He has planted natives around the outside of the property for shelter. The garden is filled with succulents, herbs, vegetables, fruit trees, and what Ivan refers to as "temporary plants".
"I've planted quite a lot of lupin and things like that to give the young plants shelter. Being so close to the beach, the wind just hammers any plants that are exposed."
The garden contains hazel nuts, lemon trees, peaches, pears, kiwifruit, grapes, passionfruit, berries and many others.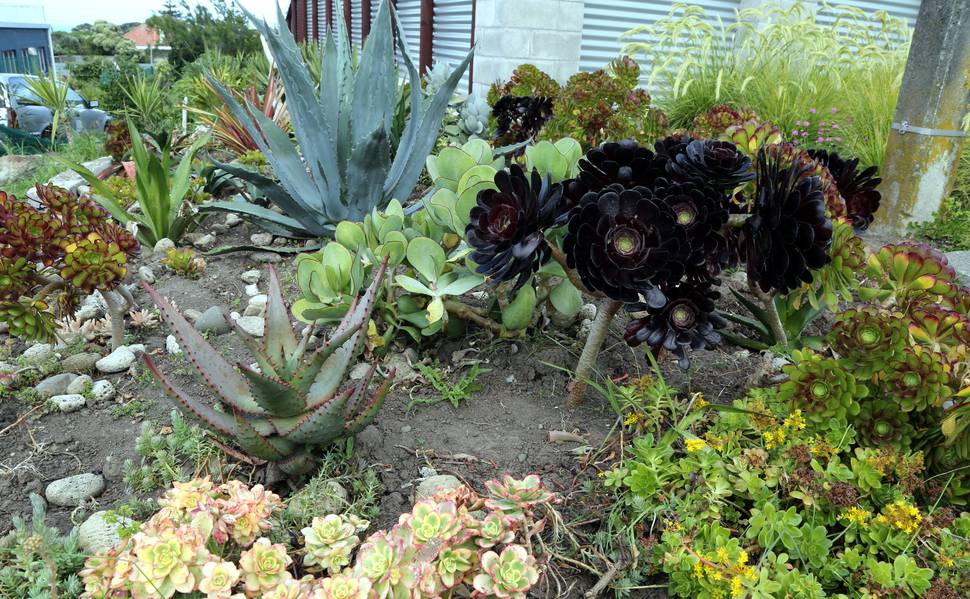 "It is challenging, but the plants that have had shelter are doing all right. And I'm feeding up the soil in whatever way I can."
The garden also contains sculptural pieces of driftwood that Ivan found at the beach, collected to give the garden a bit of structure, as well as his own ceramics.
"I've had a lot of people tell me I shouldn't put good stuff in the garden because it will be vandalised. But nothing has happened. I've had many comments on the garden, I think because it is in such a visible location," Ivan said.
"I do spend a lot of time in my garden. I hope to eventually get to a point where I don't have to do so much weeding, where I'm just doing maintenance. It's taken a lot of work to get it to this stage.
"It will come together, as long as I'm patient."