A nationwide movement started by Kiwi woman Debby Hoffman has had Horowhenua residents putting teddy bears in their road-facing windows or front gates for children and their caregivers to go on a safe bear hunt.
Families can spot the bears from the safety of their vehicles or walking in communities at least 2m from others. Believed to have originated in the United States, there are now bear hunts running around the world.
So far the We're Not Scared - NZ Bear Hunt has had more than 10,000 views after being launched on Facebook on 22 March.
Over 7500 people joined the page in three days. Residents across the world have joined in the bear hunt which stems from the children's book We're going on a bear hunt by Michael Rosen and Helen Oxenbury.
The story takes a family on an adventure through wilderness and into a bear cave to find a bear. The bear hunts don't involve any social interaction other than with your own family group so it provides safe family fun during the Covid-19 pandemic.
Prime Minister Jacinda Ardern confirmed that households can still get outside and stick to the rules at Covid-19 alert level 4.
"You can leave your home for fresh air, a walk, for exercise, but please remember this simple principle: It must be solitary. We are asking you only spend time with those you're in self-isolation with, and if you are outside, keep your distance from others – 2m at all times".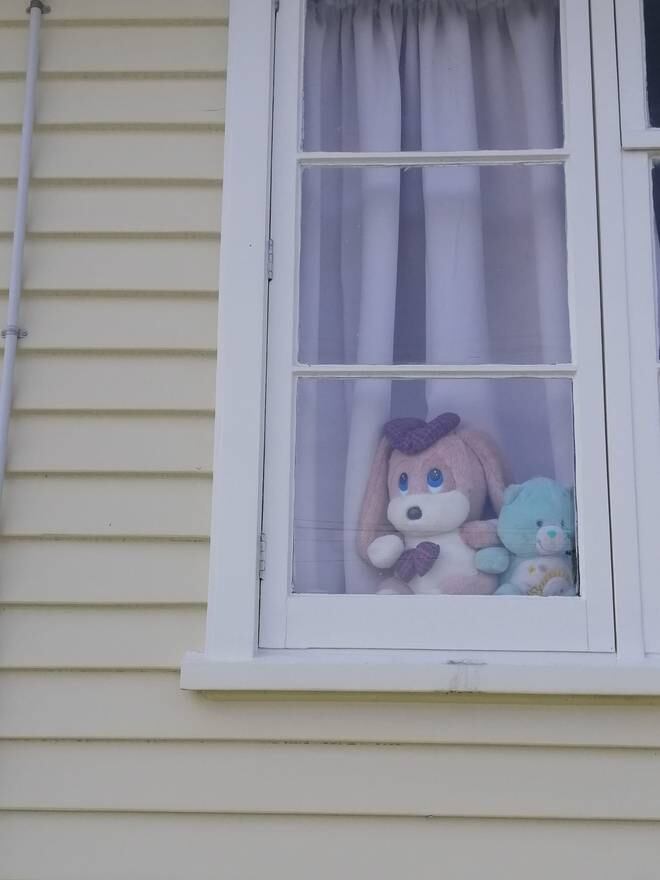 People are being encouraged to put a teddy bear in their window or front gate and register their location. We're Not Scared - NZ Bear Hunt has developed a map so you can get some clues on where to look and map your bear to help other bear hunters: https://bit.ly/3agRVA7
New Zealand enters alert level 4 at 11.59pm on Wednesday 25 March and will stay in lockdown for at least four weeks.