In a bid to protect the kiwi, a Whanganui farmer is working with Taranaki Regional Council to eradicate pests on his bush land.
Marc Tuffield has been supplied, by the council, with nearly 150 pest traps that he has set up on about his 960 hectares of bush land in Maxwell.
It's part of a project set up by the council called Key Native Ecosystem (KNE), which works with landowners to protect the indigenous biodiversity.
But Mr Tuffield was only able to work with council after he got a QEII covenant giving it long-term legal protection - even if there was a change in ownership.
Mr Tuffield said now by law the trees cannot be cut down and roads cannot be built there.
"I wanted the land to remain bush and regenerate it knowing that the kiwis out there will be protected ... I would hate to have to say to my grandkids, 'well there used to be kiwis down there but now they are all gone'."
After getting the covenant Mr Tuffield decided to take his protection order a step further and set up a KNE with the council.
"They came out to look around and see what species needed protecting and what pests were out there."
In October last year, the regional council supplied him with 100 Department of Conservation 200 traps, which are primarily for stoats, and 45 A24 traps for rats.
Every two weeks Mr Tuffield goes out to service them, spending up to 12 hours in the bush, and already the traps have proven effective.
"We've got 29 stoats in the last 12 months and plenty of rats."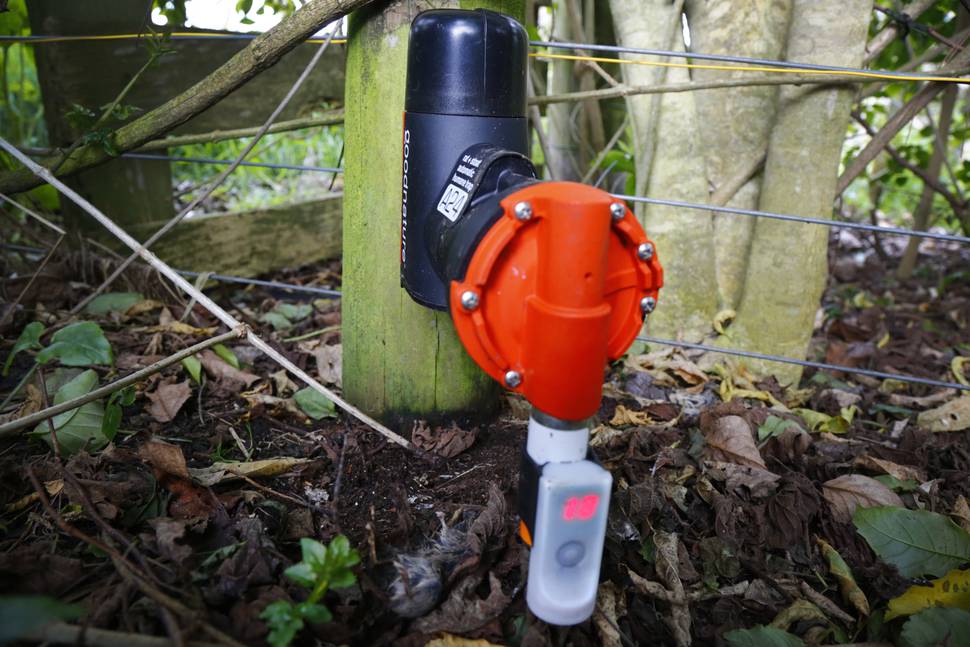 He said the native birds that the council recognised as being threatened were the North Island kiwi and the bush falcon.
Early this year DOC announced a goal of ridding New Zealand of possums, rats and stoats by 2050.
But Mr Tuffield said although his project with the council was effective it was still limited.
"Pests can still enter through the neighbouring properties so we are never going to be completely pest free unless pest management plans are made compulsory."