A woman so powerfully struck by the homelessness and poverty in Cambodia is gearing up to revisit the country with resources donated by her friends and the Wairarapa community.
Rochelle Morris-Penfold will later this month return to the Cambodian city of Sihanoukville, where she spent two years feeding, clothing, teaching and caring for children who lived in slums.
Since arriving back in New Zealand six months ago, the 46-year-old has been working at Neighbourhood Coffee in Martinborough, while she recharges her batteries and gathers resources for her next venture, Project Sunshine.
She is in the process of registering Project Sunshine as a charitable trust, which will provide food, medicines, clothing and education to the children of Sihanoukville.
Ms Morris-Penfold had been backpacking through Asia and, on seeing children in Sihanoukville as young as 18 months begging for food and money, felt compelled to stay on and try to help them.
"I couldn't leave," she said.
"My heart just broke. I thought 'what can I do? How can I help these babies?'"
She gathered all the items she could get her hands on and tried to donate them to an orphanage.
But the orphanage turned the items away, saying there were children in dire straits elsewhere in the city who would benefit from donations more than those living in the orphanage.
Then for two years Ms Morris-Penfold frequented slums, teaching the children there English and showing them how to do simple things such as brush their teeth, hold a pencil and even smile.
She said some of the children were "absolutely broken" as they had been used for trafficking, had been sold for sex or were sent out to beg by their carers and were routinely beaten if they returned empty handed.
"A lot of them were around violence. Some of the mothers were selling their bodies to get by. There is no running water and hygiene is not a priority."
Ms Morris-Penfold, originally from Hawke's Bay, played games with the children and provided them with basic healthcare, jandals, clothing and food on a regular basis.
Eventually she gained employment in the city as a pre-school teacher.
She said each night, children from the slums would visit her house and she would shower and feed them and then read them stories with morals, because many "had seen so much evil".
"Some of them would fall asleep and I would hold them in my arms for hours and just love on them."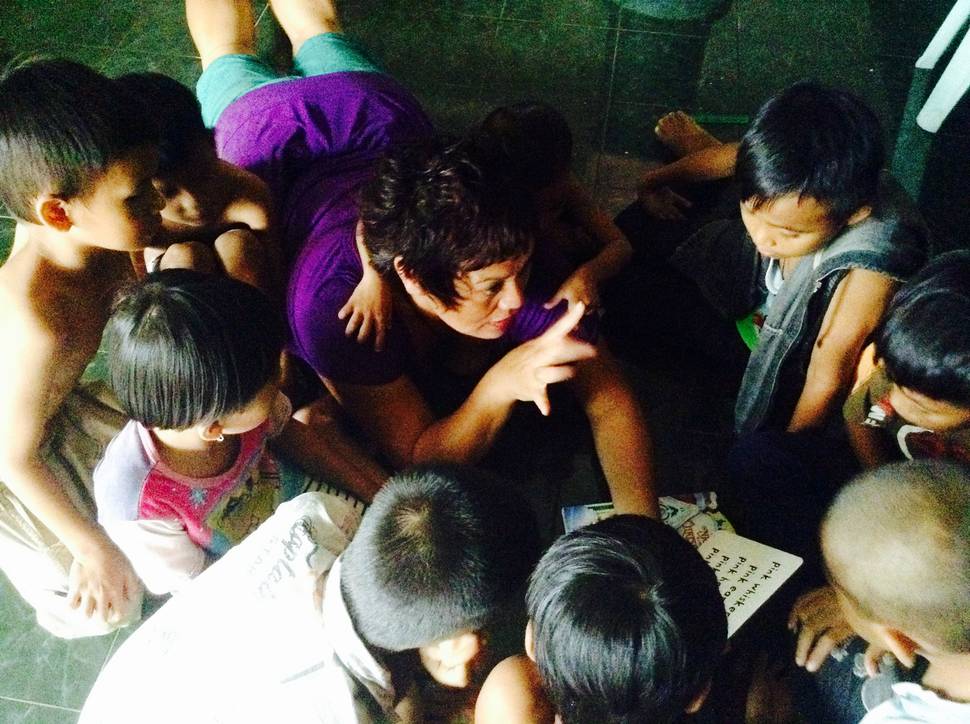 Ms Morris-Penfold said the support she had seen from communities backing her venture, particularly in Wairarapa and Christchurch, had brought her to tears numerous times.
Martinborough business Thunderpants has offered to pay for the freight of the donated goods that she will take back to Cambodia.
It will be the rainy season when Ms Morris-Penfold returns, so a team of people in Christchurch have collected raincoats for her to take.
Ms Morris-Penfold said one New Zealand dollar was better spent in Cambodia, where it could buy a pair of jandals or a T-shirt, and she could feed 50 children for $10.
She will be holding a fund-raising presentation about Project Sunshine at Neighbourhood Coffee tomorrow at 8am.
The $20 ticket includes a coffee and a fresh pastry.