Burning Man, the sprawling Nevada desert utopia for eccentrics, has taken a stand against "social media influencers" in an attempt to get back to its roots.
First established in 1986, the annual Burning Man event takes place in a temporary city erected in Nevada's Black Rock Desert, known as "the playa", and is described as an experiment in community, art and "radical inclusion".
The week-long event culminates with the ritual burning of a massive wooden effigy in the shape of a man.
Writing on the Burning Man website, Marian Goodell, CEO of the Burning Man Project, revealed plans for "cultural course correcting," ahead of its 2019 installation.
This involves disinviting certain high profile, wealthy campsites from "Black Rock City".
The move comes after years of complaints from other participants, known as Burners, who felt the wealthy participants weren't in line with the event's roots.
Goodell also called out social media influencers, models and other wealthy Burners who were using the event to sell products and advertise brands.
"Whether it's commercial photo shoots, product placements, or Instagram posts thanking 'friends' for a useful item, attendees including fashion models and social media 'influencers' are wearing and tagging brands in their playa photos. This means they are using Black Rock City to increase their popularity; to appeal to customers and sell more 'stuff'," she wrote.
Goodell said Burning man was "not a festival" and describe the event as an anti-consumer movement – which these luxury "all-inclusive" camps went against.
"Burning Man is anything but convenient, and therein lies its transformative potential," she wrote.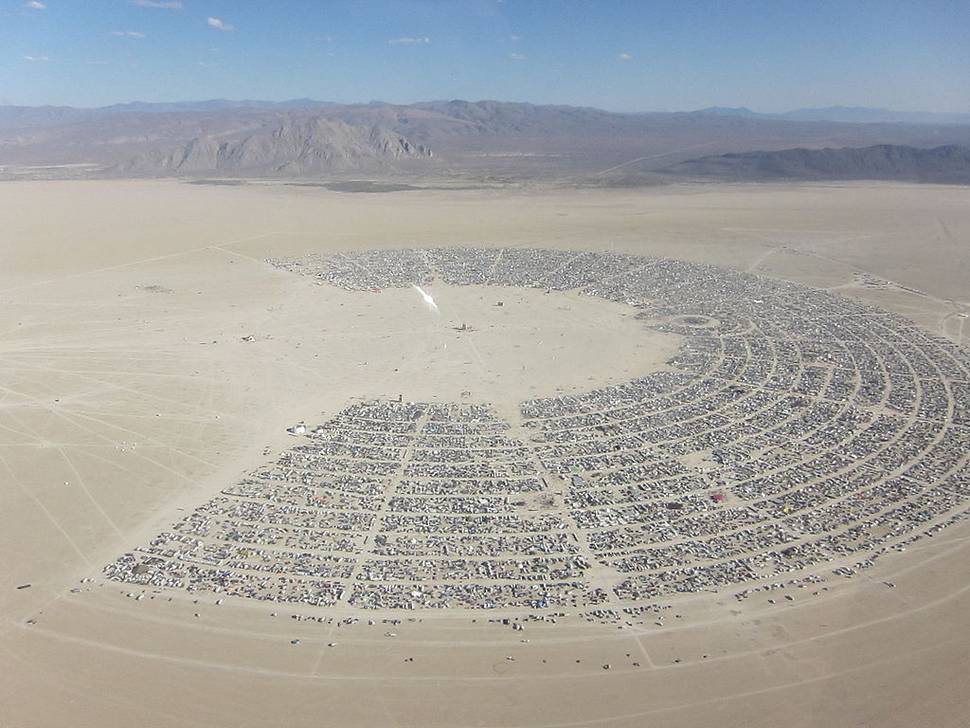 One of camps mentioned, Camp Humano, had been disinvited from the event for being a "strain on resources" and attracting complaints.
According to Mashable, Camp Humano had offered a two-bedroom unit with a private bathroom and "super-powerful" air conditioning for US$100,000 ($146,836) at last year's Burning Man.
Some attendees had compared the camp's presence to the infamous Fyre Festival, recently examined in documentaries on Netflix and Hulu.
Goodell said a dozen other camps had been sent warnings and were given the chance to "course correct".
According to Goodell, the changes will help Burning Man protect its mission to "preserve and protect the community ethos that sets Burning Man apart from mass-produced events."
Changes to ticket pricing were also announced on the post, including a 10 per cent increase in tickets allocated to Directed Group Sales to encourage "meaningful participation", postponing presales until after Directed Group sales and increasing low-income tickets by 18 per cent.
It would also only allow one high price ticket level with a limit of two per person, decrease the amount of such tickets by 30 per cent and eliminate the "limited sale" of US$1200 tickets.
Goodell also advised participants to avoid buying package deals for the event and asked them to report any they saw to organisers.
"Burning Man is about connecting with yourself and with others. It's a place and a culture that encourages direct and immediate experience. You get to create your own reality, and to do and make things you wouldn't be able to accomplish alone," she wrote.