Stone Henge, Carnac... perhaps not the Aotearoa stone circle - these are the Rockstars of the Megalithic age.
Iconic stone landmarks that have stood the test of time for thousands of years, and seen a few summer solstice parties to boot.
But until now where the idea originated from has been a mystery as old as the standing stones themselves.
A new study suggests the practice of building huge stone monuments spread throughout ancient Europe from northwestern France.
So-called megaliths have long fascinated archaeologists because of the immense skill and effort required to build monuments like Stonehenge in England.
Using thousands of radiocarbon measurements, Bettina Schulz Paulsson of the University of Gothenburg in Sweden performed a statistical analysis of European monuments, concluding that the earliest sites were built in Brittany between 4,500 and 4,100 BC.
The new hypothesis has the standing stones spreading around coastal Europe as an idea that moved with seafaring people.
In an email Tuesday, Paulsson said the findings challenge previous theories that claimed megaliths originated in the Middle East or developed independently in different parts of Europe.
In the abstract of the study, the spread of these standing stones suggest that early megalithic people produced not only impressive standing stones but also "advanced maritime technology and seafaring."
Mike Parker Pearson, an archaeologist at University College London, called it a "great exercise in big data analysis" but urged further research to determine how the practice spread.
Rock stars: Famous standing stones
Carnac - Brittany, France
The thousands of menhirs would make Asterix and Obelix proud. Rows of standing stones and burial mounds are now thought to be among the earliest examples of standing stones.
Stone Spheres - Costa Rica
Discovered in the 1930s the perfect 6ft-wide stone spheres were found deep in the jungle. The stones were confirmed to be man-made though the exact purpose remains a mystery.
Stone Henge - Salisbury, United Kingdom
Appearing 3000 years ago the Henge was dragged out of Welsh quarries and put into position by the pre-historic tribes. Quite how they got there is up for debate, but they act as a magnet for tourists.
The Deer Stones - Serbia and Eurasia
The 1200 standing stones are covered in carvings depicting flying deer. Spread between Serbia and outer Mongolia they show the immense distances covered by Bronze age nomads.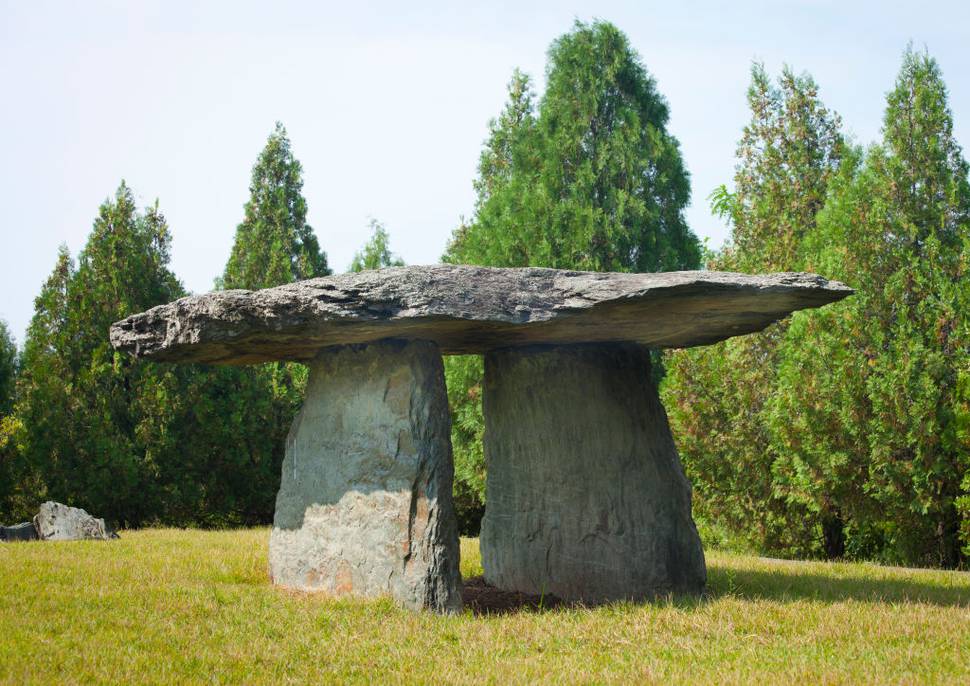 Dolmen tomb - Gochang, Korea
The Korean tombs from the stone age contain hundreds of Dolmen arches - made by a stone cap across two upright slabs. These stone monuments can be found up and down the Korean peninsula, with the most northerly accessible dolmen in Icheon. Just four km south of the North South divide.