Keep your blue suede shoes behind the curb: the central German town where Elvis Presley was stationed as a U.S. soldier in the 1950s has installed three pedestrian lights with images of the American rock icon.
The red shows an image of the singer striking a pose at a microphone and the green depicts his trademarked hip swivel dance.
They went online this week in the town of Friedberg, where Elvis, who died in 1977, was stationed at the U.S. Army's Ray Barracks from October 1958 to March 1960. He lived in nearby Bad Nauheim.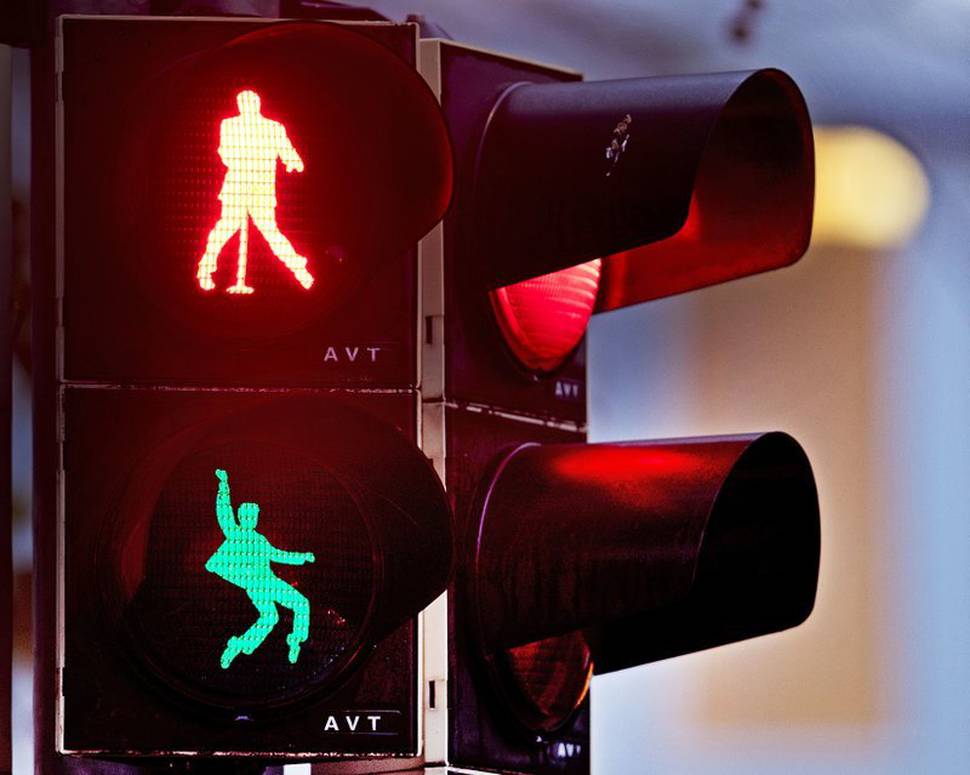 Friedberg, north of Frankfurt, already has an "Elvis Presley Platz" — Elvis Presley Square — and decided to add the three lights as an added attraction for the many Elvis fans who already make the pilgrimage to the town.
Germany's little green men
Elvis' installation in a traffic light may seem a trivial matter, but in Germany there are few higher honours.
Traffic light art is a real obsession.
During the Reunification of Germany in 1992 - East and West Berlin became one city again. The less glamorous part of this involved re-unifying traffic signage.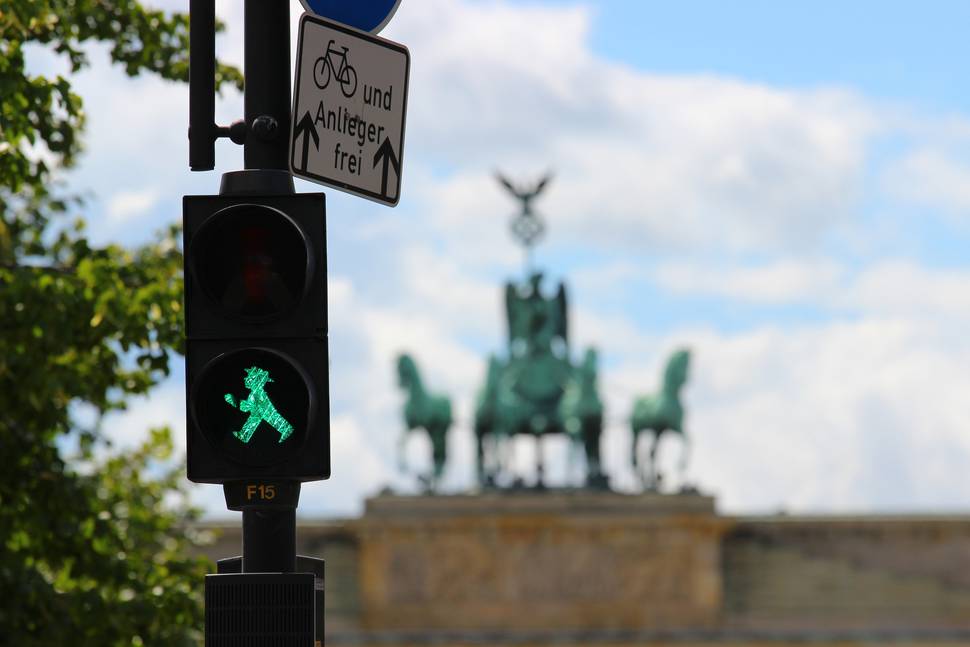 While overwhelmingly west traffic signals spread into the East one figure remained - the light man or Ampelmännchen - a chubby, green man with a brimmed hat who featured on the East German pedestrian crossing lights.
He has even started spreading to lights in parts of what was previously West Berlin.
However Germany's traffic light artists don't hide their light under a bushel and across the country there are many examples of variants of Ampelmännchen.
In 2004 Ampelfrau or 'light woman' with her skirt and pigtails was enlisted to even up the gender imbalance in the lights.
For Karl Marx's 200th birthday in Trier, pedestrians were green lit by a little bearded figure with Das Kapital under arm.
Then there are a few other "light-motifs" which are a little less conformist be equally creative.
It's just as well as Jaywalking is a crime in most of Germany with on the spot fines of between €5 to €10.
It just goes to show, when crossing traffic in Germany it can pay to wait for the green man.