A paraplegic athlete says he was forced to urinate in a bottle during a flight to the Para-ice hockey World Championships.
Darren Belling said the flights to and from Finland, with budget airline 'flydubai' left him traumatised, Nine News reported.
The 52-year-old, who went on to claim Australia's first medal at the competition, said the airline did not have a wheelchair on board – and he was left stranded in his seat for the duration of the flight.
When he needed to use the bathroom on his flight to Finland, he claimed a flight attendant brought him a bottle to urinate in – and then said he needed to pay for a blanket to cover himself up.
"I said to him, 'hang on it's not my problem and it's not my fault that I can't get access to the toilet' but they still wanted me to hand over a handful of euro for the blanket," he told Nine News.
His return flight to Brisbane with Emirates wasn't much better – Belling ended up stranded at Brisbane Airport for hours, as his wheelchair was left behind by the airline in Dubai.
He was told this was because the wheelchair did not fit in the hold.
"If I was an amputee, it's like saying 'I've left your legs in Dubai and you can just hop around mate, you'll be right.' They basically cut me off at the knees," Belling said.
After borrowing a wheelchair so he could get home, his own chair was returned damaged two days later.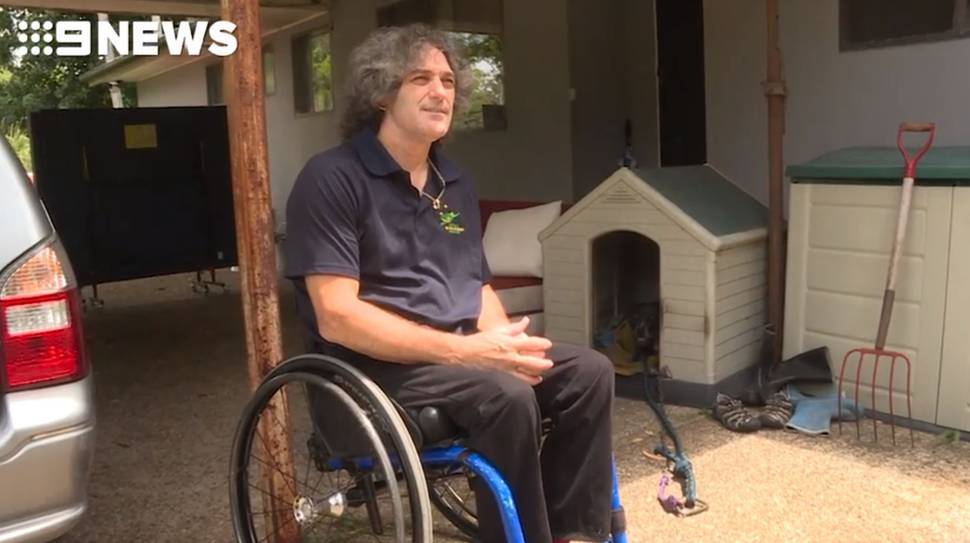 The athlete said he had reached out to flydubai to help them be more inclusive of travellers with disabilities.
In a statement to Daily Mail Australia, a spokesperson for the airline said they intended to take the feedback "very seriously".
"As soon as we were made aware of his experience we contacted him directly," the spokesperson said.
"This experience falls short of our expectations as we aim to treat all of our passengers with care and respect."
Belling's team ended up winning a bronze medal at the world championships/