For some travellers this could be a dream product.
Leisurewear brand Onepiece has rustled up a travel jumpsuit that means you would never have to remember to pack a neck pillow again. That's because it has an inflatable hood, so you'd be wearing it.
But that's not all. It has over 15 features, including a pull-down snooze mask and rear zipper for easy toilet breaks.
The company has already raised over $100,000 (NZ$148,390) via crowdfunding platform Kickstarter to produce the product - more than four times its original goal.
Onepiece, based in East London, believes the Inflatable Travel Jumpsuit will revolutionise long-haul flying.
The inflatable hood and neck pillow provides 360-degree support for the head, preventing neck and back ache, it's claimed, and enabling the wearer to be comfortable in an upright seated position.
It also has detachable chest pockets for important travel documents and over-the-hand folded sleeves.
The unisex product is made from premium cotton with a soft brushed lining, and comes in sizes XXS - XL.
"This jumpsuit isn't just a regular outfit, it's really the equalizer of inequality in travel, as it basically lets everyone travel first class!" said co-founder Thomas Adams.
"Comfort is what drives us, and with Onepiece, you don't need to leave your comfort zone, you can simply wear it on the go."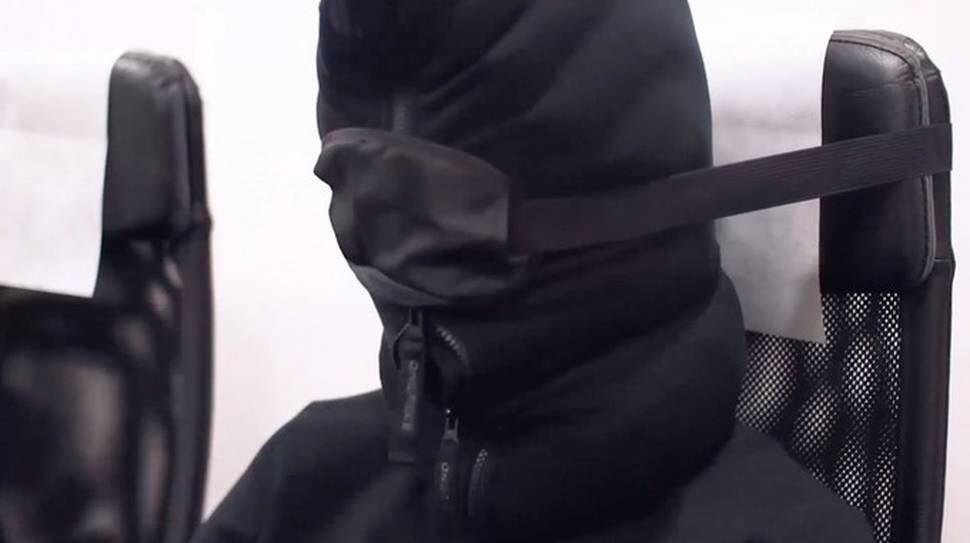 The campaign was fully funded within the first two hours and received over NZ$74,200 in pledges within the first 24 hours of its launch.
The onesie can be pre-ordered now and backpackers are being offered early bird access at a special rate.
Onepiece is a fashion brand worn by celebrities including Bella Hadid, Ariana Grande, Beyoncé, Justin Bieber and Cara Delevigne.