The buds are bursting on the grapevines, the cherry trees are a riot of shocking pink blossom, the tui are chortling, temperatures are rising ... sure signs that spring madness and Gisborne's Labour Weekend wine and food festival are approaching.

Justine Tyerman reviews and previews the much-loved event, now in its 21st year
Jelly wrestling has never held much appeal for me, even if the jelly is pink and the prize is a bottle of my favourite blush rosé ... but it certainly unleashed a surprisingly bohemian spirit in some otherwise dignified patrons of Gisborne's Labour Weekend wine and food festival a few years ago.
I did win a bottle of TW Lilly but all I did was turn up in pink. There was no bodily contact with jelly. Nor did I ever score tries and kick goals for the sake of a pinot noir ... but many did.
Flicking through photos of Gisborne's much-loved, long-running October festival, I can plot the passage of 21 years by the ageing of the faces, the changing of hemlines and hairdos, the wineries that have come and gone, and the maturing of our daughters who used to bring battalions of uni friends to stay before they ventured off to faraway places.
But what the festivals have all had in common is an atmosphere of irrepressible joie de vivre and energy, as if everyone has suddenly awoken from hibernation and flung open the doors to spring after a long winter.
The urge to banish winter with all its sombre hues is also played out in colourful attire and mad-cap antics — crazy costumes, bright colours, sunhats, bare skin and big smiles express the urge to get outside in the warm sunshine, take deep breaths of fresh spring air, socialise madly and imbibe ... not always in moderation.
The premier event for 2018 is First Light Wine and Food on Sunday, October 21 featuring three vineyards — Matawhero Wines, TW Wines and Bridge Estate. Buses have been organised to transport people around the vineyards.
The new season's wines are traditionally released at the Labour Weekend festival so about now, viticulturists are gazing intently into their glasses and waxing eloquent about nuances and notes.
"Ahhh! A wonderfully complex verdelho radiating exotic notes of cardamom, pear, candy and kaffir lime ... an exquisite carménère exhibiting nuances of ripe black fruits and spice, and flavours of plump doris plum, fruit cake and blackcurrant," says Paul Tietjen of TW Wines with a look of rapture on his face.
Oh to have such sophisticated tastebuds and olfactory equipment.
Much thought has also gone into dreaming up more wacky antics to astonish the crowds but I could not prise any secrets from Paul Tietjen or Geordie Witters at TW.
All they would say is that TW Carménère Lilly Rosé will make her debut this year, "dressed in the palest, prettiest, blush pink, perfumed with white lily and raspberry essence with flavours of ripe, plump raspberry and strawberry sherbet".
I vividly remember her mother, launched amid pink jelly.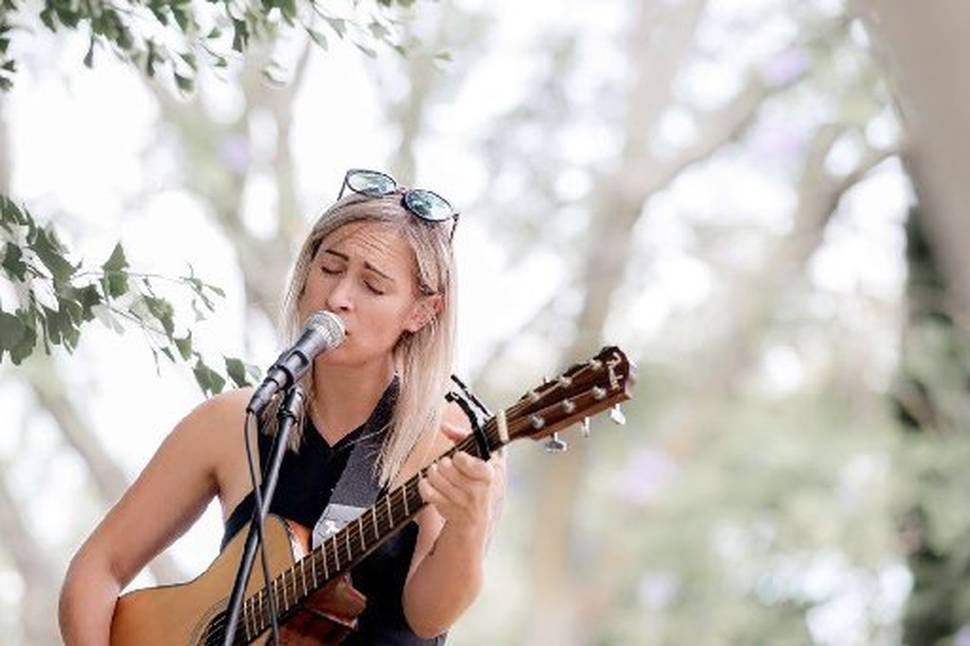 Matawhero Wines are releasing a special magnum called First Sun which is sure to be a hit with rosé lovers and those who enjoy a long lunch with a group of friends. And the Bridge Estate is offering a fantastic variety of wine labels and locally-brewed craft beer.
Let's not forget the 'F'-word. Flagship Eatery are stationed at TW, Smokehouse Cuisine at Matawhero and Reka Cuisine at the Bridge, serving gourmet food all afternoon. There's also live music at all three venues.
Other Labour Weekend events include a Rosé Garden Party at Matawhero Wines on Saturday afternoon; the ever-popular annual long lunch at Millton Vineyard & Winery on Sunday afternoon; a family-friendly event entitled 'Wacky Races' hosted by Hihi Wines on Sunday; a Gisborne Comedy Gala on Saturday afternoon at Wrights Vineyard & Winery; and the Labour Weekend Fiesta, Street Food Festival on Sunday afternoon in the Gisborne CBD, a free event for the family.
For more information
First Light Wine & Food event, firstlightwineandfood.co.nz
The weekend's happenings, tairawhitigisbornewineandfoodweekend.co.nz/
DAD (Dial a Driver) services will be available all day. Contact DAD on 0800 494 273