At this time of the year it is responsible for a number of atrocities namely: blue gingham-check cloth, 12 euro beer tariffs and the most obnoxious brand of brass band music known to humanity. It can only be Oktoberfest.
Every September crowds of tourists fill the south German city, lusting for beer. Drawn by the promise of fine amber, instead visitors are faced with arduous cues for overpriced 'pisswasser' in plastic cups.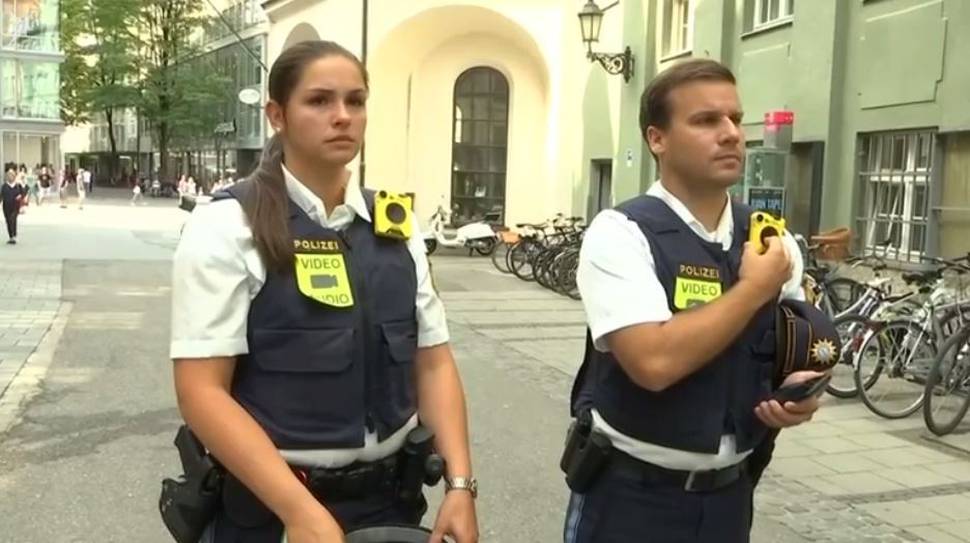 Perhaps most concerning to traditionalists and have-a-go hooligans are the new pieces of kit being tested out as crowd control measures by the Munich police. The "super-recognisers" are incongruous body cameras trialling facial recognition technology at this year's Oktoberfest.
If it wasn't bad enough that these cameras can pick you out of a crowd to issue you with a criminal record, they have the added offense of being inconspicuously large and yellow.
Faced with the prospect of cyborg policemen and over-commercialised drinking culture, it has come to our attentions that something must change.
We're having our own Putsch on beer halls and calling for tourists to boycott the Oktoberfest.
South Germany is full of historic beer halls and drinking fests that go back for millennia.
Instead, why not try some of these German Waldfests (forest festivals) and Seefests (lake festivals) for an alternative and far more authentic Oktoberfest experience:
Bad Wiessee Seefest, mid-August
On the other side of Lake Tegernsee is the town of Bad Wiessee. Like all south German towns, it holds some is an end of the summer drinking festival with some very unusual entertainment.
A highlight of this festival is the bizarre sport of Fischerstechen – "fisherman's jousting" from the back of rowboats. Would you get that in Munich?
Order a Maßkrug and find yourself a prime location to watch the games.
Rottach-Egern Seefest, early July
At the southern tip of lake Tegernsee is Rottarch-Egern. The first of the three lake festivals, the Seefest takes place in this tiny town penned in between the sides of the Tegernsee valley and the Austrian border. But Bavarians are notoriously inventive, particularly when it comes to finding space for festivals: a notable feature of the festival is the floating square bandstand, set on the lake.
Presumably, this is to make room for more bratwurst and bier tents.
This floating pontoon is a fantastic platform for the lederhosen-bedecked brass bands. It also has the added bonus of being able to row out into the middle of the water, to a more acceptable distance for brass band music.
These aren't the only manner of watercraft to take to the lake. Watch out for the traditional Sautrogrennen auf dem Tegernsee: literally a "pig's trough race" in which people race in rudderless wooden canoes which look better suited to feeding sows than keeping afloat.
Though there's no dampening of the festivals' final spectacle.
Each of the three festivals ends in a spectacular lakeside firework display.