Many may think there's something a bit magical about this holiday let.
That's because it's a bus decked out with beds - a bit like the huge purple bus Harry Potter jumped aboard in The Prisoner of Azkaban.
However, the converted double-decker in Devonshire, UK, is actually a nod to all things Agatha Christie - the owner is a huge fan of the writer. It's called Bertram's Hotel after the Miss Marple novel, which features a red bus on the cover, and is full of Agatha Christie books and posters.
he 18-year-old bus has been fully restored and combines modern decor with a 1950s theme.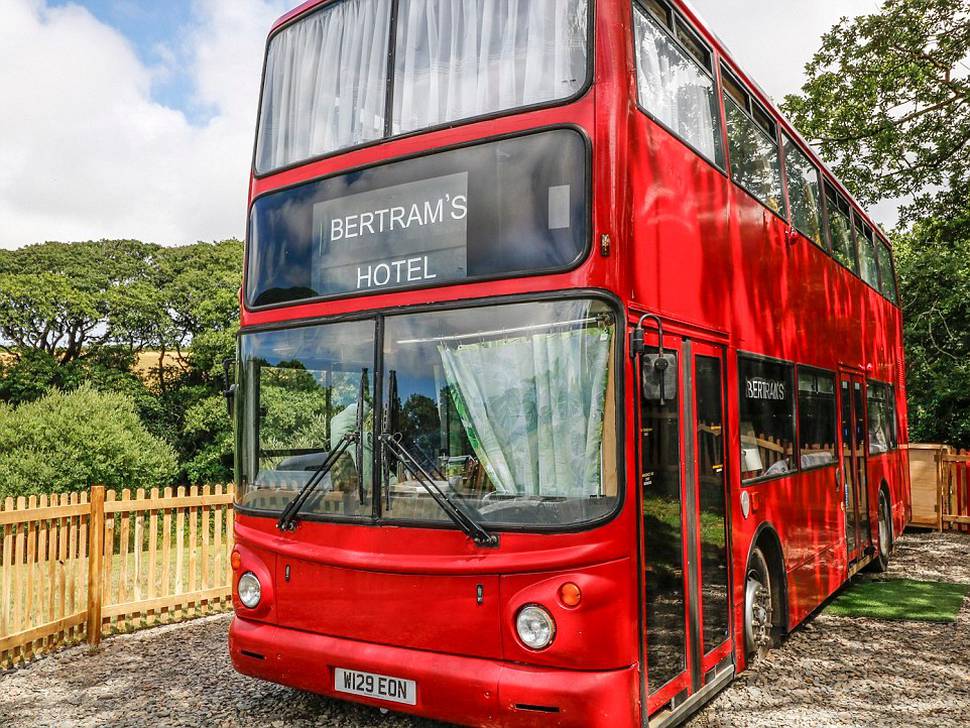 The ground floor of the bus has two single beds, a sofa bed and comes with its own stocked cocktail bar and record player with 1950s hits.
The bathroom is also on the ground floor, with the trays that passengers would have placed their fares in now used as soap holders.
A stairway leads up to the second floor, where guests will discover a retro kitchen, dining area, living room with a vintage TV and shelves and a double bed.
The bus is situated in a two-acre field in the village of Harland that's also home to a herd of five alpacas as well as pygmy goats, donkeys, chickens and ducks.
And nearby are two fishing lakes stocked with carp.
Guests can explore the nearby quaint village of Harltand and its many craft shops, potteries, cafés and restaurants.
There's also the option to venture further afield to take in the views from Hartland Point or tackle a walk along the South West Coast Path.
Bertram's Hotel sleeps five people and a seven-night stay costs from NZ$1000.