The world's largest indoor theme park - costing over $1billion (NZ$1.5billion) - has opened in Abu Dhabi.
Warner Bros World opened its doors to the first visitors yesterday and the attraction honours some of the most famous cartoon characters including Bugs Bunny, Tom and Jerry and Scooby-Doo.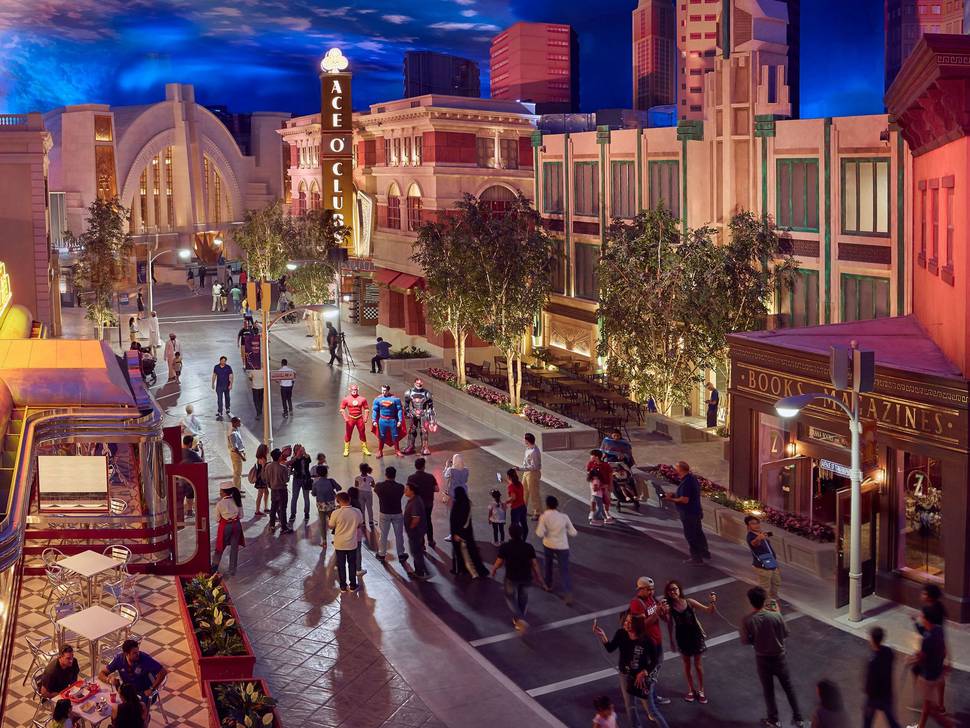 The desert-like climate of Abu Dhabi means the park is located inside a huge air-conditioned building with the interior designed to make it permanently resemble midday.
The park is separated into six areas including Bedrock of "The Flintstones" fame, Superman's Metropolis, Batman's Gotham City, Cartoon Junction and Yosemite Sam's Dynamite Gulch.
As visitors approach the park, they are greeted by an Art-Deco-inspired land that celebrates the Golden Age of Hollywood and all things Warner Bros.
As guests step through to Metropolis, they will discover a gleaming urban landscape based on the tales of superheroes such as Superman, Wonder Woman, The Flash, Green Lantern, Cyborg and Aquaman.
In the area based on Gotham City, visitors can immerse themselves in the world of Batman, The Joker, Harley Quinn and The Riddler.
The Cartoon Junction section features attractions based on the likes of Bugs Bunny, Tom and Jerry and Scooby Doo, while Bedrock brings the Flintstones to life.
In the animated storyland Dynamite Gulch, guests can experience Wile E. Coyote and the Road Runner's dizzying dash firsthand, and keep an eye out for Marvin The Martian and The Jetsons.
Only two of the park's 29 rides have height restrictions, with one of the showpiece rides being Batman: Knight Flight, which allows guests to experience flying in a Batwing vehicle.
Tickets for the park are currently selling at 290 dirhams (NZ$115) for adults and 230 dirhams (NZ$92) for children.
It was formally opened by Sheikh Mohamed bin Zayed Al Nahyan, Crown Prince of Abu Dhabi.
The park was built by the Abu Dhabi government-owned Miral Asset Management and is the the latest offering in a crowded market in the United Arab Emirates where one marquee park already faces serious financial problems.
Officials say the draw of the Warner Bros brand, encompassing cartoons and comic books, will help them overcome the challenges faced by other theme parks in the Emirates, including a Dubai park that lost $300million (NZ$440million) last year.
The Warner Bros park does benefit from being on Yas Island, already home to the Ferrari World theme park, Abu Dhabi's Formula 1 race track, a large mall and a water park.
Both Dubai theme parks are further out in the desert, away from other attractions.