Jane Jurgens finds six travel experiences that may surprise you.
Find a hidden sound installation in Times Square
Amid the chaos and noise of one of the busiest places in the world — which is so brightly lit it can even be seen from outer space — is a permanent sound installation hidden below a subway grate in Times Square, New York City. If you head to the triangular area between 45th and 46th St and Broadway and listen closely, you'll pick up a textured layering of sounds created by artist Max Neuhaus and playing on a loop 24 hours a day. It is maintained by the Dia Foundation, which is responsible for the Dia: Beacon gallery and many other art installations in NYC, the American West and Germany.
Drink at a bar in the middle of a frozen lake
You have to be organised — and very quick — if you fancy having a beer at Hillbillies Ice Hole in Minnesota — this pop-up bar opens for only about 20 days a year on top of frozen Lake Lida in Otter Tail County in the very depths of winter. The bar, which caters to the local ice-fishing community, even has an ice-fishing hole inside it. It opens for business only after a test with a chainsaw determines the ice is thick enough, and its patrons can just drive on to the ice and park right outside. And the best drink to order? The Minnow Shot. People put the tiny minnows, used for bait, into their shot and drink it. Neither a visit to the bar, or a Minnow Shot are for the faint-hearted. At least the beer would always be cold.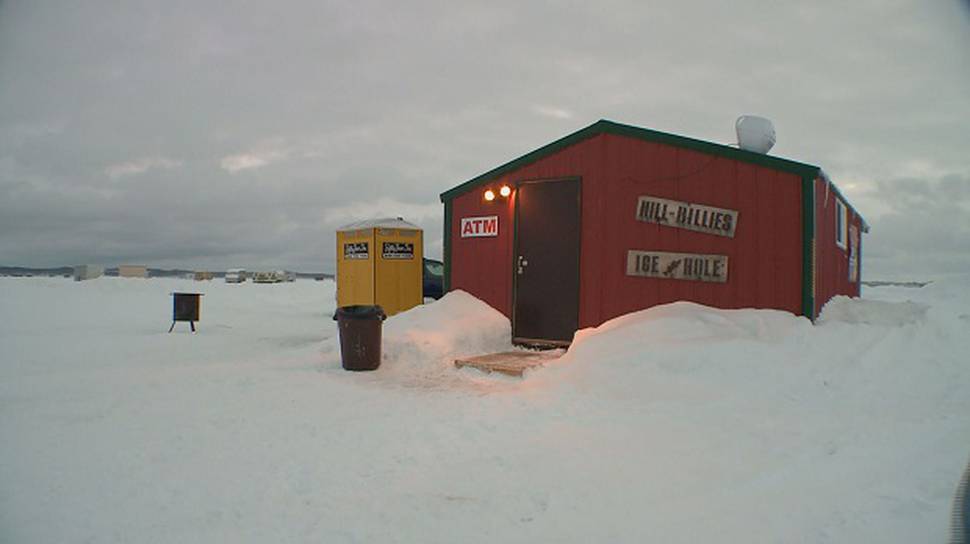 Zipline across the Grand Canyon
Hiking the Grand Canyon is a must-do, but if you want to really experience this natural wonder in all its impressive glory, you need to see it from above. Helicopter tours can be expensive but there's a new, much more affordable option for thrillseekers — the Grand Canyon West Zip Line. The attraction, at the Hualapai Ranch, has two sets of quad zip lines, along which you'll zoom at 70km/h while more than 300m above the canyon floor for either 335m or 640m. The best thing about the zip line is the cost, which starts at just a little more than NZ$120 each. If that sounds too terrifying, check out the nearby Skywalk at Eagle Point, a horseshoe-shaped, glass-bottom bridge that juts out 20m over the rim of the canyon, 1200m up.
Sleep in a private jet without leaving the ground
Attention plane nerds: You need to be aware of this private jet in Wales that you can spend the night in for just NZ$250. The Jet Star dates from the 1970s and in its prime would have carried up to nine passengers. According to its Airbnb listing, the plane, which you'll find in a farmyard in Redberth, South Pembrokeshire, retains most of its original features including a lit-up bar area. At the back of the plane is a double bedroom (think spacious ship's cabin), a loo and a cold-water basin, and there is a shower block with fridges on site. Guests can sit in the intact cockpit and play flight games on an Xbox. A small single bed is also tucked behind the cockpit but you'll probably want to leave the kids at home.
airbnb.com
Stay in a Harry Potter-themed apartment
Let's face it, you're never going to spend a night at Hogwarts, so your next best option may be this Harry Potter-themed apartment in Edinburgh, Scotland. The Canongate Luxury Apartment is owned by massive HP fan Yue Gao, who describes it as more of a homage rather than a direct replica. The master bedroom, with its four-poster bed, gilded mirrors, old books and gold and red decor, conjures images of the Gryffindor dorm and another room resembles a carriage from the Hogwarts Express. The lounge is modelled on the Gryffindor common room.
Take a free city tour during an airport stopover in Singapore
If you find yourself with a few hours to kill at Singapore's Changi Airport, take advantage of one of its two free city tours — one takes in the city sights and the other is a heritage tour. You'll need at least five-and-a-half hours for the heritage tour, which runs four times a day and visits the city's colonial and cultural districts including Chinatown, Little India and Kampong Glam. It includes a stop at Merlion Park so you can get a photograph with the half-fish, half-lion that serves as the symbol of Singapore. The City Sights Tour (six hours) runs twice a day and shines a light on modern Singapore, also taking in Merlion Park and adding the Singapore Flyer, Marina Bay Sands, the Esplanade and the pretty Supertree Grove at Gardens by the Bay.
FACT BOX
Have you discovered any hidden secrets on your travels? Email sundaytravel@heraldonsunday.co.nz and tell us about them.
Want more holiday inspiration? Sign up to our new Travel Insider newsletter here.