With a name like Byron Blane, you'd expect him to live an adventurous life - he does.
The Kiwi spends his days on-board Ovation of the Seas -the fifth largest ship in the world - as a sports staff member.
Working as an iFly instructor, Blane teaches passengers how to fly.
Not literally but inside a wind chamber that is powered by a wind-turbine, Blane explained it as the closest thing to skydiving without having to jump from a plane.
He described the feeling as exhilarating with most users blown away after being inside the chamber.
"Most people think it's pretty amazing and are always taken back," he said.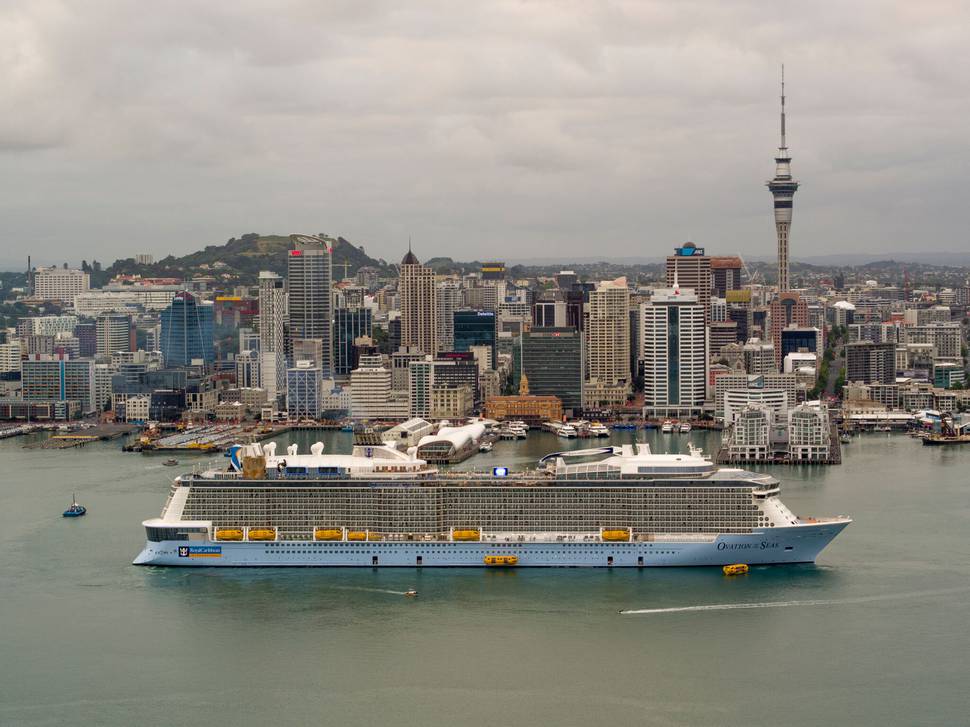 The closest feeling to it other than actually skydiving is sticking your hand outside a window of a car that is driving along, Blane said.
One of many nationalities on board, including Americans, Australians, Chinese and New Zealanders, Blane said he loves life on the water.
"I love the job because it gives a lot of variety.
"I can experience different cultures and crews from all around the world and I get to see different parts of the world - it's such a good way to live, a good lifestyle," he said.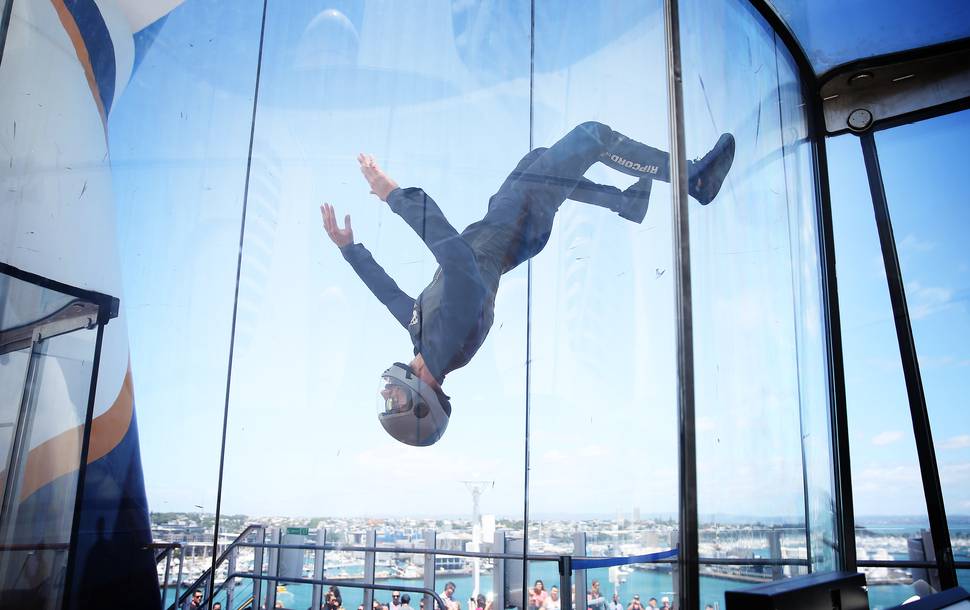 Off the boat he likes to spend his time exploring the ports and culture of each place.
"When we get off we just explore the ports and try to get some good food and try to do some excursions - try and see a bit of the culture.
"I like seeing and experiencing different cultures and seeing something different outside of home," Blane said.
The Ovation of the Seas is a part of the Royal Caribbean International cruise ship fleet and is the largest ship to ever visit New Zealand.
Arriving in Auckland Harbour this morning, six tender boats ferried passengers from the ship to the port.
Leaving Auckland tonight, the Ovation of the Seas will travel around the rest of the country before stopping off in Sydney where it began its journey.
Built in Germany, the build cost around US$1 billion (NZ$1.42 billion) and made its maiden voyage to New Zealand last year.
The Ovation of the Seas can carry a maximum of 4905 passengers and has 1500 crew on-board the 168,666 tonne ship.
Guests can keep themselves busy in a number of different ways, including taking rides in bumper cars, fine dining in any of 18 different restaurants, and several physical activities including rock climbing and the iFly experience.
Ovation of the Seas
• Tonnage, GRT: 169,000
• Length: 348m
• Width: 41m
• Cruising speed: 22 knots
• Decks: 18
• Guest elevators: 16
• Passengers: 4905 (maximum) .Crew: 1500
• Cost: US$1 billion ($1.45b)
• Built at Papenberg, Germany
• Made its inaugural sailing in Southampton, England in April 2016