Think "Caribbean" and images of palm trees, aquamarine seas and fruity drinks with umbrellas typically come to mind. But scratch the surface, and you'll find distinctly different vibes, landscapes, weather and attractions defining the region's more than 7000 individual islands.
Consider that Trinidad is more than 2400 kilometres south of Grand Bahama Island, which is farther than the distance between Boston and Miami. Six official languages, plus dozens of local ones, are spoken across the Caribbean.
Cuba is the size of Tennessee, while the island of Saba is just under 13 sq km. And even though the climate is universally tropical, weather can vary tremendously from island to island, and even within one island: The high forests of Dominica, for example, receive more than 7600 mm of rain annually, while its west coast gets about 1800 mm. And 965 km southwest, Aruba receives less than 550mm.
Here are our picks for those who know they want to head to a more exotic warm locale but aren't quite sure how to pick the right spot. (And, yes, we realise that the Bahamas and Turks and Caicos do not border the Caribbean Sea, but for our purposes, we're lumping them in with the official Caribbean islands. And let's not forget Bermuda and Mexico's Cancun and Cozumel, which also attract those in search of a warm-weather escape.)
Snorkeller or diver
The B in the "ABC islands," Bonaire is surrounded by coral reefs that are easily accessible from shore for both snorkelling and diving.
, which surrounds the island, boasts 86 public dive sites and is home to 57 species of coral, 350 recorded fish species, three species of sea turtles and a host of other sea creatures. Popular shore dives include Salt Pier, which attracts large schools of fish, sea turtles and other marine life, and the Hilma Hooker, a now coral-covered cargo ship that sank in 1984.
Grand Cayman: The largest of the three Cayman Islands, Grand Cayman is known for its surrounding coral reefs and diveable shipwrecks. Many of the best snorkelling sites are near the shore along Seven Mile Beach: The Wreck of the Cali site, for example, just 45 metres offshore, can be accessed by all, including novices. Stingray City, full of rays, is perhaps the best known spot. For divers, the island's underwater walls are a big draw: The North Wall is a favorite for deep dives.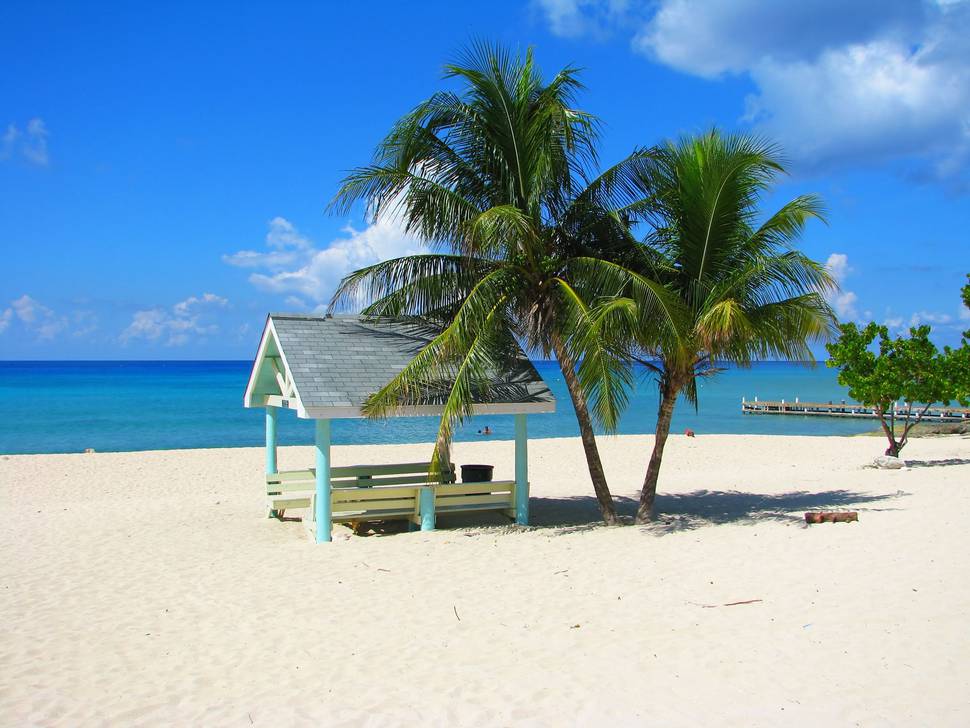 With good visibility and strong currents, Cozumel is known among advanced divers for its drift diving, in which drivers are dropped off by a boat, carried along by the current and then picked up at another spot. But the Mexican island also offers diving for beginners at places such as Palancar Gardens. Favorite snorkelling spots include Paradise Reef and Chankanaab, an outdoor park that also offers zip-lining and dolphin encounters. Cenote- or cave-diving is another option for qualified divers.
Nature lover
With "Après Bondie C'est La Ter" (After God, the Earth) as its official motto, Dominica is serious about preserving its natural environment. Almost 500 km of hiking trails, including the 185-km-long
, traverse the island, heading through rain forests and gorges, past rivers and waterfalls. Lushly forested, with an interior mountain range that reaches more than 1500 m, Dominica is home to three national parks, including
Morne Trois Pitons National Park
, a UNESCO World Heritage site.
About 60 percent of this island, part of the US Virgin Islands, is protected as the
, with the Virgin Islands Coral Reef National Monument protecting its offshore waters. The 7000-acre park offers ranger-guided hikes, where visitors may glimpse 140 species of birds, 302 species of fish, seven species of amphibians, 22 species of mammals and 740 species of plants. Although the island offers resorts, camping is a top choice among nature enthusiasts.
Tobago: Just off the northeastern coast of Venezuela, Tobago is the more nature-oriented island of the Trinidad and Tobago nation. Known for its low-key vibe, its waterfall-laden rain forests and its outside-the-hurricane-belt location, the island is popular with birders and hikers. Turtle Beach in Stonehaven Bay is a good spot to spy hatching sea turtles, and Tobago Main Ridge Forest Reserve, the oldest protected rain forest in the Western Hemisphere, features more than 200 species of birds.
Beach snob
Providenciales, more commonly known as Provo, is the most populated of this nation's eight inhabited islands. Provo is home to Grace Bay Beach, a long stretch of powder-soft sand and clear turquoise waters protected by an offshore coral reef. For families with small children, the island's south coast offers well-protected beaches, including Taylor Bay Beach and Sapodilla Bay Beach. The island of Grand Turk offers the similarly lovely Governor's Beach, popular with cruise ship passengers.
With no cruise ships, casinos or high-rise hotels, this bohemian-upscale island sports some of the region's most pristine beaches. Rendezvous Bay, with its calm waters and walkable shoreline, is also known for being home to Dune Preserve, a live music spot owned by reggae artist and native son Bankie Banx. Shoal Bay East is one of the island's most heavily visited beaches, attracting day trippers from St Martin. Meads Beach, on the west end, is not as crowded and offers bigger waves.
Known for their wide, white sands and blue waters, the beaches of Aruba come in many flavours. The 3.2 km Palm Beach, in front of a string of high-end resorts, casinos and clubs, offers calm waters for swimming and snorkelling. The quieter Eagle Beach, just south of Palm Beach, is popular with watersports enthusiasts; come in June to view sea turtle hatchlings. On the more remote Arashi Beach, which is away from hotels, there are free thatched huts to sit under. For crashing waves, rent a 4x4 and head to Andicuri Beach.
All in for all-inclusives
This eastern portion of the island of Hispaniola, shared with Haiti, is home to more than 100 all-inclusive resorts. The tourist-visited areas of La Romana, Santo Domingo, Puerto Plata, Punta Cana and Samana all offer all-inclusives, with prices ranging from as little as US$350 per person per week to nearly US$3000. Many major chains, including
,
,
,
and
, are represented.
Most of the island's all-inclusive resorts are concentrated in Montego Bay and Ocho Rios, with several also located in Negril. Although there are plenty of family-friendly resorts, Jamaica also offers a wide variety of adults-only all-inclusives, including four
resorts, four
and the clothing-optional
. Prices are generally middle-of-the-road.
Riviera Maya, Mexico: This stretch of Mexico's Yucatán Peninsula, from Tulum to Puerto Morelos, boasts more than 75 all-inclusives. Covering affordable (Bel Air Collection Resort & Spa), high-end (Grand Velas Riviera Maya), nature-oriented (Viceroy Riviera Maya), activity-laden (Iberostar Paraiso Maya), close-to-the-action (Viva Wyndham Maya) and far-flung (Dreams Tulum Resort & Spa), resorts here fit just about everyone's expectations.
Desperately seeking solitude
Saba:
You won't find any Marriotts or Starbucks storefronts on this island of fewer than 2000 inhabitants. Saba, its geography dominated by the nearly 2000 m Mount Scenery, has several villages defined by quaint red-roofed cottages. All public transport comes via St Martin, either by scheduled 15-minute flights aboard 19-passenger turboprops or a 90-minute ferry ride. Visitors are apt to come for eco-tourism, hiking or diving rather than the nightlife: Many restaurants close by 9pm.
Part of the Bahamas' Out Islands, Eleuthera is a 177-km-long island that has become increasingly popular but remains more laid-back than Bahamas' better-known destinations of Freeport and Nassau. With flights into its three airports via Atlanta in the USA, it's not difficult to get there. Beachcombing along the island's long stretches of pink sand, diving, fishing and surfing are popular pastimes.
Vieques, Puerto Rico: Just 24 km off the coast of mainland Puerto Rico, this island remains largely undeveloped because of the Navy's 60-year history there. The former military land is now mostly wildlife refuge, and the island remains free of traffic lights, high-rise hotels and golf courses. Many come to experience the bioluminescent waters of Mosquito Bay.
Active holidaymaker
With its busier Dutch side and more relaxed French side, the island has something for everyone. The Dutch Saint Maartin is the place to go for those who like a lively nightlife scene, bustling casinos and large resorts. The French side is more about shopping and fine dining. And if you get bored with both, there are day trips to the islands of Saba, St Barts and Anguilla.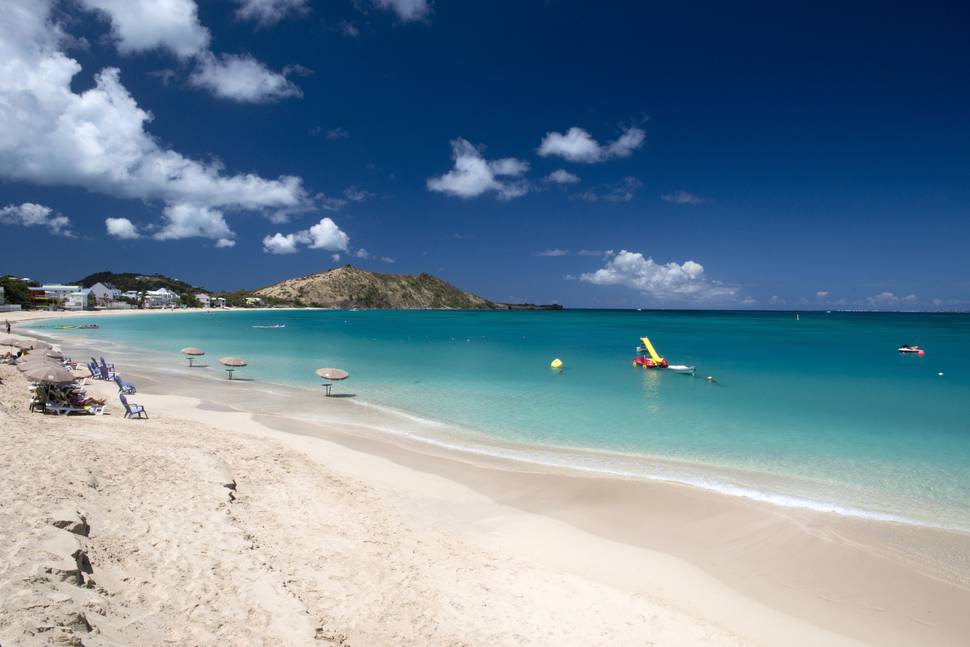 Located off the coast of North Carolina, this British territory gets cool in winter, with an average high temperature of 17.2 degrees. Known for its more formal demeanor (those Bermuda shorts are often paired with ties and suit jackets), the island offers the usual resorts with beaches and watersports, but it's also popular with those who want to play golf or play tennis, ride bikes or roam around on scooters. And for those who prefer sightseeing, Bermuda offers a good assortment of gardens and historical houses, churches and forts.
Cuba:
Independent travel to Cuba is possible, but it's easiest to sign up with a tour that will pack each day with "people-to-people" activities. For example, a tour with Cosmos includes a dance lesson, lunches at organic farms, a guided walk in Old Havana, a nature hike in Las Terrazas Biosphere Reserve and a visit to Hemingway's home.
High roller
This French-speaking island attracts the yachting crowd, hosting an annual invitational sailing regatta open only to 100-foot-plus vessels. Party at
, stay at
, shop for an Hermès scarf in Gustavia, get a facial at
's spa and keep an eye out for Justin Bieber, Paul McCartney, Ellen DeGeneres and a bevy of other celebrities known to visit the island.
You'll need a reservation to visit this private island. The 115-acre enclave offers just 22 one-bedroom cottages and two-bedroom beach villas, and privacy is high on the list of attractions. Nightly rates start at US$1100 per couple during low season, which includes meals, but not alcohol. Or rent the entire island: US$108,800 for a minimum of four nights and a maximum of 44 guests.
Nevis: A lush oasis known for its laid-back atmosphere, Alexander Hamilton's birthplace attracts celebrities and other rich folk who would rather look for hatching sea turtles than go clubbing. The luxurious Four Seasons Resort is the island's hub, offering tennis, golf, a beautiful beach and lodging reopened and refurbished two years after Hurricane Omar caused extensive damage in 2008.